A temporary halt to elective surgeries cut insurers' expenses, although under federal law, the bulk of profits must eventually go to services or rebates for policy holders.
Image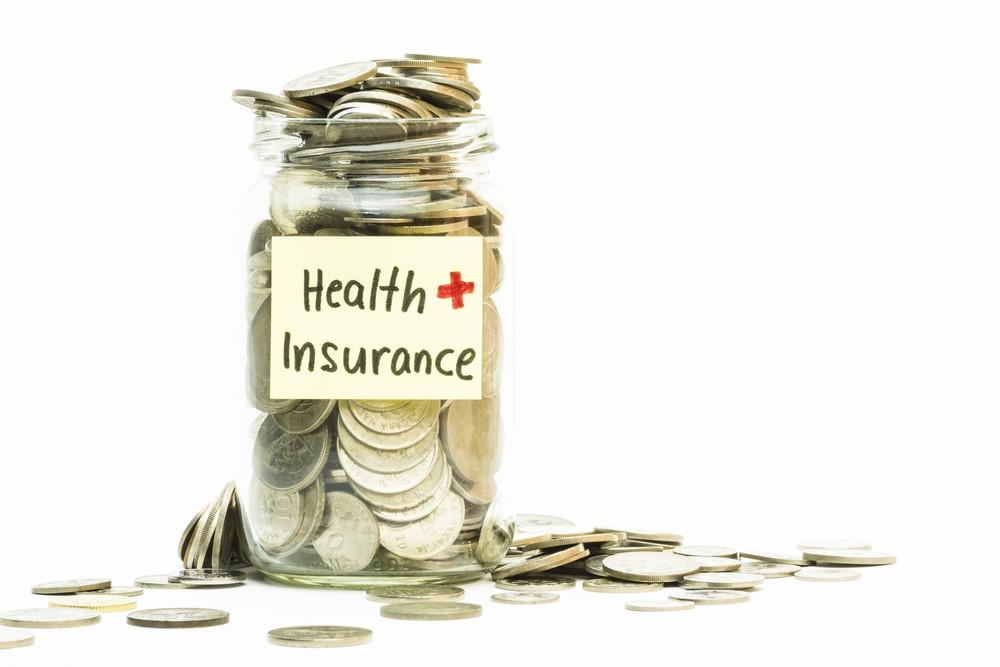 March 15, 2021
An unprecedented year for Americans and U.S. health systems was also unprecedented for health insurers, but for vastly different reasons.
The COVID-19 pandemic that has killed more than half a million U.S. residents and wreaked havoc on hospital budgets proved to be a financial windfall for commercial insurers in Oregon and across the country.
Oregon's five largest commercial insurers all posted big profit gains in 2020, according to financial reports filed with the National Association of Insurance Commissioners.
How big? Four of Oregon's largest insurers – Kaiser Foundation Health Plan of the Northwest, PacificSource Health Plans, Providence and Regence BlueCross BlueShield – posted combined profits of $450 million, up from $280 million in 2019 and $108 million in 2018.
A fifth insurer, Moda Health Plan, posted a $228 million profit last year. But that was largely due to the $249 million legal settlement Moda received from the federal government following the company's Supreme Court victory in April over the government's suspension of so-called "risk corridor" payments approved by Congress. Moda successfully argued the government had wrongfully withheld that money for several years.
Just $5 million of Moda's profits were from underwriting – the difference between revenue earned from premiums and expenses from claims and other sources. But the other four insurers' massive profits were entirely driven by these underwriting gains.
Commercial insurers cover more than half the state's 4.2 million residents.
The insurers in large part reaped those gains not by enrolling new customers, but by pocketing more from policyholders' monthly premium payments, while paying out hundreds of millions of dollars less in reimbursements for patient claims, a review of their financial filings shows. Their profits came at hospitals' direct expense, underscoring how a halt in non-emergency medical procedures during the early months of the pandemic upended the health care system.
Gov. Kate Brown last year banned elective procedures from mid-March through May 1, citing the need to maintain hospital bed capacity for coronavirus patients. Many residents were reluctant to return even after procedures resumed, for fear of being exposed to the virus at hospitals.
Enrollment in Kaiser plans declined by 2% in 2020, its filings show. But the insurer, Oregon's largest commercial plan by enrollment, collected $214 million more in premium income last year than in 2019, while paying out $136 million less in claims. The result was a $231 million net profit for Kaiser last year, up from $113 million in 2019.
Springfield-based PacificSource posted $57 million in net profits last year, up from $25 million in 2019, despite an enrollment decline. Premium income rose by more than $110 million, or 12% over the year. Claim payments fell by $73 million, or 9%.
Even Beaverton-based Providence, whose membership fell a whopping 13 percent in 2020, posted a larger net profit than it did in 2019.
Regence and Moda added policyholders in 2020. Enrollment in Regence plans rose by 8 percent on the way to a $73 million net profit, up from $60 million the year before. Moda saw a 4 percent rise in enrollment. The risk corridor settlement lifted its net profit to $228 million, up from $39 million in 2019.
Two much smaller commercial insurers, BridgeSpan Health Co., owned by Cambia Health Solutions – which also owns Regence – and Health Net Health Plan of Oregon, owned by Centene Corp., saw similar turnarounds. BridgeSpan posted a $2.3 million net profit last year, up from $990,000 in 2019. Health Net brought in $8.2 million a year after losing $23 million.
Some Insurers Issue Rebates
Health insurer profits are federally regulated. Under the Affordable Care Act, insurers are required to invest at least 80% of their profits to address health care costs and patient services, and issue rebates to policyholders if they miss the 80% mark. But while insurers have paid out billions of dollars in rebates since the ACA became law, there's no explicit timeframe for insurers to pay out those funds.
In some cases, the gains from elective procedure suspensions prompted insurers to issue rebates to consumers whose procedures were delayed. Regence announced in August that it would return a total of $11.1 million to more than 6,600 employers and 2,000 individual policyholders in Oregon, who paid monthly premiums but couldn't access medical treatment while the non-elective procedure ban was in place. Those refunds will come in the form of credits applied to future premium payments.
As insurers were racking up profits, many of Oregon's hospitals were bleeding cash. In the first quarter of 2020, statewide hospital margins plummeted to an average of negative 8.8%, compared with positive 9.3% in the first quarter of 2019, according to Oregon Health Authority data.
There was evidence of an improving outlook for hospitals in the second half of 2020. By the end of the third quarter, the most recent data available, hospital profit margins had risen back into positive territory for the year, at 2.9%. But those figures were propped up in part by an influx of hundreds of millions of dollars in federal CARES Act grants. The Oregon Association of Hospitals and Health Systems said it has year-end data indicating median profit margins would have been -2.1% without federal aid.
Still, those gains may have come partly at the insurance industry's expense. Two-thirds of Kaiser, PacificSource, Providence and Regence's profits were recorded in the first half of the year – $300 million from January through June, versus $150 million from July through December. 
Providence was the only insurer to post stronger second-half profits.
About 94% of Oregon residents are insured, or roughly 3.8 million in total, according to Oregon Health Authority data. A bit less than half of those residents receive commercial coverage through their employers. Also, 150,000 receive individual and small-group coverage from commercial plans through the ACA's marketplace system.
A growing share of residents – 1.25 million – are covered through the Oregon Health Plan, the state's Medicaid program. About 550,000 receive coverage through Medicare. 
Enrollment in commercial plans declined statewide for the second straight year in 2020, as more Oregonians either aged into Medicare or lost coverage due to job losses and were shifted onto the Oregon Health Plan rolls. But the decline in commercial coverage last year – 20,000 residents – was much less than the decline of 114,000 in 2019.
You can reach Elon Glucklich at [email protected].
Comments
Submitted by

Lou Sinniger

on Thu, 03/18/2021 - 15:20
Permalink
Does it come as any surprise that, when people could not use their health insurance because of the pandemic, i.e., not using a benefit, that insurance profits would rise.
That is the main key to insurance profit, sell a benefit that is not used.  That is why they invest so much to deny a benefit.  Dah!