Image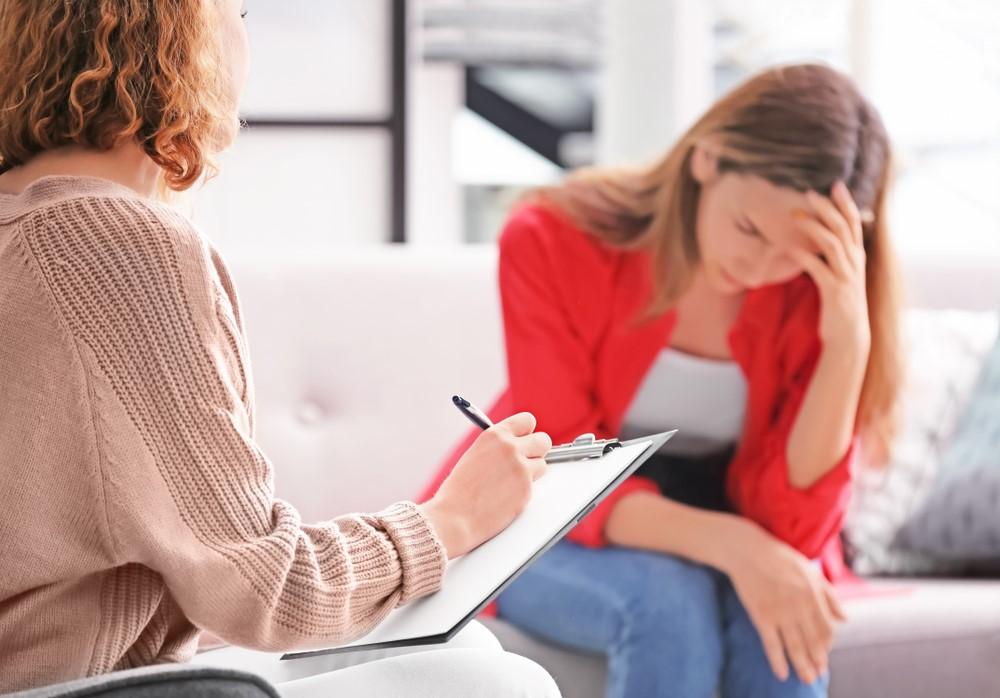 December 5, 2019
Oregon's behavioral health and addiction services agencies are operating at a subpar level in part because low pay, high stress and other problems prompt workers to quit the field, leading to acute worker shortages, experts told the Oregon Health Policy Board this week.
The government and private agencies that provide mental health and drug and alcohol abuse counseling and similar assistance are often bedeviled by high burnout and turnover rates, the experts told the board that sets policy for the Oregon Health Authority.
Mental health and addiction counselors "are people who are willing to take a job that they knew was going to pay them less than almost any other paraprofessional or professional development (job) they could choose," said Steven Allen, OHA's new behavioral health director. "Many of these people can make more at Starbucks than they can make doing the work they're doing, unfortunately." 
The board meeting Tuesday included a panel that offered a broad overview of key behavioral health developments.
People with mental health problems coupled with addictions and physical ailments can be extremely difficult to assist, experts told the board.
 "Substance use is one of the biggest drivers of medical costs, and yet we've (traditionally) had these two (funding streams) in two separate buckets, managed by separate entities," said Jill Archer, vice president for behavioral health at Portland-based CareOregon, a nonprofit insurer that specializes in providing Medicaid for low-income residents in the Portland area.
The lack of housing for people with mental illness and addiction issues can make the job of stabilizing and helping such clients highly frustrating, Allen said.
Counselors and others "are trying to help people, and they don't have the right tools they need to solve the problem. They get discouraged. They lose hope. Our workforce is losing hope. How can they bring hope into the people they're trying to serve?" he asked.
For several years, Oregon has struggled to provide behavioral and addiction safety nets, even as the population in need has swelled. Many in the state's highly visible and rapidly growing homeless population suffer from mental illness, addictions or both. And among health care providers who serve the more than 1 million Oregonians on Medicaid, behavioral health agencies often feel they are underfunded in comparison to medical providers. The OHA, in its new Medicaid plan that will launch Jan. 1, is trying to require Medicaid insurers to upgrade their lineup of behavioral health providers.
Allen was hired in April to try to improve the state's behavioral health care system, especially for people on Medicaid, which is paid for by the state and the federal government.
Oregon's behavioral health and addiction services system is fragmented, with many hundreds of government agencies, nonprofit groups, medical practices and for-profit companies providing services.
There are worker shortages from top to bottom, from psychiatrists to addiction counselors, experts said.
The problem of worker turnover may be difficult to solve, although better pay, better training and less paperwork could help, experts said. "A big challenge is … recruiting and retaining workforce," said Cherryl Ramirez, executive director of the Association of Oregon Community Mental Health Programs. "There are three factors here. Low pay, high stress and a high administrative burden with low flexibility. That's a recipe for people leaving."
Allen said in the health care landscape overall, strategies such as scholarships and tuition reimbursement bring people into the field. "Those are good strategies, but we do that with many dozens of people. We need thousands (of people)," he said.
Allen said he and other state officials are moving ahead with convening a multi-agency task force to identify the various types of workers who are needed, and to come up with a broad, long-term strategy for attracting and keeping them. The state must "look at what types of professionals and paraprofessionals do we need and who are all the players involved," he said, adding that the effort should embrace the state's higher education system; the insurers who use state money to manage health care for Medicaid recipients; commercial insurers; and others.
Archer of CareOregon said the dysfunction is visible at medical practices. "We have many examples of (medical care) providers that are integrated where they have a behavioral health provider and a (medical) health provider in the same office on two different medical records (systems) that don't talk to each other," she said. That's a "pretty big barrier to integrative care."
Allen told the board that the state could help alleviate these problems by seeking increased state funding for certain types of workers in behavioral or addiction services. That would need to be done in the long session of the Oregon Legislature in 2021, he said.
"We ought to have a much more structured approach to how we help people move from one step on the (career) ladder to the next," he added. "Because that's also something that gives people hope. 
You can reach Christian Wihtol at [email protected].
Comments
Submitted by

Jeff Heatherington

on Thu, 12/05/2019 - 18:52
Permalink
We do not need another study to tell us why there is a shortage and general malaise among mental health workers. The problem is that insurers and the OHA still treat mental health as the ugly step child of health care. The restrictions, pre-authorization requirements and followup reporting are so cumbersome that it is not worth the low reimbursement to even get started with a patient.  Second, mental health conditions are generally not short term issues. They require longer, continuous treatment regimens. Both insurers and Medicaid/Medicare refuse to acknowledge this reality. Finally, reimbursements are so low that taking Medicaid patients and some insured patients does not provide a sustainable business for the providers.
No one thinks twice about a $60,000 bill to resusitate a mentally ill patient in the ICU. But it is almost impossible to spend even $3,000 to provide treatment to prevent such a crisis. But we will spend thousands on another bureaucratic study.

The most accurate description of our approach to mental health is "Penny wise and Pound foolish".