Legislators Pinpoint Salem Health in Bad Actor Bill
Sen. Alan Bates called the legal dispute a threat to Oregon's efforts to transform its healthcare system while Gov. John Kitzhaber hopes the issue can be resolved through mediation.
June 11, 2013 —  Sen. Alan Bates, D-Medford, said he would work to keep an amended version of the bad actor bill alive, calling the legal dispute in Salem a threat to Oregon's ability to transform its healthcare system.
"I believe this lawsuit puts the whole CCO model at risk," Bates said at yesterday's hearing before the Joint Ways & Means Subcommittee on Human Services, which he co-chairs. "Everyone in the state is watching this. Whatever precedent the court sets will go a long way."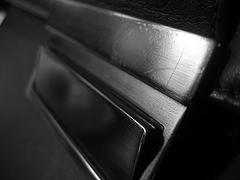 If the Marion County District Court rules on the Salem Health lawsuit, its decision could impact CCOs across the state, handicapping them to rely on traditional payment methods that don't control costs and reduce medical inflation.
"We don't know what the precedent would mean," said Rep. Tim Freeman, R-Roseburg, a strong backer of House Bill 3309, which is intended to punish healthcare providers that threaten the stability of coordinated care organizations.
Bates wants to vote soon on the amended version of HB 3309 and send it back to the Rules Committee.
"When you have this kind of dispute, there has to be a way to resolve those disputes without court action," said Sen. Jackie Winters, R-Salem, explaining her support for HB 3309. She said ushering the bad actor bill along was not a move she was quick to take, but felt there were no other options.
The bill is aimed at Salem Health and a lawsuit it filed against its own CCO, Willamette Valley Community Health. The two parties have been unable to agree on a reimbursement model.
Salem Health insists on being paid on a fee-for-service methodology, based on the number of procedures it performs, while Willamette Valley CCO favors a global payment system --- used by other CCOs – to incentivize the hospital to reduce the number of people using its emergency room and thereby lower costs.
Bates said the CCOs need to work out payment models that keep one entity from eating up all of the money. The governance boards offer such cooperation because they are free from anti-trust laws.
"If you can't agree, go into mediation, but don't go to court," Bates told The Lund Report.
Salem Health Automatically Qualifies
Legislators are considering an amended version of HB 3309 specifically tailored to the turmoil in Marion and Polk counties. Jeff Heatherington, president of the Portland-area CCO FamilyCare, proposed new amendments lessening the impact of the legislation.
His amendments change the scope of HB 3309 to health entities that are the sole provider of a service in a community or physician groups and hospitals that have a 25 percent share of their niche.
Under the amended version of HB 3309, the CCO could appeal to the Oregon Health Authority when a healthcare entity threatened the organization.
"Bad actors" could no longer be removed from the CCO's board of directors. However, they would be punished for five years by having their payments reduced to 60 percent of the Medicare rate, which is 4 to 8 points lower than the typical payment.
Heatherington also requested that other CCOs not be exempt from this legislation. Just because no one else has filed a lawsuit doesn't mean there aren't other bad actors in Oregon who are waiting to see how the Salem Health situation ends up.
Sides Agree on Mediator
Salem Health and Willamette Valley Community Health have finally agreed on a mediator to try and resolve their grievances, said Lane Shetterly, a former legislator who sits on the board of Salem Health. However, the hospital has refused to drop its lawsuit. Ruth Bauman, the chairwoman of Willamette Valley Community Health, could not be reached for comment by press time.
"Lawsuits are never the right option. A huge error on the part of the hospital," said Dr. Bud Pierce, the past president of the Oregon Medical Association and a member of the Salem physicians' organization at odds with Salem Health. Salem Hospital delivers fine care, he told legislators, but is acting as a bully by using the legal system to get its way. "We have bullying behavior by a powerful entity that has extensive resources."
Rep. Brian Clem said that he was pleased the two parties were finally moving toward mediation after eight months of haggling, but didn't want the legislative session to end without the dismissal of the Salem Health lawsuit or the enactment of HB 3309. He said he was afraid Salem Health might drop out of mediation as soon as legislators end their session at the capitol.
By shipping HB 3309 around to different committees without sending it to the House floor, legislators can keep pressure on Salem Health to drop its lawsuit without passing legislation.
"It'll serve as a catalyst to get the groups here to work together," said Freeman.
Salem Health Denied its Own CCO
Bates said the top executives at Salem Health have not cooperated with the formation of the Willamette Valley CCO and would never have supported the transformation effort unless they could have had their own organization, in which they control the money and the providers.
But Shetterly said Salem Health was very committed to healthcare transformation and controlling healthcare costs. That remark earned the quick rebuttal of Freeman.
"In 2012, Salem Health hired a lobbyist to kill [the CCO legislation]," Freeman said. "Your commitment to healthcare reform may be overstated."
Salem Health has retained high-priced lobbyist Mark Nelson, best known for his work promoting the tobacco industry. Shetterly said Nelson had been concerned about the impacts of the legislation but never tried to derail the effort.
Gov. John Kitzhaber, in a signed letter to Bauman obtained by The Lund Report, said he would not permit Salem Health to form its own CCO, so long as Willamette Valley continues its contractual obligations to the state as a CCO, which he believed it has done.
"Nor can I allow for any disputes between your organization and Salem Health to impede the work of your CCO in the region to improve health and reduce costs," Kitzhaber wrote. He also encouraged both sides to mediate their differences rather than require action from the legislative or judicial branches of government.
Global Payments for All?
Beneath the surface, the heart of the dispute goes back to the reason CCOs came into being — to lower costs through shared risk using a fixed per member payment, rather than billing for every procedure. The CCOs receive a global payment based on the number of members to reimburse their physicians, hospitals and other providers. However, in Salem, there has been fierce resistance to shared risk which would allow the CCO to lower its healthcare costs.
According to court records, Salem Health refused to go along with a global payment proposal for emergency room services and filed a lawsuit against its CCO to stop that discussion, asking that its payment model and rates remain the same.
Bates said some physicians had moved to a capped budget and were actually coming out ahead because they could be more flexible with their medical services rather than basing their decisions on billing.
He said it was difficult to determine exactly what a fair, global rate might be for a provider, but CCOs do provide a partnership for negotiation among the vested and competing parties, such as hospitals and physician groups, to work out a better payment model.
Coordinated care organizations have so far been tasked to provide care for Medicaid patients in the Oregon Health Plan, which pays providers much less than private insurance. But the dispute could have an impact on healthcare transformation for a much broader group of Oregonians. Kitzhaber has made no secret his desire for coordinated care organizations to eventually provide care for people with private insurance or Medicare as well.
Embedded in the amendment to HB 3309 is a section that would allow two of the state's richest payers — the Oregon Educators Benefit Board and the Public Employees Benefit Board — to contract with CCOs for their healthcare services.
Doctors vs Hospitals
While Salem Health has taken its case to the courts, the CCO has gone to the Legislature, attracting vocal and bipartisan backing from three lawmakers: Rep. Clem, Rep. Kevin Cameron and Sen. Jackie Winters. (Salem Rep. Vicki Berger opposes the measure, while Senate President Peter Courtney has not taken a public position.)
HB 3309 has also attracted heavy lobbying efforts on both sides, with Paul Phillips of Pac/West Communications lining up legislators behind his contract agency, the Willamette Valley Physician Health Authority, the group of independent physicians that is the primary player behind Salem's CCO, Willamette Valley Community Health.
Besides Nelson and Salem Health, HB 3309 is opposed by the Oregon Association of Hospitals & Health Systems and CareOregon, which helps coordinate services for three CCOs. None of these groups are based in Salem, but CareOregon's board is chaired by Dr. Bart McMullan, the former Regence BlueCross BlueShield president who sits on the board of Salem Health.
These groups have lined up the support of safety-net providers such as the Oregon Primary Care Association and Central City Concern which expressed concern about unforeseen consequences of HB 3309 if they disagree with the direction of the CCO board and are required to accept lower rates.
Representatives of Providence Health System and St. Charles Health System in central Oregon said their hospitals would be forced to drop out of CCOs if HB 3309 passed.
"House Bill 3309 is a capricious bill that undermines the very spirit of healthcare transformation," said Robin Henderson, director of government affairs at St. Charles. "We would be forced to resign from the CCO. The cuts, we couldn't recover from them. This feels like a guillotine."
But Heatherington told The Lund Report that the hospitals were blowing smoke to confuse the issues. A hospital such as St. Charles would be going against its own financial interest if it left the CCO because non-participating hospitals are paid at a lower rate. He said the hammer in HB 3309 was designed to be a tool that is not used.
"The reason you want sanctions so onerous is so people will avoid them," Heatherington said.
Image for this story by Viva Antarctica (CC BY-NC 2.0) via Flickr.
Christopher David Gray can be reached at [email protected].