Senate Health Committee Approves Treatment for Autistic Children
Private insurers and public health plans will be required to cover applied behavior analysis after a deal is reached between autism advocates, insurers and Sen. Alan Bates, a Medford physician.
April 19, 2013 — A landmark bill regarding autism passed the Senate Health Committee unanimously Thursday, paving the way for insurance coverage of a specialized treatment that supporters say will help severely handicapped autistic children live more functional lives.
Senate Bill 365 requires private insurers, state employee health plans and the Oregon Health Plan to pay for applied behavior analysis, an intensive psychotherapy that has shown to dramatically improve the verbal and social skills of children on the autism spectrum.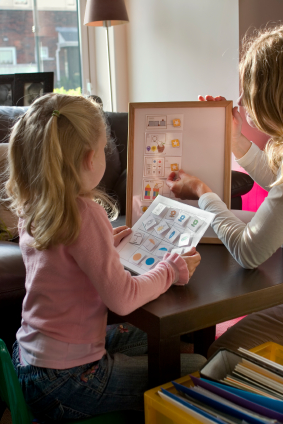 Michael Wasmer, a national lobbyist for Autism Speaks, told The Lund Report that his daughter first started developing signs of autism as an infant when she was non-verbal and non-responsive.
But after undergoing applied behavior analysis treatment, she has become a fully functional child. Now in junior high, Wasmer said she competes on the swim team, acts in the school play and has competed in statewide academic competitions in their home state of Kansas.
"A lot of these kids can make a full recovery," Wasmer said.
Regence BlueCross BlueShield had fought the effort in Oregon to require this coverage as an essential health benefit, with lobbyist Tom Holt calling the treatment "experimental."
But 32 other states already require the coverage and Kaiser Permanente voluntarily offers the treatment to its Oregon members. The therapeutic treatment has been endorsed by the U.S. Surgeon General.
Applied behavior analysis uses techniques developed from behavioral psychology including positive reinforcement to foster basic skills such as looking, listening and imitating, as well as complex skills such as reading, conversing and understanding another person's perspective.
Regence Drops Opposition
Shane Jackson, the Oregon lobbyist for Autism Speaks, said after productive meetings last week with Sen. Alan Bates, D-Medford, the insurers, including Regence, dropped their opposition and reached a consensus through a small compromise.
SB 365 was amended to limit applied behavioral analysis to 25 hours a week and only available for children under age 9 — but if the treatment can be proved medically necessary and viable, a licensed behavioral analyst can authorize it for more hours and for older children.
"I'm a primary care physician and I have dealt with autistic children," Bates said. "It is not experimental. It makes them much more functional at home and school. … This is not about insurers. This is not about ABA specialists. This is about the children involved. We must not lose sight of the children."
Many Oregon children have not been as fortunate as the daughter of Wasmer, the national lobbyist.
Breanna Legaard, a Portland mother, told The Lund Report that her 5-year-old son has a significant case of autism, but hasn't been able to receive insurance benefits for applied behavior analysis through her employer's chosen health insurer, Providence Health Plan. As such, as she can only afford to pay for two hours of treatment a week.
"Without healthcare, he's incredibly expensive for Portland Public Schools," Legaard said. "Right now we're determining whether Aaron will be a happy, productive member of society. Or if he'll be on state assistance his whole life."
Aaron might not be capable of the complete turn-around that Wasmer's daughter has enjoyed, but Legaard argued that he could still see significant improvement if given the opportunity to see his analyst more than two hours a week.
"We all have a right to a fulfilling job and a place in society," Jackson said.
Budget Impacts Make Fate Unknown
Now the bill must be passed through the Committee on Ways & Means before a full Senate vote. Bates, the chief sponsor of SB 365, chairs the Ways & Means Subcommittee on Human Services, which will vet the budget impacts of the bill.
Wasmer said that in Missouri, which has required insurers to cover applied behavioral analysis for years, the cost of the treatment works out to just 31¢ per member per month.
But since Oregon has a backlog of children whose families have been unable to afford treatment, costs are likely to be higher here, at least initially.
Wasmer and Jackson would also like the state to take into account the tremendous savings of having a child be able to attend school without intensive special education — costs Wasmer put at $3.2 million per affected child.
The new health benefit mandate will have impacts on the Oregon Health Plan, the Public Employees Benefit Board and the Oregon Educators Benefit Board, although some state employees are covered through Kaiser Permanente and receive the benefit now.
"The costs of providing the coverage could be recovered in the cost of special education," Wasmer said.