Wyden-Smith Town Hall Spreads Word About Cover Oregon, Health Reform
Many attendees were unfamiliar with how the state's health insurance exchange will work, less than two months before enrollment starts
August 21, 2013--The drumbeat to inform Oregonians about impending health reform continued on Monday with a town hall hosted by Oregon Senator Ron Wyden (D) and Multnomah County Commissioner Loretta Smith that 120 people attended.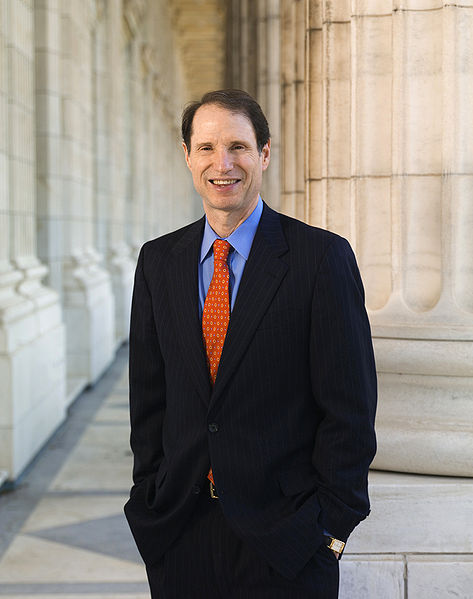 Wyden trumpeted the Affordable Care Act and the changes it will bring to the healthcare system and people's lives. "Healthcare is no longer going to be just for the healthy and the wealthy," he said, particularly mentioning the Affordable Care Act's provision denying someone health coverage because of pre-existing conditions. "We're no longer going to be talking about sick care, where we wait until someone is flat on their back in a hospital somewhere."
Audience members asked a wide ranging set of questions about school-based healthcare centers, how preventive healthcare would change and be funded under the Affordable Care Act, particular provisions of the federal government's Affordable Care Act, eligibility requirements for Medicaid and Cover Oregon, the state's new health insurance exchange, as well as enrollment dates and out-of-pocket expenses.
Cover Oregon's first open enrollment date for people to sign up for insurance coverage will be October 1, and the Affordable Care Act's provisions take effect in January. But there were many people in the audience who were still unfamiliar with those two big pieces of health reform, and how they would directly affect people's lives.
When Wyden asked the audience if they knew how the exchange will work, roughly a dozen people out of 120 people raised their hand. The exchange will be an online marketplace where approximately 750,000 Oregonians uninsured individual Oregonians and small businesses will be able to compare and purchase health insurance starting in October. Coverage begins in January.
Amy Fauver, Cover Oregon's chief communication officer, was present to answer many of the questions the audience asked about the exchange. Cover Oregon has rolled out TV and radio advertising about the exchange in the last couple months and focused much of its work on educating the public about the exchange and the upcoming October enrollment date.
Wyden compared the exchange to a farmer's market. "There are going to be a bunch of different choices," he said. "It's a significant step forward."
During the town hall, Smith talked about Multnomah County's role as the county's provider of safety net, public health, and mental health services. At one point, she asked Wyden what the state and federal government can do to stave off the potential shortage in the healthcare workforce that will be brought about because more people will be covered by health insurance and Medicaid, and seek healthcare services.
Wyden admitted that "we don't have enough providers." He thinks that nurse practitioners and physician assistants will play a bigger role in providing primary care services in the future. He also said that Oregon and the federal government should pursue legislation related to loan forgiveness for doctors and other legislation that will encourage primary care doctors to practice in rural areas.
During the town hall, Wyden also mentioned two other pieces of legislation he said he hopes to introduce in the next year, both relating to Medicare. The first would seek more efficient ways for Medicare providers to serve patients with chronic health problems, such as diabetes and cancer. "Chronic care is now what Medicare is all about," Wyden said.
The second, called the Healthy Americans Act, would allow anyone with a valid state driver's license to be eligible to enroll in a state health insurance exchange, be eligible for Medicaid, and covered by the Affordable Care Act's various provisions.
Currently, undocumented immigrants are not covered by any of the Affordable Care Act's provisions, a large group of people advocates say sorely need healthcare services.
Amanda Waldroupe can be reached at [email protected].