Many hundreds of lives in Oregon and Washington would be saved this year if the public again embraced masks, University of Washington projections show.
Image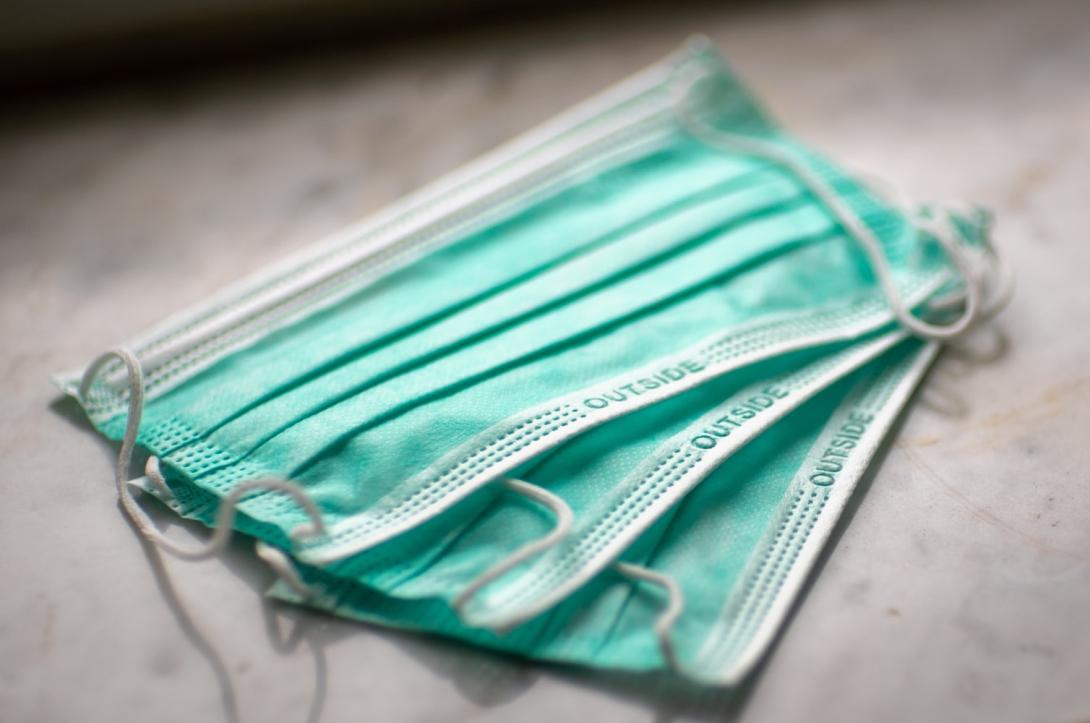 August 2, 2021
Nearly 1,500 people would avoid dying of COVID-19 by November in Oregon and Washington if the majority of the population wore a mask, projections from the University of Washington's Institute for Health Metrics and Evaluation show. 
The projections underscore the grim reality of the delta variant surge that public health officials in both states have outlined, as the states walk a fine line of encouraging people to resume wearing a mask in indoor public places, but avoid issuing broad mandates. Both states have mask mandates planned for K-12 public schools, however.
In Oregon, the institute projects that about 411 more Oregonians will die of COVID-19 without widespread mask usage by Nov. 1, bringing the state's total pandemic death toll to 3,274 by Nov. 1. With about 95% of residents wearing masks, that projection drops to 72 more deaths. 
That's a difference of more than 300 Oregonians.  
In Washington state, more than 1,000 residents would avoid a fatal case of COVID-19, under the institute's projections. That's the difference between nearly 500 deaths with intensive mask usage vs. about 1,500 deaths without.
The numbers show the collective power of people through individual choices to fight the delta variant surge, even after both states reopened and removed most restrictions, including masking, at the end of June.
"We'll never have zero COVID-19, but at least we can manage it," said  Ali Mokdad, a public health researcher and professor of health metrics sciences at the institute. "We defang it like a snake."
Officials Avoid Mandates
In neither state have top officials suggested a resumption of masking mandates in most public places for those who are fully vaccinated. 
Rather, they are asking  the vaccinated to resume mask use in indoor venues like restaurants and grocery stores. It's unclear how many people are heeding the call. 
The two states have differing rules for the unvaccinated. In Washington state, they are still required to wear masks. In Oregon, masks are only recommended for the unvaccinated. However, private businesses in both states are free to set their own mandates for customers that are stricter than the state requirements.
The projections underscore the need to vaccinate more of the population while encouraging masks in public places, Mokdad said. 
"Masks are the least invasive," he said in an interview with The Lund Report. "We don't shut down anything. We just wear a mask."
Overcoming Vaccine Hesitancy
But masks have proved intensely controversial with some people, just as have other steps to fight the virus, including vaccination.
Mokdad said Oregon and Washington residents overall have less vaccine hesitancy than many other states. In Oregon, 72% of adults 18 and older have had at least one dose of the two-dose vaccine, while Washington's rate is 77%, according to The New York Times tracker. The national average is 70%, with much lower rates in primarily Southern states and politically conservative states in the West where waves of misinformation about the virus have spread on social media. Mississippi has the lowest rate: 50%, and Wyoming has the second lowest rate of 52%. Vermont has the highest rate of nearly 87%.
In Oregon and Washington states, high vaccination rates among urban and suburban areas like Portland and Seattle are driving up statewide rates, while there is resistance in a number of rural areas. 
"We have pockets of problems in both states,"  Mokdad said. "But the numbers are very small." 
Counties, providers, community groups and places of worship need to work together to reach unvaccinated people in urban and rural areas, he said.
"You shouldn't blame (the unvaccinated) and you shouldn't shame them," he said. "They are victims of misinformation and we shouldn't blame the victim."
Oregon modeling shows the state could have almost 1,200 new COVID-19 cases and nearly 100 new hospitalizations each day by mid-August. 
"We have tools to try and combat the spread and I urge all Oregonians to pick up the fight with us," state epidemiologist Dr. Dean Sidelinger said Friday in a press briefing with reporters. 
On mask usage, he said, "I urge all individuals to heed that recommendation."
Unknown Factors At Play 
Researchers are closely monitoring the risk from the delta variant.
Brett Tyler, director of Oregon State University's Center for Genome Research and Biocomputing, said a couple factors in the variant "seem to be game-changers." 
For one, it can spread about six times faster than the original strain of COVID-19, making it extremely infectious, on a par with chicken pox.
Tyler pointed to a new report from the federal Centers for Disease Control and Prevention released last week. 
It analyzed 469 COVID-19 cases in a Massachusetts county after large public gatherings. That report found that nearly three-quarters of the cases were in fully vaccinated people. Of those cases, genomic sequencing analyzed 133 samples and found the delta variant in about 90% of them.
Tyler said that report shows that in the right conditions with lots of socializing and no masks, vaccinated people can still get infected.
"For an everyday person in the street, vaccines are still very, very effective, but if you're  partying for a week in crowded bars you can get it if you're vaccinated," he said.
In the long term, he said, another factor to watch is whether the variant impacts children. There is no vaccine available yet for children under 12.
"We really want to keep a close eye on infection rates among our younger children especially as we go back into the fall and children go back to school," he said, adding that mask mandates in schools are not enough. "Those kids are unvaccinated and kids are not always as careful as they should be about not touching each other."
You can reach Ben Botkin at [email protected] or via Twitter @BenBotkin1.