Our Staff

Lynne Terry is our editor-in-chief. She's a veteran journalist, with more than 30 years of experience in print, radio and television. They include working as National Public Radio's correspondent in Paris for nine years and 18 years at The Oregonian/OregonLive. At The Oregonian, she worked on the breaking news team, reporting in-depth on high-profile stories like the disappearance of Kyron Horman at age 7. She later became the outlet's sole consumer health and wellness reporter, focusing on that beat for about five years. She specialized in food safety as well. She's won multiple national awards, including a National Headliner Award, the Pacific Northwest Newspaper Association's C.B. Blethen Memorial awards, a Best in the West award, one from Association of Investigative Reporters and Editors and others.
She can be reached at Lynne@thelundreport.org.
Jessica Floum is a news and investigative reporter for The Lund Report. She is an award-winning reporter who has covered politics and business for several major metro publications. She previously covered Portland City Hall for The Oregonian/OregonLive and business and venture capital for The San Francisco Chronicle. She worked as an investigative reporter at The Sarasota-Herald Tribune, where her series about a cancer charity's finances and its bankruptcy won the Society of Business Editors and Writers' award for best print investigation and was honored as an award finalist by the Investigative Reporters and Editors association.
She can be reached at Jess@thelundreport.org.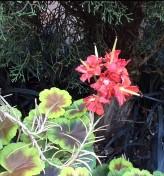 Rian Sands is our office manager. Her diverse work history includes tutoring non-native English speakers at the University of Oregon, retail management, market-research into the high-tech industry, assessments of search-engine performance and copy editing. She grew up in Massachusetts and Kansas and has lived in Oregon since 2001. She earned an associate degree from Linn-Benton Community College and has studied graphic design at Portland State University.
Sands can be reached at Rian@thelundreport.org.
Our Contributors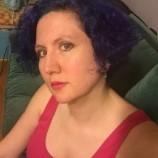 Courtney Sherwood was previously editor-in-chief of The Lund Report before she stepped down to return to her freelance reporting career. As an independent journalist, she contributes to The New York Times and Reuters, works as a fill-in editor at Oregon Public Broadcasting, and writes for other regional and national media. Over a nearly 20-year career, she has worked at a number of Pacific Northwest news outlets, including as business editor of The Columbian in Vancouver, Washington, and as a reporter who covered banking and finance for The Portland Business Journal.
She can be reached at sherwood@thelundreport.org.
Our Nonprofit Board
Diane Lund-Muzikant is the board chair and editor emeritus of The Lund Report. She launched the news site in April 2009 after spending the previous three decades working as a health care journalist. Diane was also the founder and former executive director and editor of Oregon Health Forum/Oregon Health News, an organization she ran for more than 16 years. Under her leadership, it became the leading resource for health policy issues in the Pacific Northwest. Earlier, as a freelance journalist, her work appeared in Good Housekeeping, People Magazine, The Oregonian and national health policy journals. Lund-Muzikant is also a 22-year breast cancer survivor and was the co-founder of Rachel's Friends Breast Cancer Coalition, an educational and advocacy organization focused on the environmental impacts of cancer.
She can be reached at diane@thelundreport.org.
Leonard Bergstein is president of Northwest Strategies, Inc., a consultant firm that advises companies and Sovereign Tribal Nations on public affairs. He's worked on some of the most sensitive issues in the region, including environmental regulations, health care delivery and insurance systems, agri-business, financial services, Indian gaming and others. He also has directed complex government relations assignments in Washington state, California and Washington D.C.
Bergstein is a political analyst for KGW TV (8) and is regularly invited to speak on political and business topics to Northwest audiences. A native New Yorker who made Oregon his home in 1972, Bergstein's earlier career in Oregon included running statewide political campaigns for candidates and ballot measures and serving as a Vista volunteer attorney with Multnomah County Legal Aid.
Robert Blake III is the co-founder of Innovative Anesthesia, a national anesthesia services company that is expanding into staffing and related areas. He has an enduring interest in increasing the affordability of health care and promoting the practice of medicine. Since 1985, he's worked in the area of health care, finance and insurance, helping develop a number of regional and statewide provider-sponsored health maintenance organizations.
Ana Diodati-DuBoulay is a licensed clinical social worker. She started her career in Florida, working in a substance use disorder and co-occurring disorder treatment center, then she worked as a supervisor and court liaison for a pre-trial felony diversion drug court program. Since moving to Portland, her work includes being a mobile crisis clinician for Project Respond and an emergency department social worker at Oregon Health & Science University. Diodati-DuBoulay is also an organizer with AFSCME Council 75, Solidarity Alliance of Social Services and the United We Heal campaign, where she works to represent and empower the voices and concerns of people who work in the behavioral health system and to improve outcomes in client care.
Sarah Hammer Stevens has an acupuncturist practice in Portland, To the Point PDX, which caters to busy professionals. She graduated from the Oregon College of Oriental Medicine as an acupuncturist practitioner of Chinese Medicine. While a student, she served on the Oregon Association of Acupuncture and Oriental Medicine board of directors and assisted with fund-raising and branding. Earlier, she was an account manager at Pac/West Communications handling media relations and event management. Her social media work was recognized in the Wall Street Journal. Sarah graduated with distinction from the University of Wisconsin-Madison School of Journalism.
Robin Moody is executive director of the National Rural Accountable Care Consortium, a Centers for Medicare & Medicaid Transforming Clinical Practice Initiative grantee that is assisting more than 700 practices nationwide to prepare for and achieve success under value-based health care payment models, including CMS' new Quality Payment Program.
Prior to joining Caravan Health and the Consortium in 2016, Moody worked for the Oregon Association of Hospitals & Health Systems for seven years. As senior director of public policy there, she spearheaded a successful effort to improve and standardize hospital financial assistance policies, and co-led an initiative that moved half of Oregon's rural hospitals off Medicaid's cost-based reimbursement and on to alternative payment methodologies. Moody also worked for more than a decade as a health care journalist and newspaper editor for newspapers around the Pacific Northwest, including six years as the health care reporter for the Portland Business Journal. Robin graduated from Gonzaga University with Bachelor's degrees in journalism, Spanish and economics, and received her Master's in Public Health degree from Portland State University.
Dr. Michael Rohwer is the executive director of Curandi, an innovative startup working to restore community health using recent developments in network and system science.  He also founded Performance Health Technology, a company supporting services and software to Community Health Plans. He was a voting member of the Oregon Engineering Technology Industry Council, created by the Legislature to support higher education.
With extensive and varied management experience in health care, Rohwer is passionate about the dynamics of the complex social and biological networks needed to support a healthy community. He believes in transparency and collaboration around common goals to help patients, practitioners and institutions.
Mike Shirtcliff is president of RMS Dental Director Inc. He was formerly president and a founding member of the Advantage Dental Community; a dentist-owned, dental services company headquartered in Redmond, Oregon. He is a sought-after speaker locally and nationwide on the subject of Medicaid dental and the medical management of caries, or cavities. His passion is helping to lead oral health initiatives, especially those that support underserved populations.
Derald Walker is president and CEO of Cascadia Behavioral Healthcare in Portland, Oregon's largest nonprofit provider and housing resource for persons with serious mental illness. Walker's 40-year career began in community mental health as a psychologist. He quickly moved into leadership, including serving as Oregon's director for Child & Adolescent Services. In the early 90s, he joined the growing industry of managed behavioral health care, working for United Behavioral Health and Value Options as CEO of various subsidiaries in Washington, Maryland, Pennsylvania and Texas. He also served as the lead mental health administrator for Oregon's largest county, Multnomah County.
His career has come full circle back to community mental health with the leading of a large, comprehensive mental health and addictions provider with a determination to integrate primary health care into Cascadia's services. Cascadia's new Garlington Health Center, which opened in the spring of 2018, embodies the efforts to move community mental health into an integrated health care setting.