Our Staff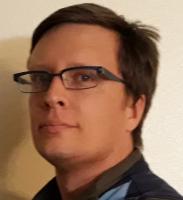 Ben Botkin is our senior reporter. He's a veteran statehouse and watchdog reporter with more than 15 years of experience. He has written extensively about politics and covered statehouse beats in Idaho, Nevada and Oregon. Most recently, he covered Oregon state government for the Statesman Journal in Salem where he broke the story about staff injuries at the Oregon State Hospital. Botkin has won multiple journalism awards for his investigative and enterprise reporting, including on education, state budgets and criminal justice.
He can be reached at [email protected] or on Twitter @BenBotkin1.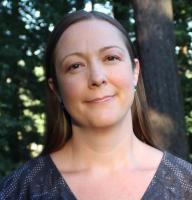 Emily Green is our interim editor. She has a decade of experience working as a journalist in the Northwest, where she's spent most of her life. Green comes to The Lund Report with an extensive background in social and environmental justice reporting after serving for nearly seven years as senior staff reporter then managing editor at Portland's weekly street paper, Street Roots. Green's articles have won more than a dozen awards, including three from the Society of Professional Journalists in the health reporting category. Her Street Roots stories have appeared in papers spanning the globe and across the United States; she has also written for the Portland Tribune and Willamette Week. She is a graduate of the University of Oregon School of Journalism and Communication. 
She can be reached at [email protected] or @GreenWrites on Twitter.
Our Contributors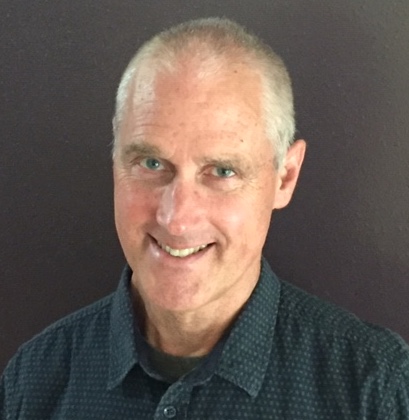 Christian Wihtol is our senior contributor. He has been a journalist for more than four decades, working at daily newspapers in New York, New Jersey, Connecticut and Oregon before retiring from full-time work in 2018. He spent 1990-2018 working as an editor and writer at The Register-Guard in Eugene, where he served variously as the newsroom's senior editor, associate editor writing editorials, government and public policy team editor and business editor. He holds a master's in business administration from Fairleigh Dickinson University in New Jersey and a bachelor's degree in English from Oxford University. He lives in Eugene.
He can be reached at [email protected] or [email protected].
Our Nonprofit Board
The board members of The Lund Report and Oregon Health Forum are expected to actively participate in board activities and follow a set of responsibilities, outlined further here.
Diane Lund-Muzikant is the board chair and editor emeritus of The Lund Report. She launched the news site in April 2009 after spending the previous three decades working as a health care journalist. Diane was also the founder and former executive director and editor of Oregon Health Forum/Oregon Health News, an organization she ran for more than 16 years. Under her leadership, it became the leading resource for health policy issues in the Pacific Northwest. Earlier, as a freelance journalist, her work appeared in Good Housekeeping, People Magazine, The Oregonian and national health policy journals. Lund-Muzikant is also a 22-year breast cancer survivor and was the co-founder of Rachel's Friends Breast Cancer Coalition, an educational and advocacy organization focused on the environmental impacts of cancer.
She can be reached at [email protected].
Jason Faler is the practice administrator at Sunset Oral & Maxillofacial Surgery. Prior to joining Sunset, Jason was director of affiliations and partnerships at PeaceHealth, and Sr. director in the Strategic Management Services division at Providence Health & Services. He is also an assistant adjunct professor in the OHSU-PSU School of Public Health, where he has taught in the graduate MPH and MPA programs since 2007. Jason is combat veteran of Operation Iraqi Freedom and Operation Enduring Freedom, and he is a Lieutenant Colonel in the U.S. Army Reserve, where he teaches the Command and General Staff Officer Course. Jason holds a Bachelor of Arts in Political Science from Oregon State University, a Master of Healthcare Administration from Seton Hall University, a Master of Science in Jurisprudence from the Seton Hall University School of Law, and is a Fellow of the American College of Healthcare Executives. In 2008, Jason founded The Checkpoint One Foundation, a nonprofit organization dedicated to aiding Iraqi and Afghan interpreters and their families with relocation to safety in the United States. In 2009, Jason was nominated by U.S. Sen. Ron Wyden and was a finalist for the Above and Beyond Citizen Honors Award, an honor bestowed by the Congressional Medal of Honor Society. Jason is actively involved with youth athletics and enjoys reading, travel and spending time with family.
Kathy Formella is a Council Representative for Oregon AFSCME Council 75 with a focus on the behavioral health industry. Prior to her time at AFSCME, she worked as the Statewide Engagement Manager for Basic Rights Oregon, where she worked on a variety of community and social justice campaigns including the freedom to marry for all Oregonians, affordable housing, driver's cards for undocumented immigrants, banning conversion therapy for minors, and the freedom to marry for all Oregonians. Formella graduated with distinction from the Willamette University with a degree in Sociology.
Joe Foster is a partner at Finn Partners, Inc., a global public relations firm headquartered in New York City.  At Finn Partners, he creates and directs strategic communications programs that have a strong impact on consumer, health/wellness, and nonprofit brands. He works with organizations on a national and regional level to implement attention-grabbing events, creative media relations, digital media, and impactful content creation.  He is a graduate of California Institute of the Arts, where he received his bachelor's degree in theater. Before settling on a career in public relations, Foster served on the board of several Los Angeles-based theaters. He has produced over 30 new plays in New York, Los Angeles, and Scotland.
Mike Francis is a veteran communicator and journalist who is the associate director of communications at Pacific University in Forest Grove, Oregon. He worked as a reporter and editor at the Houston Chronicle; the (Bend) Bulletin; the Kansas City Star; the Business Journal of Portland, where he served as Editor; and The Oregonian, where he served as Technology Editor, was embedded as a military reporter three times in Iraq and extensively covered the Department of Veterans Affairs. He also worked in marketing and as a blogger for Providence Health & Services and answered crisis line calls at Lines for Life.
Warren Johnson is the founder and CEO of Scribe-X Northwest, LLC and leads its business development and strategic direction.  He is a successful serial entrepreneur, having founded STAT Medical Services in 1997 and led it to become the largest nurse staffing company in the Northwest with $20 million in revenue and nearly 700 employees.  Johnson then founded an innovative SasS company, ShiftWise, in 2004 which linked all the medical staffing providers together to serve the clinical staffing needs of nearly 1,000 hospitals. Subsequently, he founded a consulting firm focused on advising some of the largest hospital systems on the West Coast how to ensure they have enough staff to care for their patients.
Johnson's passion for medical staffing fueled him to start Scribe-X, which he saw as a win-win. The benefits of the medical scribe services improve the patient experience, the quality of life for the provider, the clinical and work experience for the scribe and ultimately improves patient care. He holds bachelor's degrees in physical education and nursing as well as bachelor's and master's degrees in community health nursing from Oregon Health & Science University.
Lynn Knox began her career as a State Coordinator for George McGovern's presidential campaign, and she progressed to become one of the only women on Jimmy Carter's National Advance team. From there, she joined the Massachusetts Department of Public Health as public affairs director under Dr. Johathan Fielding, a pioneer in identifying the social determinants of health. Moving back to Kansas where she graduated from college, Lynn worked as an assistant to Gov. John Carlin, became director of the Midwest Corrections Reform Program and eventually director of the ACLU for Kansas and Missouri. Kaiser Permanente brought Lynn, her husband, Howard, and two sons to Oregon as special projects manager, where she developed a health education theater program and the Health Options for Teens  program. Lynn next worked for the City of Portland, where she led the development and implementation of the Portland Economic Opportunity Initiative for 10 years, using a wrap-around services model focused on job training or micro-enterprise development to lift over 3,000 residents out of poverty. In 2014, Lynn moved to the Oregon Food Bank as State Health Care Liaison working with large health systems and small clinics to facilitate their development of interventions and policies to address food insecurity and other social determinants with their patients. Currently, Lynn heads a consulting firm, Social Determinant Solutions, working with community organizations and the Oregon Health Authority to implement programs addressing the social needs and inequities which drive poor health.
Thomas Mason is a retired attorney living in Portland, Oregon. He served 16 years in the Oregon Legislature where he chaired the House Judiciary Committee. During his service, he was particularly engaged with health care issues and also taught public policy courses on health care at Portland State University. After leaving the Legislature in 1994, Mason developed a law practice that involved representing non-governmental organizations to the United Nations.
Sharon Nielson is the principal of The Nielson Group and has extensive experience in the financing and development of community-based projects. She is a leader and innovator, with a demonstrated ability to structure and steward community projects that push the envelope. Sharon's career path to project development and finance spans a broad skill set and range of life experiences, both in the public and private sector. From leading the Portland Saturday Market in the 1980s to working at the Portland Development Commission to create housing for people experiencing homelessness, Sharon has developed a deep respect for the power of public/private collaboration to create a thriving community. Her approach to community development is grounded in more than 25 years as an independent consultant and business owner, successfully completing a diverse range of projects serving individuals and families that have special needs in urban, suburban and rural communities. Sharon is currently working as the EVP of Business Development at Burgerville, LLC.
Sharon is also on the Board of Underscore, an independent news organization that produces collaborative journalism to promote civic engagement and a fair-minded society. Sharon regularly participates in community forums that address the lack of service-supported housing to serve the houseless crisis. Sharon built and lives in a small cottage in the Irvington Neighborhood on her son's property, working happily near her 9-year-old granddaughter. She produced a video on The Nielson Group website about her experience in intergenerational living called "Reimaging Life in the Wisdom Years."
Holly Robinson, a graduate of Lewis and Clark Law School in Portland, had a 40-year career in health and disability law and policy, health insurance law and health care compliance. She was involved at the state legislative level, the insurance company level and the federal administrative level, as well as being health care compliance consultant.
She worked for the Oregon Legislature in two capacities: as senior counsel to the House Judiciary Committee and as a deputy legislative counsel for the Office of Legislative Counsel. She served as director of Medicare compliance for a regional health insurance company, and worked for the Centers for Medicare and Medicaid Services in two different components, the Consortium for Medicare Health Plan Operations, and the Federal Coordinated Health Care Office or Medicare-Medicaid Coordination Office.
Recently retired, Holly continues to pursue her lifelong passion and advocacy in health care equity and reform. 
Dr. Michael Rohwer is the executive director of Curandi, an innovative startup working to restore community health using recent developments in network and system science. He also founded Performance Health Technology, a company supporting services and software to Community Health Plans. He was a voting member of the Oregon Engineering Technology Industry Council, created by the Legislature to support higher education.
With extensive and varied management experience in health care, Rohwer is passionate about the dynamics of the complex social and biological networks needed to support a healthy community. He believes in transparency and collaboration around common goals to help patients, practitioners and institutions.
Ericka K. Waidley is the secretary of The Lund Report board. She has over 30 years of experience that includes serving as a high level executive, faculty member and project management for large-scale change initiatives. She is innovative and well known for her creativity and enthusiasm in motivating teams. She is an international speaker and consultant in areas related to patient care, organization development and redesign, process/systems development, quality management, communication, strategic planning, and shared leadership. Her research and teaching demonstrates a commitment to quality nursing practice and patient satisfaction in all settings.
Her consulting company, EKW & Associates, has worked with many prestigious hospitals, systems and community based organizations (see ekwconsulting.net). Waidley has also worked with MEDCOM, NurseWeek, WebRN and several others. She is currently an associate professor at the Linfield College-Good Samaritan School of Nursing in Portland, Oregon. She holds a PhD in human organizations and systems and masters degrees in leadership studies and nursing. She has held faculty positions at the University of California, San Francisco, California State universities in San Francisco and Long Beach; and Brandman University in Irvine, California.
Derald Walker is president and CEO of Cascadia Behavioral Healthcare in Portland, Oregon's largest nonprofit provider and housing resource for persons with serious mental illness. Walker's 40-year career began in community mental health as a psychologist. He quickly moved into leadership, including serving as Oregon's director for Child & Adolescent Services. In the early 90s, he joined the growing industry of managed behavioral health care, working for United Behavioral Health and Value Options as CEO of various subsidiaries in Washington, Maryland, Pennsylvania and Texas. He also served as the lead mental health administrator for Oregon's largest county, Multnomah County.
His career has come full circle back to community mental health with the leading of a large, comprehensive mental health and addictions provider with a determination to integrate primary health care into Cascadia's services. Cascadia's new Garlington Health Center, which opened in the spring of 2018, embodies the efforts to move community mental health into an integrated health care setting.