A housekeeper who reported on her colleagues for alleged theft and time-clock fraud is suing the hospital system, claiming it did not protect her from harassment.
Image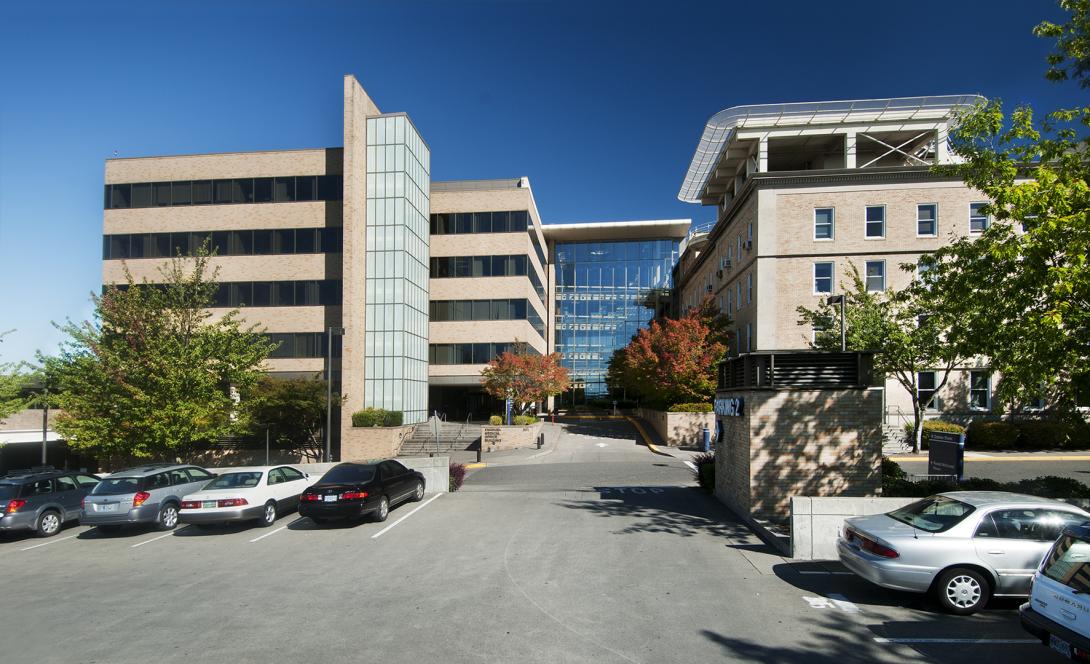 June 3, 2021
A white housekeeper at Legacy Health in Portland is suing the hospital system over claims she suffered racial abuse after reporting fraud and theft among her colleagues.
, filed in Multnomah County Circuit Court in April, seeks at least $500,000 in damages for Rachelle Mullen, the environmental services employee.
The suit says that Mullen, who was hired in September 2019, worked in an "intimidating, hostile and offensive work environment" and was subjected to pervasive racial comments from colleagues starting in January 2020. That month, she cooperated in a company investigation into time card fraud, the lawsuit said. Mullen told management what she knew about the cheating, which involved colleagues clocking out for others to increase their wages, the complaint says. 
Mullen was working at the Unity Center for Behavioral Health in Northeast Portland, the metro area's only psychiatric emergency hospital. Founded by Legacy, Kaiser Permanente, Oregon Health & Science University and Adventist Health, it is run by Legacy Health.
The suit says Mullen's co-workers attacked her for being white after she spoke to human resources about the time card fraud. They said things such as "white girls do not know how to work" and made references to "white privilege," the complaint says. They called her a "bitch" and said "it smells like a fat girl in here," the suit alleges.
Besides "offensive racial statements," her co-workers were "hostile, belittling and demeaning" towards her, the complaint alleges. It says that an employee involved in the time card misconduct put bleach on Mullen's uniform and in her drinking water.
The lawsuit says Mullen was targeted "as a female, as a Caucasian, as a person of plaintiff's national origin and as an employee who discussed and disclosed information involving wages." Legacy Health, in , denied all allegations that Mullen suffered harassment or discrimination by her fellow coworkers or managers.
"Legacy exercised reasonable care to prevent illegal discrimination and retaliation in the workplace," Legacy's response says. 
Mullen Reports Again To HR
In March, Mullen went to human resources and reported an instance in which employees appeared to be stealing supplies. About the same time, she reported the offensive statements and conduct, the suit says.
The complaint alleges that human resources told her they were not interested in general statements, with one manager saying he could not control what employees say. 
Also in March, Mullen reported that a supervisor was involved in the time card misconduct, made offensive comments and hid her equipment, making it difficult for her to do her job, the lawsuit says. It adds that Mullen was forced to do the work of employees involved in the time card cheating scheme when they failed to finish their tasks.
In its response, Legacy denies that it failed to address Mullen's concerns.
"Plaintiff unreasonably failed to take advantage of corrective opportunities provided by Legacy," its response says. "Without admitting that plaintiff reported concerns, Legacy took prompt and appropriate remedial action in response to plaintiff's concerns as soon as plaintiff reported them."
Mullen asked for a transfer, and was moved to Legacy Emanuel Medical Center in North Portland. Her complaint says the move was a demotion because she was given the night shift. Legacy denies that she was punished.
She was eventually transferred back to Unity, where the abuse resumed, the suit says.
"The anti-Caucasian, anti-female and retaliatory statements (and conduct) continued," the complaint says. "Among other offensive statements, a co-worker referred to plaintiff as a bitch and a whore." She was also called a "fat bitch," the suit alleges.
It claims that a manager told her he didn't want her complaining anymore.
"Management was scrutinizing and keeping a close eye on plaintiff, looking for anything that they could use as an excuse to discipline plaintiff," Mullen's suit says. 
Lawsuit Says She Was Disciplined
Her complaint alleges she was disciplined in August through a memorandum of understanding and that one day she was sent home early. Legacy responded that she was told to go home because she was not on the schedule that day and that all employees received the memo.
Legacy alleges that Mullen "received progressive discipline related to her poor attendance."
Mullen, however, claims that she was unfairly singled out while others, who acted similarly, were not disciplined.
"Legacy Health and Legacy Emanuel acted willfully, in bad faith, or with a wanton and reckless disregard for plaintiff's civil rights," the suit says. 
It alleges that she was treated poorly because she was white. The suit does not detail the race of her co-workers. 
The complaint seeks $475,000 for emotional distress and $25,000 for lost wages and says Mullen reserves the right to seek punitive damages. Mullen also wants the defendants to declare that they violated her rights and an injunction that bans Legacy and its employees from retaliation and discrimination.
Legacy denies that it allows either.
Mullen is represented by Paul Bullman, a lawyer in Southwest Portland. Stoel Rives, a law firm with 10 offices across the country, from Seattle and Portland to Washington D.C., is representing Legacy.
You can reach Lynne Terry at [email protected] or on Twitter @LynnePDX.