The state is only allowing health care workers to be vaccinated -- not all employees of a hospital like Oregon.
Image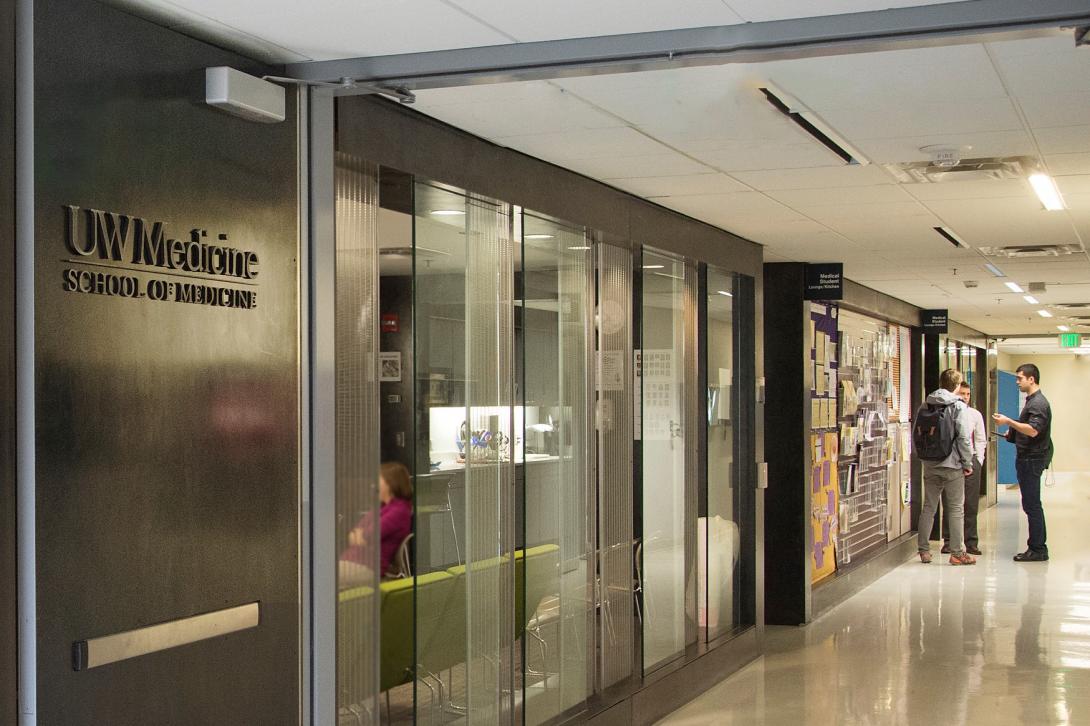 January 5, 2021
Unlike Oregon, which has designated all hospital employees and all first responders to be vaccinated against COVID-19 in the first round, Washington state has taken a narrower approach. 
Following guidance from the federal Centers for Disease Control and Prevention, it is only allowing the vaccination of people who work in a health care setting, along with first responders who are at high risk of being infected. Its top priority group also includes residents and staff in long-term care facilities, like Oregon.
Dr. Shireesha Dhanireddy, medical director of the University of Washington's infectious disease clinic, told The Lund Report said it is important to offer the vaccine first to frontline health care workers like nurses, physicians, respiratory therapists, pharmacists and people who serve food and clean potentially infected rooms, to protect them from infection so that they can help those who get sick.
"We are still seeing record numbers of infections," Dhanireddy said. "The rationale for the CDC to push out workers in a health care setting for Phase 1a is to maintain our capacity to care for people in our community. It's also to set the example for getting this vaccine so that we can not only project our patients but also our larger community."
Oregon's strategy, by contrast, is to allow entire hospital staffs to be vaccinated in the top-priority push. 
So far, 261,000 people in Washington state have become infected, compared with 118,000 in Oregon. The state has seen nearly 3,560 deaths, compared with 1,500 in Oregon.
Like Oregon, the state's vaccine campaign has been underway for nearly three weeks. During that time, the University of Washington has given more than 13,000 people their first vaccine shot.
"Our vaccination staff are working hard to make this happen," Dhanireddy said.
Staff who work at home or in administrative or clerical positions that don't put them at risk of being infected on the job are excluded from the state's Phase 1a round.
Dhanireddy said that though these staff perform important functions, they do not affect patient care. 
"Those individuals will be offered (a) vaccine when it opens up to more essential workers or if they meet the criteria based on age or comorbidities over the coming months," she said.
The decision to exclude them is based on guidance from the CDC and local public health officials.
Besides vaccinating high risk individuals on its staff, the University of Washington is helping other organizations that don't have the capability to vaccinate their staff with the inoculation campaign, Dhanireddy said.
Washington state has established a "Phase Finder" for people to plug in their details so that organizations, such as the University of Washington, that receive large numbers of doses can help vaccinate those who qualify.
"We expect a lot of external people outside of UW Medicine to be reaching out to us to be able to schedule" them for a vaccine appointment, Dhanireddy said.
Washington state health officials hope they will complete the vaccination of the Phase 1a group by the end of this month, but Dhanireddy said the timeline really depends on federal shipments of vaccine.
"To have long term planning is really challenging when we don't know how much vaccine we will get," Dhanireddy said.
You can reach Lynne Terry at [email protected] or on Twitter @LynnePDX.