Dr. Esther Choo, an emergency department physician and researcher at Oregon Health & Science University, says the gender gap in medicine is not going away.
Image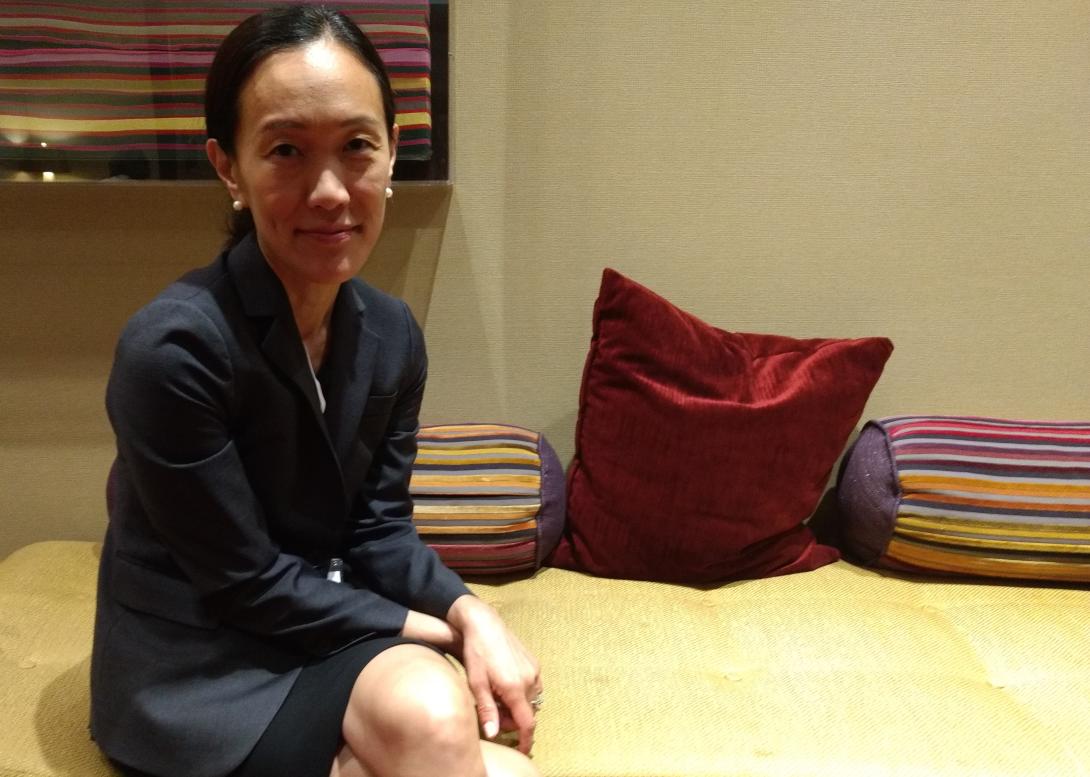 September 30, 2018
Dr. Esther Choo came armed with data, which she flashed across the giant screen, study after study.
The graphics all painted a similar picture of inequality: Female physicians continue to be paid far less and promoted far less than their male peers even though they've long since achieved parity in medical school admissions.
And though medical centers have created diversity committees, for example, to address the problem, the situation has not improved.
It's getting worse.
"Gender biases appear to be widening over time," Choo told the room of physicians and physician assistants at the annual Oregon Medical Association conference in downtown Portland. "This is clearly not a problem that is fixing itself."
New male physicians who've yet to make their mark earn nearly $17,000 a year more than their female counterparts.
And that gap persists over time, according to a 2016 study published in the Journal of the American Medical Association Internal Medicine that accounted for age, years of experience, specialty, faculty rank, research productivity, even Medicare payments.
It's even widener in some areas. The Doximity 2018 Physician Compensation Report showed that in some areas, from Riverside, California to Charleston, South Carolina, female physicians earn at least $100,000 less than their male counterparts.
Promotions are also a problem, Choo pointed out.
"It's difficult to get women into full professor status," said Choo, an associate professor at Oregon Health & Science University.
Women physicians are caught in a double bind, she said. The medical establishment values so-called agentic traits, like confidence, assertiveness and independence, yet when women display these traits, they're criticized. So they mesh with the group.
But when promotions emerge, they're bypassed for not being aggressive enough.
"It's an impossible cycle we have set up in medicine," Choo said.
Women are no less competent than men, studies show. One that looked at death rates of patients treated by a female physicians compared with men. The women had a lower death rates, something that was also seen in mixed gender situations.
"There is something that is added by having different points of view on medical teams," Choo said.
Though it'd be easy to say that men are the problem, she said gender bias is ingrained in the culture. Choo herself discovered by taking a Harvard-based Project Implicit test that she, too, also has bias against women in the workplace. Every April she retakes the test to check her bias pulse. The results are now more neutral -- but that's been after a lot of work and focus on the issue. 
"The dominant message when I was going through medical school is 'It's OK. It's going to fix itself,'" she told The Lund Report after her keynote address. "When you program people to be passive about a problem, it is not going to get better."
She said past approaches, like telling women they have to act more like men, creating women's network groups or giving them special career training didn't work.
"The message that it's a women's problem and women need to fix it is clearly the wrong message," Choo said.
Choo is puzzled about why the gap is widening. She said it could have something to do with the current political climate, with women's rights under threat. She urged everyone, men and women, to be aware of the problem and take small steps when they can, like being mindful of the words they use in recommendation letters for women, for example.
"We are all part of the problem," Choo said.  "The means we are all part of the solution."
Reach Lynne Terry at [email protected].