A panel of experts discussed the current vaccine candidates and the likely timeline of having one that will provide immunity to people next year.
Image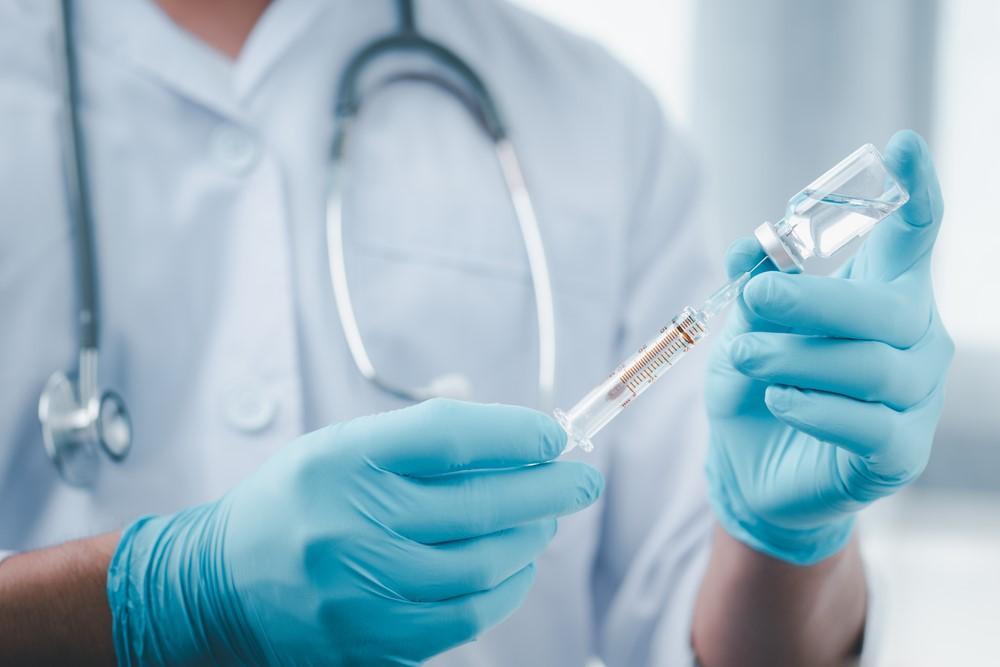 October 1, 2020
With deaths and cases continuing to pile up in the pandemic, scientists, government officials and consumers are all eager to see a viable vaccine on the market to prevent the spread of infection.
There are dozens of candidates in various stages of development, but no one knows when one will get to the finish. How safe will it be and how effective? Will companies be able to manufacture enough doses to inoculate not only the population of the United States but the world? And will people take it?
Those issues and more were discussed by three experts at an online forum hosted by the Oregon Health Forum, a nonprofit affiliate of The Lund Report. Nearly 500 people attended the forum. Host Dave Miller of Oregon Public Broadcasting moderated the event, which will be broadcast on the program "Think Out Loud." 
Despite a big push from the Trump administration to get a vaccine to market as soon as possible, the experts said a vaccine is unlikely to emerge until 2021. Usually, it takes several years to develop a vaccine and test it in a large number of people to show it's safe and get it approved. 
For starters, there's not just one vaccine that's likely to be available. Lucy Savitz, vice president of health research and director of the Center for Health Research at Kaiser Permanente Northwest, said the public needs to understand that there will be "multiple vaccines" that will enter the market. 
Until that happens, though, COVID-19 will remain a threat to people across the country and beyond. 
"This is a global pandemic so until we solve this problem for the world we're all going to continue to be at risk for a re-emergence of this," Savitz said.
But there is hope, the speakers indicated. Dr. Corey Casper, chief executive officer at the Infectious Disease Research Institute in Seattle, said the  pandemic has ushered in "a whole new era" of research on vaccines and how the human immune systems might actually be able to ward off another big viral threat on their own. 
"It almost sounds like science fiction," he said.
For now the focus is on clinical trials. Dozens of companies are involved in the research, with several key players being backed by the U.S. government. The Trump administration has poured millions of dollars into the research under its so-called Operation Warp Speed. Although President Donald Trump would like a vaccine to be available before the Nov. 3 election, the experts who spoke at the forum on Thursday said that will be too soon.
The clinical trials now underway in the United States, Europe and elsewhere need to show that the vaccines are safe.
"I don't think it's crazy to think that we will start to see data being generated towards the end of this year," Casper said.
The third speaker, Jacob Estes, a professor at Oregon Health & Science University's Vaccine and Gene Therapy Institute, has been involved with some of the preliminary research. He said it indicates that people may have some ability to fight off a re-infection after they have COVID-19.
In working on animal studies, Estes' colleagues have infected monkeys with the novel coronavirus to see how their immune systems react. They found that the monkeys developed some protective immunity after an infection.  
People might have the same reaction, though at this stage, scientists do not know how long immunity would last, Estes said. 
Another question is whether people will be willing to be vaccinated with so much confusion generated by President Donald Trump and others. The president has contradicted his top scientific advisers on the severity of the pandemic and the likely timeline for a vaccine. He's also pressured the Food and Drug Administration, which regulates medication, to speed up the approval process.
The public needs to look to the experts for answers, the panel said.
"I think we've got to trust the science," Savitz said.
They agreed that education is key. This will include messaging on the effectiveness of a vaccine and encouraging people to get vaccinated to ensure wider protection for people around the world. As the pandemic has shown, an infection in one country easily spreads to another. . 
"It's only going to be possible through that collective immunity we have within the population that will diminish the pandemic," Estes said.
Transparency is critical. For example, a vaccine may not be a silver bullet. It and could carry risks or only be partially effective. That's true of common vaccines today, including flu shots.
"The dirty secret is that flu vaccines are not that great," Casper said, stressing the public should still get them. The point, he said, is the first batch of vaccines may only offer a degree of protection. 
The "chance that we'll have  a home-run," he said, is "maybe 50-50."
You can reach Ben Botkin at [email protected] or via Twitter @BenBotkin1.