Image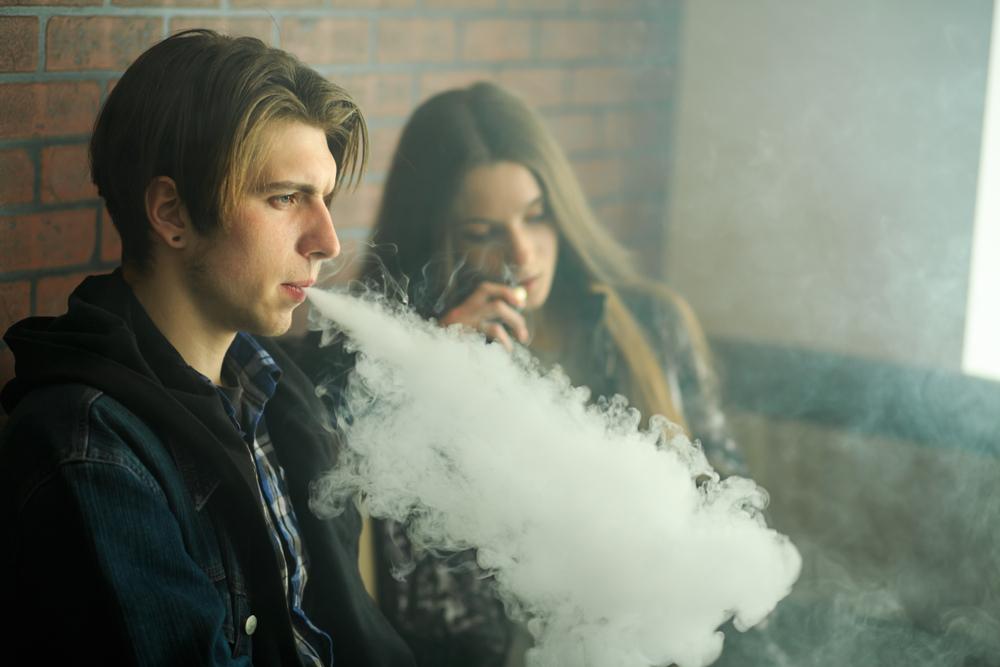 February 6, 2020
Oregon lawmakers faced their first resistance on Thursday to a proposal that would ban flavored vaping products in response to thousands of vaping-related illnesses and dozens of across the country.
Adults and young people have been affected. Lawmakers and public health officials are especially concerned about young people who might take up vaping and then switch to cigarettes. Vaping store owners deny their products lead to nicotine addiction, but rather protect people's health. 
The two sides showed up Thursday at the Senate Committee on Health Care hearing, chaired by Sen. Laurie Monnes Anderson, D-Gresham. She's sponsoring the ban and said she has wanted to address the issue as e-cigarettes have grown in popularity in recent years. Similar measures have died in past sessions.
Monnes Anderson pointed the finger at  manufacturers.
"They are focused on drawing youth in," she  said during discussion of Senate Bill 1577. "When the youth get addicted because of the nicotine then they are lifers."
The industry has touted e-cigarettes as safer than cigarettes. But Attorney General Ellen Rosenblum said the current vaping products are "designed for kids," with bright colors and flavors to become a "more alluring gateway to nicotine addiction."
"Kids are the ones who are getting hooked," she said. "Sadly, we have a whole new generation of smokers."
Oregon had a nearly 80% increase in youth e-cigarette use from 2017 to 2019, according to the Oregon Health Authority. One in four 11th-graders in a state reported using vaping products and e-cigarettes.
The Food and Drug Administration announced a ban on some flavored vaping products in January. But the Oregon Health Authority has said it doesn't go far enough and still allows flavors that appeal to young people.
Popular mint and menthol flavors are still allowed, as are labels dubbed "banana split" and "fruity pebbles."
"I'm happy to see some federal action on this issue," Monnes Anderson said. "However, there are too many loopholes."
Currently, Oregonians have to be at least 21 years old to buy vaping products. Store owners who testified on Thursday suggested a compromise: stricter regulations for vaping stores that would still allow flavored products for adult customers.
The Food and Drug Administration has not approved e-cigarettes as a smoking cessation tool, Rosenblum said. But vaping store owners said their products have helped longtime adult smokers transition to vaping and kick the cigarette habit.
"I've had people come behind my counter and hug me with tears in their eyes," Michael Lamoureux, owner of Luxury Vapors in Milwaukie told lawmakers.
He said youth get turned away if they try to enter his store.
"I do have kids that come into my shop all the time and where do they go?" he said. "Right back out."
Janna Collingwood, owner of The Vape Spot in Portland, echoed that. She said flavors are integral to helping people shift away from tobacco.
"We have no interest in attracting youth," she said. "As long as combustible tobacco is legal, we will have adult smokers looking to quit."
Christopher Friend, a lobbyist with the American Cancer Society Cancer Action Network, said the group preferred to see a comprehensive ban of flavored products that would traditional combustible tobacco products. He encouraged lawmakers to spend more time building up support for a comprehensive ban rather than rushing through a partial measure.
Monnes Anderson said she will ask her caucus for feedback on a comprehensive ban and the licensing of vaping businesses. She said she personally supports a comprehensive ban that includes combustibles, but realizes that getting that through would be harder.
 You can reach Ben Botkin at [email protected] or via Twitter @BenBotkin1.