Oregon providers, Medicaid insurers make slow progress getting low-income, rural members to step up and get a shot against COVID-19.
Image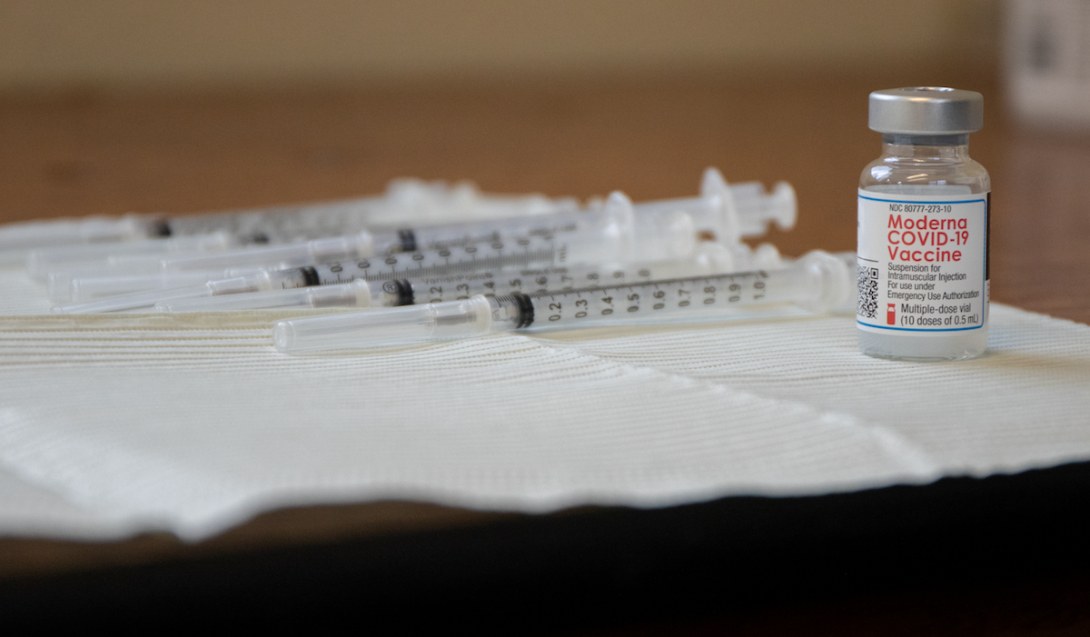 August 23, 2021
For two days Klamath County Public Health stationed a COVID-19 vaccination van at the Klamath County Fair in early August, hoping some of the thousands of fairgoers would line up for a shot. 
The net result: two vaccinations.
"That was not a successful mission," said Jennifer Little, the county's public health director.
Yet the next week, the county held a vaccination event at a Klamath Falls area park, and carried out more than 30 vaccinations, Little said.
The drive to cajole Oregonians in rural, lower-income, heavily vaccine-resistant regions to get a shot is proving a hit-or-miss effort.
But the surge of COVID-19 is relentless. It's pushing waves of unvaccinated patients into hospitals while vaccine resistance remains strong in poorer and non-urban areas of the state.
The on Medicaid members, who are low-income and account for nearly a third of Oregon's population, show that just 48% aged 16 and over are either partially or fully vaccinated. In many rural areas, including Klamath County, the Medicaid vaccination percentages are far lower.
The main Medicaid insurer or coordinated care organization in Klamath County is Cascade Health Alliance. Just 33% of its members aged 16 and over have had either a full dose or first shot, according to the latest data released Aug. 4. Still, that's up from 27% two and a half months ago.
Elsewhere across much of Southern and Eastern Oregon, the vaccination rates for the Medicaid population 16 and over remains around 30%.
By comparison, statewide, the vaccination rate for all people 18 and over is 71%. (The state doesn't have data on the vaccination of those 16 and over for the population as a whole).
In Klamath County, Little said providers and Cascade Health are doing what they can.
"We're coming at it from every angle," Little said.
Providers are driving to homebound residents to vaccinate them. They're tagging along with peer-support addiction treatment workers on outreach sessions, hoping some of the addiction clients may be willing to get vaccinated, Little said.
Cascade Health "did a lot of direct phone calls and texts, in English and Spanish, but (the CCO) didn't feel like that had a large impact," Little added.
Cascade Health did not return phone calls from The Lund Report.
Vaccination In Local Hands
The state has left leadership of the vaccination drives up to local providers, including CCOs.
The Oregon Health Authority "continues to work with CCOs to boost vaccination rates among OHP members," said agency spokesman Philip Schmidt. "Each person has a different set of circumstances affecting their ability and willingness to get the vaccine. Understanding that, we are working hard to eliminate any barriers to vaccination and encouraging use of all educational tools to help OHP members get vaccinated."
Recent U.S. Census polling confirms that vaccine rejection is strong among lower-income households nationwide. The polling, in July, showed that the number of people stating they "will definitely not get a vaccine" increased sharply as household income and education level dropped. In Oregon —  as around the nation — rejection of the vaccine was most prevalent among people ages 25 to 54 who had household incomes under $50,000, had education of high school level or less, and had children under 18 living in the household.
The prime reasons people cited for refusing the vaccine included "concerned about possible side effects," "don't trust COVID-19 vaccines," "don't trust the government," and "don't believe I need a vaccine," the surveys found.
Little said Klamath County residents have widely varying reasons for not getting vaccinated, from lack of transportation to lack of trust in officialdom.
Among Oregon's Medicaid insurers, Cascade Health's COVID-19 vaccination rate is fourth worst, better only than the CCOs that cover Douglas, Josephine, Curry and Jackson counties, plus a wide swath of Eastern Oregon.
Even Medicaid populations in urban areas have lower vaccination rates than the averages in the counties themselves. 
(See sidebar: Comparison Of CCO Vaccination Rates.) 
Portland Area Performs Better
The CCO with the highest vaccination rate is Health Share of Oregon, which covers 385,000 people in Multnomah, Clackamas and Washington counties. Some 56% of their members 16 and over are vaccinated, according to the latest data. That compares with 77% of those 18 and over in Multnomah County, 78% in Washington County and 70% in Clackamas County.
One reason for the relatively high rate may be that the state and several hospital systems held mass vaccination clinics in the Portland area during the early months of the vaccination push, getting a lot of people, including Medicaid members, vaccinated, said Jeremy Graybill, a spokesman for Health Share. Similar clinics were not held in rural areas, on the belief that those areas lacked the population density to warrant the clinics.
Health Share and its providers now have many micro-strategies, from a task force that travels to vaccinate housebound people, to direct mailings to members, vaccination drives at congregate living sites such as nursing homes, partnering with community groups to reach people who speak languages other than English, partnering with behavioral health providers, and holding events with "raffles and swag for the community," Graybill said. They've held events at churches and Buddhist centers, he said.
"We've been helping to organize meetings with Russian-speaking doctors to look at the Slavic and Russian-speaking population and how we can better serve that community and address the very low vaccination rate among this group," he added.
Early in the pandemic, Health Share and area health care providers sometimes struggled with logistical challenges in organizing smaller community events, such as getting vaccinators to the site and storing the vaccine, Graybill said. Now, they've become more nimble at orchestrating small-scale vaccination efforts, he said.
You can reach Christian Wihtol at [email protected].