A spokesman said Wyden is fully vaccinated and has received two booster shots.
Image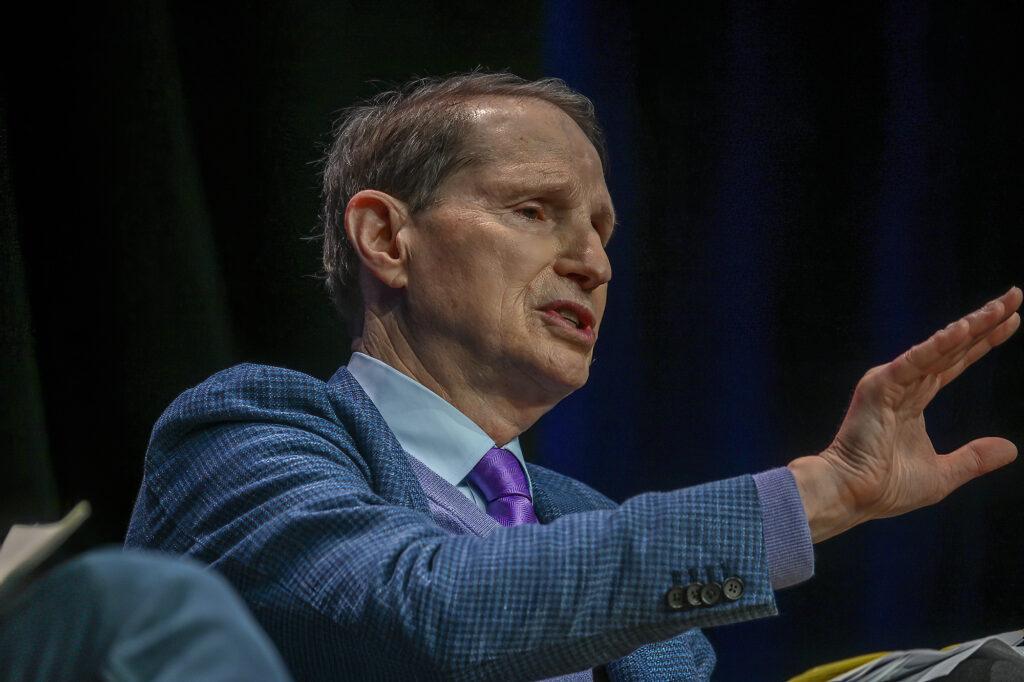 April 28, 2022
Oregon's senior U.S. senator, Ron Wyden, tested positive for COVID on Tuesday.
On Twitter and in a news release, he said the infection was caught during routine testing. He's experiencing "minor symptoms" and is working from his residence in Washington, D.C., the statements said. He will quarantine according to Centers for Disease Control and Prevention guidelines. It recommends that people isolate themselves for five days.
A spokesman, Hank Stern, said Wyden is fully vaccinated and has received two booster shots.
Wyden is 72.
Vice President Kamala Harris, 57, also tested positive for COVID on Tuesday morning.
Dozens of Republicans and Democrats in Congress have tested positive for the virus over the past two years. They include House Speaker Nancy Pelosi, who tested positive earlier this month and reported no symptoms. She tested positive a day after appearing at a White House event with President Joe Biden. The California Democrat, 82, is also fully vaccinated.
Dozens of other members of Congress – Republicans and Democrats – have also become infected with the virus. So have Commerce Secretary Gina Raimondo and Attorney General Merrick Garland. The president's sister, Valerie Biden Owens, has also been infected.
Wyden's infection coincides with a wave of infections caused by a new variant, BA.2, which appears to be the most infectious to date. The variant has become the dominant strain in Oregon, according to Oregon Health Authority data. 
COVID infections have risen in Oregon over the past two weeks, with a seven-day daily average of about 760 known cases. The state can only track reported tests; many people test at home and don't report the results.
Hospitalizations in Oregon remain low – 135 people are currently hospitalized with COVID. State data show that 84% of adults in Oregon have received at least one dose of a vaccine and 45% have received at least one booster dose. A second booster is approved for those aged 50 and over four months after they received the first booster shot.
Oregon Capital Chronicle is part of States Newsroom, a network of news bureaus supported by grants and a coalition of donors as a 501c(3) charity.