Unlawful Trade Act for Insurers Heads to House Floor
Key Republican Rep. Dennis Richardson backs the bill sponsored by Democratic Rep. Paul Holvey, saying current law does not do enough to protect consumers
March 27, 2013 — A measure that would remove the insurance industry's special exemption from the Unlawful Trade Practices Act cleared the House Consumer Protection and Government Efficiency Committee with a 6-3 vote on Tuesday and heads to the House floor.
Rep. Dennis Richardson, R-Central Point, told The Lund Report that as an attorney he has seen average consumers unable to challenge inappropriate and unethical conduct on the part of insurers, particularly in the last 15 years.
"This bill merely levels the playing field," said Richardson, who broke with other members of his party on the committee to support the measure. "No insurer that has a high level of ethical concern should have any problem with its provisions."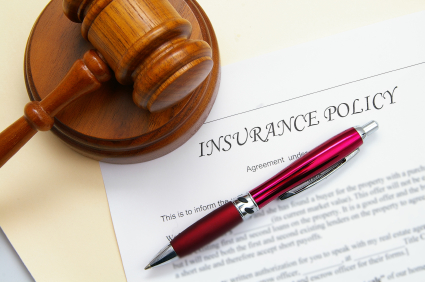 The bill was nearly approved on a 7-2 vote, but Rep. Greg Smith, R-Heppner, changed his vote from aye to nay after first struggling to announce his vote.
"It's a step forward in the process. This is good for consumers," said Angela Martin of Economic Fairness Oregon, remarking on the committee vote. "Oregon's going to join the long list of states that hold insurance companies accountable."
At an earlier hearing, proponents of the bill said 35 states offer no exemption from their state unfair trade acts, a figure the insurance industry disputes. Insurers are the only business in Oregon not covered by its chief consumer fraud protection law.
HB 3160 would allow parties to bring torts against insurers when they believe they are guilty of fraud, and would allow the attorney general to take action if needed.
House Bill 3160 was amended slightly from its original version to make it clear that the attorney general and prosecuting attorneys cannot bring legal challenges to insurers without the consent of the director of Department of Consumer & Business Services, which regulates through its Insurance Division.
"DCBS remains in charge for insurance regulation both for rule-making and enforcement," said David Sugerman of the Oregon Trial Lawyers Association, agreeing to the DCBS oversight.
Rep. Paul Holvey, D-Eugene, said the amendment was added to clear up confusion for insurers and prevent parallel but dissimilar governance from the Justice Department and DCBS.
Holvey announced that former Insurance Commissioner and Gov. Ted Kulongoski supports the measure, despite remarks at an earlier committee hearing by Justin Delaney of Standard Insurance that Kulongoski had opposed earlier attempts to end insurers' exemption from the unfair trade act.
In written testimony, Kulongoski said he'd changed his mind:
"The financial services meltdown in 2007 and the resultant recession, which cost many Oregon citizens their jobs, their homes, their retirements, and their futures, must be a wake-up call for public officials to provide greater consumer protection against fraudulent business practices in the financial services markets," Kulongoski wrote.
"I believe we must have more regulation, both at the state and federal levels, of the financial services industries, of which the insurance industry is a major part. Most insurance companies follow the law, but there are bad actors in every business who ruin consumers' lives and destroy businesses."
HB 3160 was part of a package of legislation released this month by Holvey and Sen. Chip Shields, D-Portland, that would bring insurers under the Unlawful Trade Practices Act.
As previously reported in The Lund Report, consumers say they have been less able to adequately challenge denied claims in Oregon as they would in Washington.