The guardianship process is long and complicated, and there aren't enough people willing to take on that role for patients
Image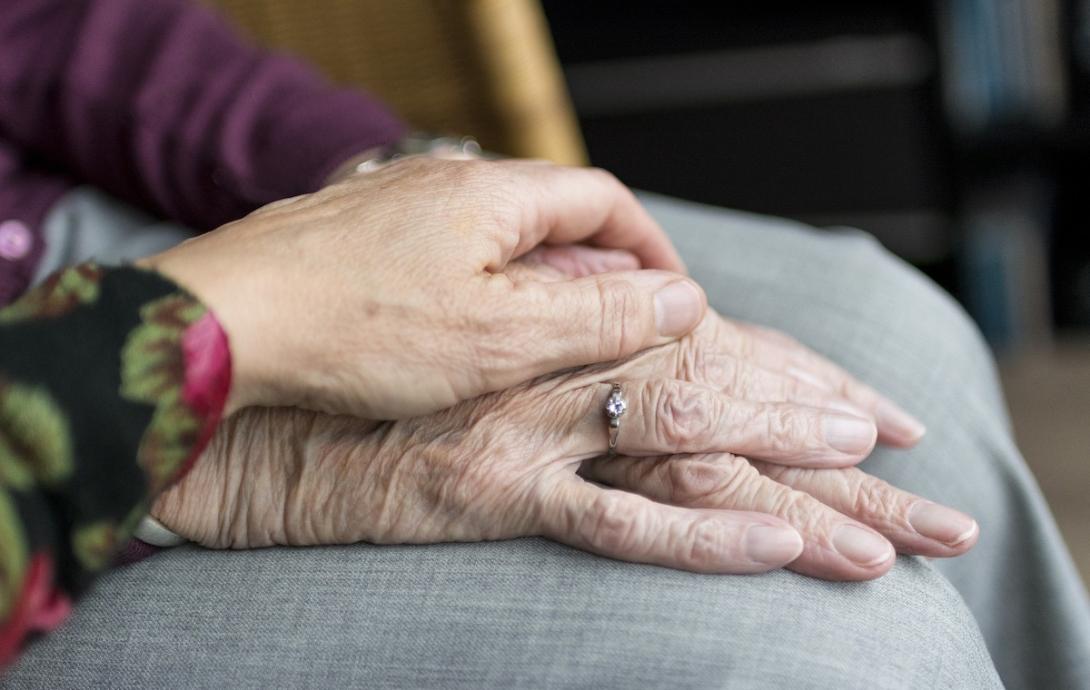 June 20, 2023
WASHINGTON – The state's already stretched hospital system is facing added strain from patients who could be discharged but are stuck waiting because they lack a state-appointed guardian.
The Washington State Hospital Association estimates that roughly 10% of the state's hospital beds are occupied by patients who have barriers to being discharged. Among them, a subset, often around 100 people, are awaiting a guardian to make a decision on where they should go next, such as a long-term care facility.
But that process is long and complicated, and there aren't enough people willing to take on the guardianship role for patients in these circumstances, who can have conditions like Alzheimer's disease, brain injuries, or severe mental health disorders. 
Appointing a guardian can often take between three to six months. It's time-consuming in part because it is highly sensitive, usurping an individual's decision-making power.
"People end up losing most, if not all, of their legal rights simply to get discharged from the hospital," Amy Spitzer, an attorney at Fox Ballard in Seattle, said during a meeting where state lawmakers discussed the issue this week. 
The Legislature is trying to come up with improvements.
"The bureaucracy takes so long to get guardianship that patients are left in an inappropriate setting," state Sen. Keith Wagoner, R-Sedro Woolley, said at a Senate Law and Justice Committee work session. 
The state Department of Social and Health Services' Aging and Long-Term Support Administration gets about 200 referrals each week for people who need to transition from hospitals to other types of settings. About 175 of those are typically resolved within the week, said Bea Rector, assistant secretary at the department. 
Rector said an "overwhelming" number of people in these situations can make decisions or express opinions on what they want, but a small number do not have that ability and need an appointed guardian. 
Spitzer, the attorney, said the number of guardianship cases her firm has taken has increased by about 30% since 2020. In the first six months of this year, she said her firm has dealt with 250 guardianship cases.
Overall in Washington, there are between 11,100 and 12,300 hospital beds available to the general public, the Washington State Hospital Association estimates.
Looking for solutions
One solution to getting people out of hospitals faster could be reinterpreting the state's surrogate decision-maker law, which dictates who can make decisions for patients who are unable to. 
In the fall of 2020, the state Department of Social and Health Services clarified that the law says patients' family members, or others who have designated powers of attorney, could only make choices about health care for people unfit to make decisions on their own. But this does not cover decisions about long-term care. 
The effect is that for many patients in these difficult situations, having a state-appointed guardian is the only option for getting discharged from the hospital, said Zosia Stanley, vice president and associate general counsel at the state hospital association.
Rector said the change in the interpretation of the law came from federal regulations surrounding Medicaid, which are out of the state's control. 
She added there are likely other reasons why there are so many patients waiting to be discharged from Washington's hospitals. The pandemic, for example, made it more difficult for people to transition directly into a nursing home from a hospital because the facilities were closed or staffing was short, she said. 
Another option that could help is to speed up the guardianship process. 
A bill introduced by Wagoner last session would allow courts to order patients to be discharged from hospitals and into the appropriate long-term care setting while they are going through the guardianship appointment process. It's an attempt to get patients who are waiting to be discharged out of the hospital sooner, he said. 
The bill did not get a committee hearing, but Wagoner said it was mostly due to time constraints.
The process outlined in the bill would remove a requirement that a patient must be an "immediate danger to themselves" before a guardian can be appointed, which Rector said can be hard to prove if someone is safe in a hospital. 
But Amy Freeman, attorney at the Washington State Long-Term Care Ombudsman program, said that standard is essential because guardianship is an "extraordinary measure" often used with the state's most vulnerable people. 
She described the bill as abandoning too many protections for people going through the process.
Freeman said the state needs to let new  spending approved in recent years take effect before lawmakers think about changing the guardianship process. 
The Legislature last year funded a pilot project for people in hospitals who are unable to make informed decisions for themselves. It allows the state to assist in assigning a guardian for Medicaid patients who meet certain criteria. 
The program serves a maximum of 60 people at a time. More than 81% of the cases that were accepted into the pilot program have already successfully been appointed a guardian, according to the department. 
Rector said the pilot program has been good for the people who qualify and who would otherwise be still in a hospital as opposed to a long-term care facility, but she said it's only a small portion of the people who need help.
Panelists at the Law and Justice committee meeting gave lawmakers other suggestions for addressing the problem, including expanding funding for the Office of Public Guardianship, which is a state-run program that offers surrogate decision-makers to low-income people, expanding training and support for family members who take on a guardian role, or increasing resources for professional guardians, who currently don't get paid more than $235 a month. 
"It is a complex problem to solve," Rector said.
---
Washington State Standard is part of States Newsroom, a network of news bureaus supported by grants and a coalition of donors as a 501c(3) public charity. Washington State Standard maintains editorial independence. Contact Editor Bill Lucia for questions:

[email protected]

. Follow Washington State Standard on Facebook and Twitter.