In Sudden Move, PeaceHealth Names New ZoomCare CEO 
After a little more than two years leading the Portland-based ZoomCare urgent care chain, Torben Nielsen has suddenly left the company and been replaced by veteran health care executive Jeffrey Fee.
Nielsen had orchestrated ZoomCare's rapid expansion in Washington and Oregon as well as into Idaho and Colorado.
ZoomCare's owner, the nonprofit PeaceHealth hospital system, announced the leadership change Wednesday.
"After two years of rapid expansion, Jeff joins ZoomCare at the perfect time to evolve the company and its business operations to ensure continued growth and success in the changing healthcare landscape," said Karl Carrier, chair of ZoomCare's board and PeaceHealth's Board of Directors in a news release.
As of Wednesday, Nielsen's Twitter and LinkedIn accounts still listed him as CEO, as did ZoomCare's own website. So, it is unclear just how carefully planned the leadership transition was.
In response to an inquiry from The Lund Report, PeaceHealth said: "Torben leaves ZoomCare after overseeing the significant growth and expansion of its on-demand virtual and retail network. We are grateful to Torben for his leadership and many contributions. A digital thought leader with a proven track record in consumer technology innovation, we wish him all the best in his next endeavor in the digital innovation space."
Nielsen did not respond to requests for comment.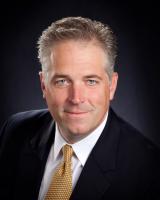 PeaceHealth's news release announcement focused on the new CEO: "The board was impressed with Jeff's robust experience leading health care systems, hospitals and health care technology startups," Carrier said. "He brings both the operational and digital health innovation expertise to optimize ZoomCare's on-demand care delivery platform."
Fee has nearly three decades of experience in health care, including about two decades leading health systems, according to his LinkedIn profile. He co-founded and served as CEO of PatientOne, a Missoula, Montana-based health care technology startup that has developed an automated care management and remote patient monitoring tool. He also led; Dignity Health's Saint Francis Memorial Hospital and St. Mary's Medical Center in San Francisco, California; and served as CEO of Providence Health & Services for western Montana. . Fee holds a bachelor's of science in accounting from David Lipscomb University and a master's in business administration from Belmont University. They are both in Nashville, Tennessee.
"Jeff's dual background in traditional health care and the digital health innovation space makes him uniquely suited to lead ZoomCare into its next chapter," said Darrin Montalvo, PeaceHealth chief financial and growth officer, in the news release. "His passion and experience in positively disrupting health care strongly align with ZoomCare's goal to reinvent health care to put people in charge of their own health. PeaceHealth continues to invest in ZoomCare's growth, with plans to expand into new markets and channels that exemplify the ZoomCare experience and further this goal," he said.
In a bid to keep on the cutting edge of health care change, PeaceHealth bought ZoomCare in December 2018 for an undisclosed sum. Under Nielsen, ZoomCare grew from 37 clinics in 2018 to 60 now, mainly in the Seattle and Portland areas -- plus the new ones in Idaho and Colorado.
From the time of the purchase, ZoomCare has doubled its staff to about 900 people. And it is aggressively testing a costly new urgent care "super center" model. These clinics are staff- and equipment-heavy in 7,000-square-foot facilities that blend elements of a hospital emergency room, primary care clinic, urgent care clinic, pharmacy, telehealth and a medical imaging department, with some specialties such as podiatry and physical therapy thrown in for good measure.
The challenge for ZoomCare is proving itself financially viable, reeling in the high volume of same-day, walk-in patients it needs to cover the clinics' substantial staffing, equipment and leasing costs.
ZoomCare doesn't publicly disclose its finances.
But ZoomCare is losing money and won't break even until perhaps late 2023, according to a Fitch Ratings review of PeaceHealth's finances last year. The review, evaluating $745 million in bond debt that PeaceHealth took out last year, said PeaceHealth was using $100 million of that money for "continued investment in its ZoomCare platform." 
ZoomCare is "likely to generate good returns in the future," although it will face increased competition, Fitch added.
You can reach Christian Wihtol at [email protected].
×
This article is for premium subscribers. If you are one, please sign in below.
You can see
two
more premium stories for free. To subscribe,
click here
. We depend on premium subscriptions to survive, and they are tax deductible.