More than half of primary and mental health providers in the state's low-income health care program appeared to be "phantoms" who didn't see anyone, OHSU researchers say.
Image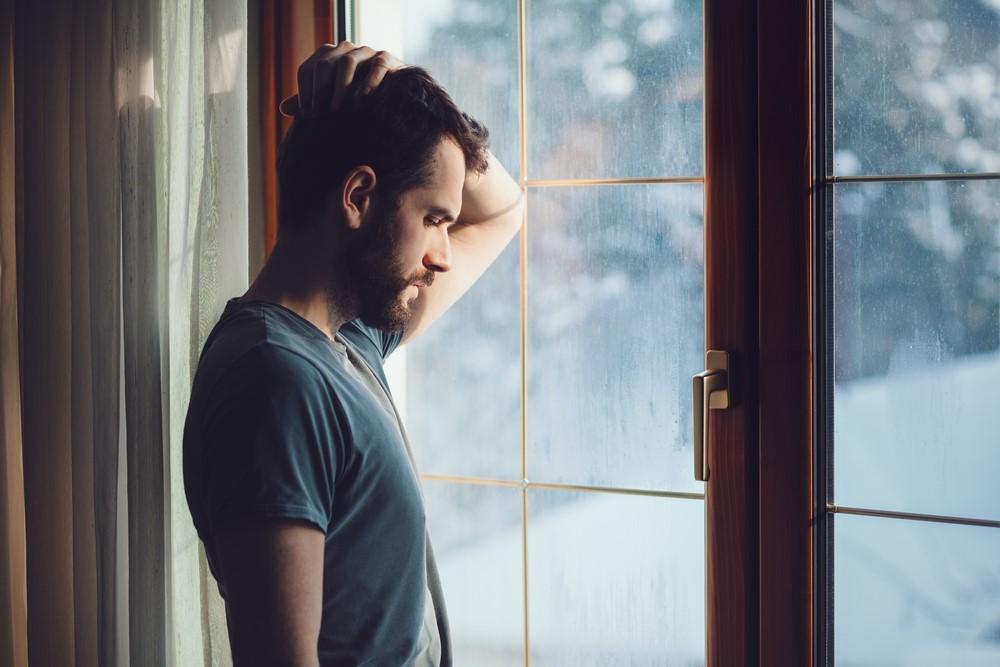 July 7, 2022
Provider listings created as search tools for the more than 1 million low-income people enrolled in the Oregon Health Plan are rife with so-called "phantom" entries of primary care and mental health providers who didn't actually see enrollees, a new study suggests.
Overall, as many as nearly six in every 10 providers listed in Oregon Health Plan directories did not see patients in the Medicaid-funded plan during that one-year period, according to an Oregon Health & Science University study published in the journal Health Affairs this week. 
The study's authors concede it has limitations — for instance, the claims data they relied on does not include some providers employed by hospitals. But overall, the researchers expressed concern that the state-mandated provider directories give the public and low-income patients a misleading picture of whether providers are available— even as they struggle to access services.
The report's findings come amid heightened demand for care, more than two years after COVID-19 delayed elective surgeries and the mental health system buckled due to burnout and understaffing.
Not only that, but under state and federal law, Medicaid programs like the Oregon Health Plan must ensure that provider networks are adequate to meet patient demand.
In the past, complaints of inadequate provider networks have been lodged against individual coordinated care organizations, the regional insurers who contract with the state to serve OHP members. For example, when Trillium Health recently sought to expand into Clackamas, Multnomah and Washington counties, state health officials cited network adequacy concerns and delayed the move until the insurer had expanded its provider list.
The study, however, suggests the problem may be more widespread.
Study Stressed Behavioral Health Implications
For the mental health system in particular, the findings demonstrate the barriers for people who need to access those services. Inaccurate directories can compound the problem of an existing system that already has too few mental health providers.
"The big takeaway is that in Oregon's Medicaid programs, it's haunted by ghost networks," said the study's lead author, Dr. Jane M. Zhu, an assistant professor of medicine in the OHSU School of Medicine, in an interview. "We know that mental health care providers are in short supply. There's low participation in Medicaid and there's low reimbursement, high turnover and high demand."
Zhu added: "We also feel that this is a provider directory and health plan issue because insurers are required to update their provider directories. And if they're rife with inaccuracies, and they don't accurately reflect who is actually seeing patients, then what good are they? What is the value of that to patients?"
Researchers compiled the first-of-its-kind study by comparing claims data from 2018 with the provider directories published by the state's 15 coordinated care organizations. Coordinated care organizations contract with the state and insure patients enrolled in the Oregon Health Plan. Each network serves patients in a designated geographic area.
The study's findings include: 
Overall, 58.2% of network directory listings were "phantom" providers who did not see Medicaid patients. That rate includes primary care and mental health providers.
67.4% of mental health prescribers, such as psychiatrists and mental health nurse practitioners, were "phantom" providers, despite being listed in directories. 
 59% of mental health nonprescribers, including therapists, counselors, clinical nurse specialists, psychologists and social workers, were "phantom" providers.
54% of primary care providers were also "phantom" practitioners.
Researchers only examined Oregon data for the report, though studies elsewhere have indicated similar problems exist in other states. 
"This issue with provider directories and provider supply is a national one," Zhu said. "It's shared across payers, across states and across settings. And so what we're finding in Oregon, it simply corroborates what we already know is going on in other places."
Coordinated Care Organizations Respond
PacificSource Health Plans and CareOregon, two entities that oversee coordinated care organizations, said the information in directories can quickly change and they use other tools like outreach and incentives to bolster access.
In a statement, Erin Fair Taylor, vice president of Medicaid for PacificSource Health Plans, said the organization has made improvements and it always look for ways to keep its information updated. PacificSource's  coordinated care organizations serve Oregon Health Plan members in Lane, Marion and Polk counties in addition to central Oregon and the Columbia Gorge.
Since 2018,  "significant improvements by all CCOs have been made to the accuracy of information included in the provider directory," Fair Taylor said in the statement. "We have also expanded the network to include many new providers who did not previously participate in OHP. "
Fair Taylor added:  "It's also worth noting that in spite of our efforts to stay on top of provider availability, providers sometimes close to new patients without notifying us, which leads to having some providers listed in the directory that are not currently open to our members. We work to address this by regular outreach to contracted providers about their current capacity, and having behavioral health care coordinators on our team help members find access to active providers."
Patients who have challenges accessing services should reach out to the coordinated care organization for help, the statement said.
In a statement, CareOregon, which provides benefits for three coordinated care organizations in Oregon, said the the study provides an incomplete picture of network adequacy. 
"We also measure things like time to get into an appointment, time to second appointment and metrics that are more indicative member experience," said Becca Thomsen, spokesperson for CareOregon, in an email.
At the same time, CareOregon said it agreed that provider directories are "an imperfect tool," regardless of whether they are managed by private insurers or Medicaid insurers.
"As the report notes, this is an issue across all insurer types," Thomsen said. "We rely on information that our providers share with us, which can quickly change. One way that we are working to address this is to include an incentive around access, meaning that providers can get a bonus based on time to first appointment, time to second appointment and frequency of ongoing engagement."
CareOregon's efforts to boost access include rate increases, grants to cover overhead costs and support for provider workforce recruitment efforts, including paying for headhunters to recruit people for rural areas with lower access, Thomsen said.
In Oregon, coordinated care organizations are required to cover the cost of out-of-network providers, and staff work with members who need help finding a provider, Thomsen said. 
In a statement, the Oregon Health Authority said the agency takes network adequacy very seriously. 
"While many factors may affect provider availability, a provider listing cannot be an empty promise," said Liz Gharst, a spokeswoman for the health authority, in an email. "We are studying the issues raised in the report. We will consider ways we can strengthen access to care for OHP members and we'll discuss these findings with CCOs."
Possible Solutions
Zhu said that Oregon should do more to ensure that the networks in the Oregon Health Plan are adequate for serving patients – and use claims data to do so.
"State regulators are using provider directories in their current form to come up with meaningful metrics around adequate networks," Zhu said. "And we know from this study, for example, that those metrics are likely to be inaccurate. One thing that health plans could do, or health plans and state regulators could do like OHA is to start using additional data sources like claims data to affirm who's actually seeing patients, who's actually in a meaningful network."
On another front, the coordinated care organizations should do more to ensure that their provider directories are accurate, Zhu said, adding that state regulators could assist them.
"This is particularly challenging because we always talk about how provider directories need to be fixed, but it is not an easy thing to do," Zhu said. "Providers move, they change affiliations, they take breaks. And so keeping up with this is a really huge administrative burden."
The burden is hard for providers and the coordinated care organizations, Zhu said. That could come with a combination of enforcement and  easing of the administrative and reporting requirements, Zhu said, adding "it's not just a simple fix."
Zhu stressed that access to care and building up the system more will take time.
"It takes a while to build up provider supplies but in the meantime, patients should at least have access to information about who's seeing patients," Zhu said.
Besides Zhu, co-authors of the study include Christina J. Charlesworth and K. John McConnell of OHSU and Daniel Polsky of Johns Hopkins University in Baltimore.
You can reach Ben Botkin at [email protected] or via Twitter @BenBotkin1.
Comments
Submitted by

Don Ross

on Thu, 07/07/2022 - 14:53
Permalink
A very, very long-standing issue. Provider directories have been notoriously inacurate my entire career, which is provider network management at five different healthplans in three different states, going back to 1996. All of the causes are described in this article, but they are getting worse due to healthcare workforce shortages.
Oregon and other states have periodically terminated providers from Medicaid participation who either did not update their demographic information and credentials, or for not billing a claim in several years. Some health plans do this, as well. How long is the right amount of time to keep a provider in the directory without any billing? What about providers who will see current, established patients or patients they have a history with, but are not accepting new Medicaid patients? The amount of cost and work associated with providers updating all payers on their current status, and the analogous work on the healthplan side to conduct outreach needed to obtain updated information is substantial; it is a difficult problem to solve.
As bad as it is, it will not improve access to services for the Medicaid population if we terminate Medicaid participation of providers who fail to regularly provide updated status and information. It will make directories more accurate, but will also illuminate how grossly inadequate the capacity is in most states. This problem is even worse in rural communities when compared to metropolitan areas and healthplans can only contract with whatever providers are working in a community. They cannot manufacture physicians and therapists to increase capacity and improve access. One improvement would be to measure network adequacy not simply by the number of providers contracted in-network, but by the number actually seeing patients, and those accepting new patients.
All parts of the system from policy makers to payers and providers must work together on ways to improve timely access to services and this includes growth in the workforce, changes to the workforce (delivery of screening and prevention performed by non-licensed professionals), and easier, more automated and standardized methods for keeping directory information current.
Submitted by

Ken Rosenberg

on Thu, 07/07/2022 - 16:54
Permalink
This is what happens when Medicaid is privatized: the insurance companies have every incentive to overpromise -- knowing that there will be very little oversight.
Submitted by

Carol Robinson

on Thu, 07/07/2022 - 23:10
Permalink
The accuracy of provider directories has been a long-known problem by every health plan and hospital system in the country. It is well-known by the feds and by state Medicaid agencies and insurance divisions. Here's the sad thing. Oregon was poised to lead the nation through legislation with the foresight to tie a common provider credentialing system to a statewide provider directory that could have been the source of truth for all of the CCOs to keep their own directories clean, plus Medicare Advantage plans, commercial plans, health systems, and so on. In fact, Oregon's visionary common credentialling legislation could have been the "hook" that would have made Oregon's long-planned statewide provider directory a hugely useful tool. You may wonder why I say "would have made". Unfortunately, the common credentialing system didn't have sufficient funding from the legislature to get off the ground and the whole plan-- provider directory included-- was shut down after years of work.
What now? Let's think again about a healthcare provider directory as a state's responsibility to its residents who need to know where to find and access care. A public utility of sorts, like our power grid. Then let's think about the accuracy of the statewide provider directory as a state's responsibility-- which would recognize the BURDEN on providers to update multiple health plans, as well as the VALUE of accurate information in a directory. It is possible to make things easier for providers to keep info updated, while also requiring them to do so. While not simple, this is absolutely a solvable problem and Oregon shouldn't give up on a statewide solution.