Steiner Hayward Wants to Let Parents Take Kids Out of OHP and onto Cover Oregon
Senate Bill 1526 would order the state to seek a federal waiver to let Oregon redirect money from coordinated care organizations to private insurance companies and help bail out Cover Oregon by allowing it to collect a commission.
Sen. Elizabeth Steiner Hayward, D-Portland, released a bill Tuesday that could allow parents who qualify for Cover Oregon subsidies to take their kids out of the Oregon Health Plan and instead buy subsidized insurance on the exchange for them.
"It's about increasing family choice," Steiner Hayward told the Senate Health Committee. The current system sets up two tiers of coverage for Oregon's working-class and lower middle-class families, with children receiving free care from the Oregon Health Plan and adults getting subsidized private insurance through Cover Oregon, often with either high premiums or high deductibles and copayments.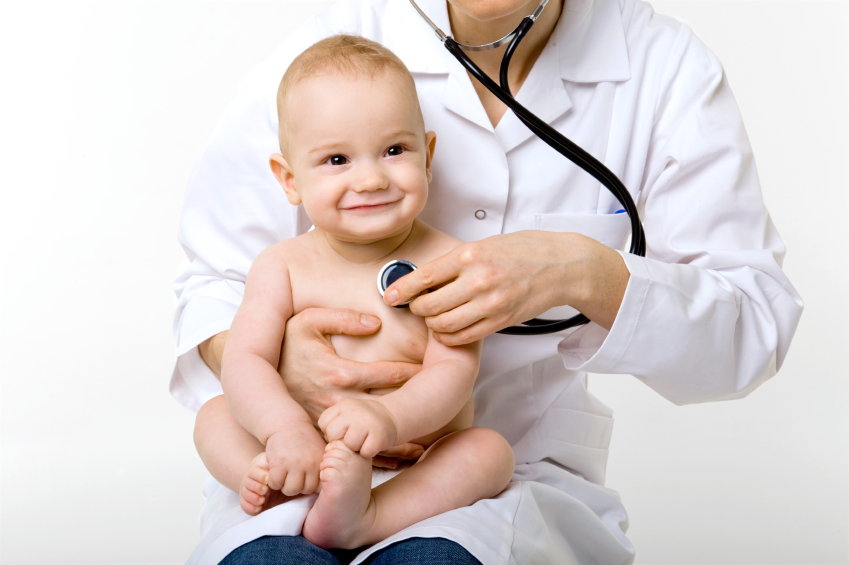 Senate Bill 1526 directs the Oregon Health Authority to ask the Obama administration and the Centers for Medicare & Medicaid Systems for a federal waiver. It would give parents the option of federally subsidized private insurance or the free health plan Oregon offers through its coordinated care organizations for their children. The funding to cover these children comes from the Children's Health Insurance Program, with a mix of federal and state dollars.
Steiner Hayward said a waiver would allow parents to put their entire family on the same private insurance plan, or, if they prefer, keep their children on the Oregon Health Plan.
But while SB 1526 is being touted as a move for consumer choice, a waiver would result in money being taken from coordinated care organizations and re-routed to private insurance companies through Cover Oregon.
The bill could be a way of bailing out the troubled health insurance exchange, since Cover Oregon would receive a commission on every private policy that consumers purchase. Cover Oregon receives nothing if consumers are enrolled in the Medicaid program, the Oregon Health Plan.
If parents opted for private insurance for their children instead of the Oregon Health Plan, it would also either cost more tax dollars or result in less coverage, since private insurance has higher administrative costs and spends more money on marketing and advertising their health plans. Private insurance also has less leverage with healthcare providers than the state and often lacks the cost controls of CCOs.
State Medicaid Director Judy Mohr Peterson told the committee that the health authority would work with CMS to get the necessary permission to offer parents subsidized private insurance. The state earlier offered a subsidized insurance plan through PacificSource for parents in the 200 to 300 percent of federal poverty line range, but that program ended last year.
Last spring, state health director Dr. Bruce Goldberg promoted the move to end the Healthy Kids Connect program and put those kids on the Oregon Health Plan, saying it would save the state $12 million while offering richer coverage.
SB 1526 is being pushed by the Children's Health Alliance, an organization of private-practice pediatricians in the Portland and Salem metro areas. Physicians typically receive higher reimbursements from private insurance than they do from the Oregon Health Plan, but only if they are able to bill per procedure and if their patients require a number of procedures. Doctors may earn more money for healthy patients if they participate in a primary care home through the Oregon Health Plan.
Deborah Rumsey, the group's executive director, spoke critically of the Oregon Health Plan and its prioritized list of services in her testimony:
"The Oregon Health Plan limits coverage for many of the common needs of children that can significantly affect the quality of life for these children, including rehabilitation for common sports injuries, common skin disorders, allergies, and behavioral struggles, to name a few," she told the committee.
However, many things limited by the Oregon Health Plan are also not covered by many private health plans. Consumers on Cover Oregon also face a dilemma of either paying a high premium for a so-called gold plan or paying a high deductible with high copayments for a so-called bronze plan. Coverage through the Oregon Health Plan is traditionally free or with minimal costs to the consumer.
"Some would choose the Oregon Health Plan and some would choose subsidized health insurance and that's great," said Doug Barber, lobbyist for the Oregon Association of Health Underwriters, a group of insurance agents. Barber said Goldberg and former Cover Oregon director Rocky King told him a year ago that they only assigned this group of children to the Oregon Health Plan as a temporary move. "The long-term plan was to give them choice."
If parents picked private health plans, insurance agents could also get a cut of the money, as well as Cover Oregon. But the biggest benefit would go to Moda Health, which dominates the Cover Oregon private marketplace, selling 75 percent of all health plans.
When asked by The Lund Report, Steiner Hayward could not provide any information on the effects that the private insurance option would have on coordinated care organizations. The legislative information system has no fiscal impact statement on the cost to state or federal coffers if the waiver is approved. It was also very unclear if many parents would choose private insurance over the Oregon Health Plan for their children.
A single mother with one child who earns between $31,000 and $47,000 would qualify for Cover Oregon under the original draft of SB 1526, while the benefit would be available to a family of four with a household income between $48,000 to $72,000. But Steiner Hayward told her legislative colleagues she wanted an amendment that would lower that threshold to all parents who qualified as adults for Cover Oregon.
The bill has no organized opposition and has the backing of the most powerful lawmakers on health policy, including the chairs of both healthcare committees and both chairs of the human services budget committee. A request for comment from Gov. John Kitzhaber was not answered by press time.
If the federal government fails to approve the waiver to allow Oregon to divert money from Medicaid, the concept would die regardless of whether legislators pass the bill.