State regulators are expected to start combing through the finances of thousands of Oregon medical practices with a goal of capping per-patient spending at 3.4%.
Image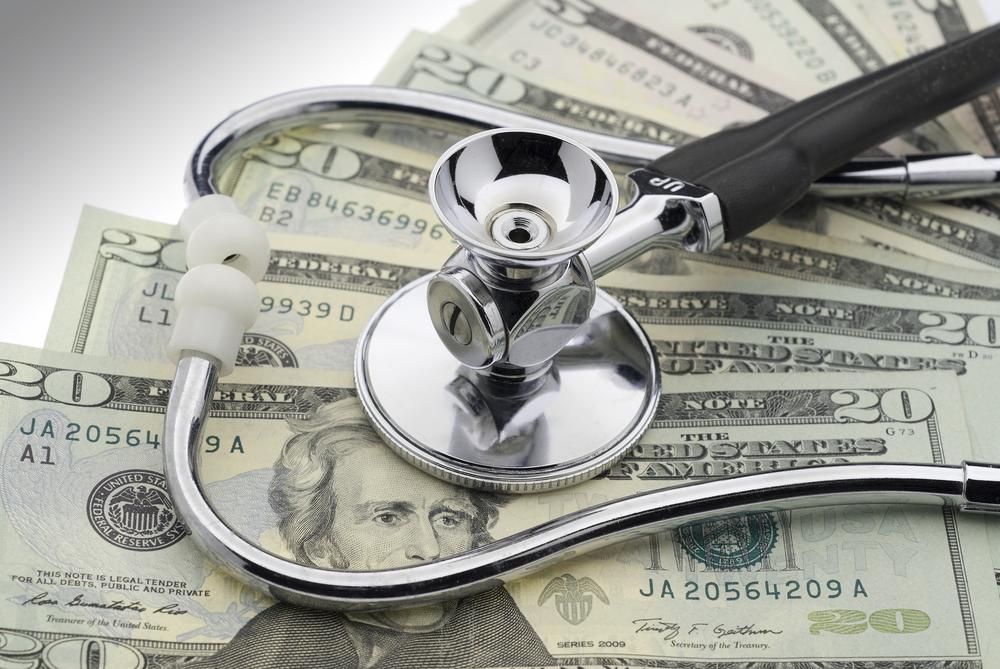 August 19, 2020
Sometime next year, several thousand Oregon medical practices are likely to face scrutiny by state regulators over their revenues and spending.
The push will be central to a statewide effort to cap the overall annual per-capita increase in health care spending at 3.4%, down sharply from the current pace of roughly double that.
The state's Sustainable Health Care Cost Growth Target Implementation Committee has been working since last fall to craft a workable plan to slow the increase in health care spending. The committee, created by the Legislature under Senate Bill 889, is meeting into the fall, and will report to lawmakers early next year with its proposed plan, including an enforcement mechanism that will need lawmaker approval.
Other states are also trying to rein in health care spending, said Jeremy Vandehey, director of health policy and analytics for the Oregon Health Authority, which is implementing SB 889.
They're picking one of two approaches: Either capping prices for individual procedures, drugs and other services, or capping the overall rate of per-patient spending increases, Vandehey said.
Oregon's choice, setting an overall rate cap, "is a more collaborative approach," involving discussion between regulators, medical providers and insurers, he said.
Vandehey said he expects legislative approval that will let the Oregon Health Authority ramp up the cost monitoring program sometime next year. But it's uncertain when exactly next year the state will launch the program, he said.
The group picked 3.4 % because it wants a target "that ensures health care costs do not outpace other economic growth, such as general inflation or wages."
Key Decisions Remain
But difficult decisions lie ahead.
The committee has decided that health care providers must keep per-patient spending increases below 3.4% unless they can offer "reasonable" explanations why their costs are higher.
But it's still unclear who will be subject to the cap and what "reasonable" means.
The committee members and Oregon Health Authority staff have not yet decided which entities will be subject to agency scrutiny and enforcement. Committee members have mentioned subjecting about 5,000 provider entities to the cap. The list would likely include all the state's hospitals and similar facilities, and all of the major practices that employ the bulk of the state's primary care providers. But the committee has not decided whether to put all large specialty clinics on the list. Nor have they set the cutoff criteria in terms of revenues, employees, or patients that would keep smaller medical practices off the list. The state might scrutinize speciality clinics and small entities anyway about their spending growth, Vandehey said.
At its August meeting, some committee members discussed the importance of examining large specialty practices in the Portland and Eugene metro areas because of their high costs.
Also, the committee has yet to define what are reasonable grounds for a practice's total per-patient health care costs to exceed the target growth rate, said Vandehey. The state will take into account factors such as the age and health of a practice's patient mix when reviewing compliance, he said.
SB889 authorized the state to begin data collection on costs, but creating an enforcement system will require further legislative action.
Health care spending covers a range of expenses, including everything from salaries and pay to practitioners, administrators and insurers to the cost of drugs, medical equipment, construction and facility maintenance. It also includes profits for hospitals, medical practices and insurers.
Health care spending is huge, both in Oregon and nationwide. For 2018, the latest year available, total health spending in Oregon was $30.7 billion, or $7,320 per capita, Vandehey said.
Critics Worry About Labor Costs
Already, some observers wonder how carefully the program will scrutinize labor costs. Doctors, hospital executives and health care insurance executives are among the highest paid professionals in the state. In a letter to the committee, Service Employees International Union Local 49, which represents thousands of workers at hospitals in Oregon and Washington, said the state must "ensure the interests of health care workers at every level of care are prioritized and protected."
SEIU represents some of the lowest-paid workers in the health care sector: janitors, cleaners, food workers and others. SEIU wrote that it fears "these essential workers will be (squeezed financially) as health systems seek to reduce costs."
Meanwhile, the Oregon Association of Hospitals and Health Systems worries that the state may not adequately staff the SB889 program.
"It will take significant new and ongoing investment at the state level and within health systems to establish proper data and analytic capabilities," Andi Easton, vice president of government affairs for the association, wrote to the committee this month.
"A program of this importance needs not only the right time but also the right support and resources to ensure its chance of success. Will the state have sufficient resources for robust implementation? If not, what is the plan? Is a poorly resourced program going to yield results," wrote Easton.
Easton did not specify how much that spending should be, and the association did not respond to a request for comment by The Lund Report.
Vandehey said the state expects to need seven to eight new employees for data analysis and enforcement. That would cost about $1 million a year.
Vandehey said the health authority is already collecting much of the data that are needed, and the program will be able to use existing OHA staff.
Depending on how it is implemented, the state's program should especially benefit the more than 2 million state residents who are on commercial health insurance plans who have seen their premiums soar in recent years, the state says.
Because they hold the purse strings, the state and the federal governments can control the rise in spending on Medicaid for low-income residents and Medicare for the elderly. In Oregon, those programs insure 1.7 million of the state's 4.2 million residents.
The main problem is that costs have soared for the 2.1 million Oregonians insured with commercial plans through their employers.
Providers such as hospitals acknowledge that they routinely charge commercial insurers about twice what they charge Medicaid or Medicare for the same procedure or type of service.
In theory, the state rate cap program should reduce the pace of increase of total spending on health care, and that should ultimately translate into slower increases in commercial health insurance premiums.
The committee had been meeting monthly until the pandemic hit. Meetings were cancelled for three months but resumed as virtual meetings in July. The next meeting is slated for Sept. 18.
Visit the committee website at: https://www.oregon.gov/oha/HPA/HP/Pages/Sustainable-Health-Care-Cost-Growth-Target.aspx
You can reach Christian Wihtol at [email protected].