J Bar J Youth Services in Bend plans to ask youths what they need and then implement program growth based on their answers.
Image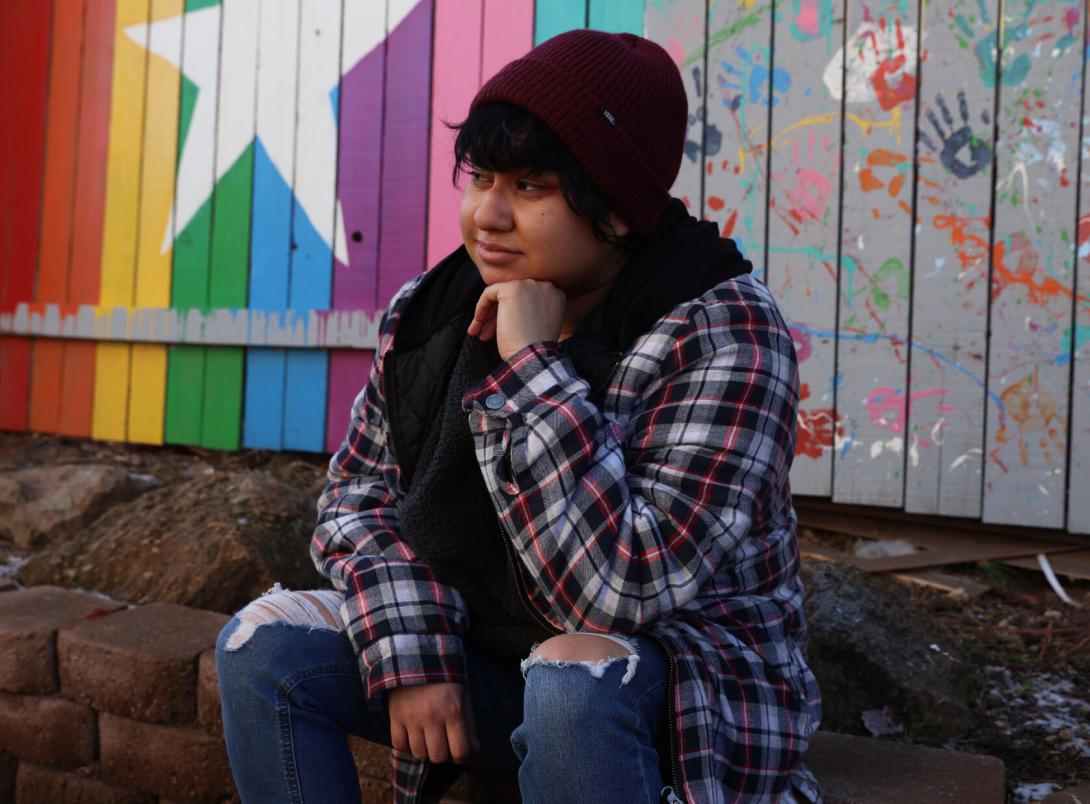 December 21, 2021
J Bar J Youth Services will spend the next several months taking a close look at the mental health needs of Central Oregon's homeless youth as part of a statewide effort to drastically scale up Oregon's behavioral health system.
The possibility for growth comes from significant investments approved by the Oregon Legislature earlier this year. Legislators approved $5 million in planning grants for agencies to identify needs in behavioral health systems across the state, plus hundreds of millions more for programs the Oregon Health Authority says will transform the state's behavioral health system.
J Bar J received a $50,000 grant to help determine where youth mental health needs are greatest. Once the planning effort is complete, the nonprofit can apply for state funds to fill identified gaps.
"We would obviously stick within our realm of homeless youth programs, but we could really grow in a big way if we see that (an additional) need is identified, and we are granted the money," Eliza Wilson, J Bar J Youth Services program director told The Bulletin.
The nonprofit will bring together youth-serving agencies and youth who've experienced homelessness and mental health struggles from across the region to identify what services are missing.
"What it does is it allows us to grow our programs the way our youth are telling us they need to be grown, and then also where the community says the need is," Wilson said. "It's really best practice when you're in a community to ask them what they need and not say, 'Oh, we know what you need.'"
The nonprofit and its advisory group have until September to identify the region's gaps. Depending on what's discovered, J Bar J could apply for a share of the $130 million available in state funds .
The planning process will be somewhat unique compared to other grant programs. A key facet will be adopting the input of youth who've experienced the challenges and paying them for the time they spend sharing their insight.
"I think that the idea of paying them for their time and putting them first — so putting their input first as the most important input — instead of creating the parameters and having an idea of what we already want and then asking for input (is new)," Wilson said. "I think really framing our direction based on what they say, I think, is really a new concept."
Planning grant funds are going to organizations across the state to conduct similar efforts for youth and adult populations alike.
At least nine organizations will focus specifically on the needs faced by Oregon's youth, according to Royce Bowlin, executive director of the Oregon Alliance, a nonprofit that advocates for improving the state's youth health and wellness resources.
Those organizations are collaborating on their planning efforts, and Bowlin hopes their collective work can help make the case for increasing the state's investment in youth housing and mental health needs.
"Funds are not just focused on youth. They're also focused on the adult population," Bowlin said. "And what we've seen historically is the adult population eclipses the kid and youth population."
According to Bowlin, the state has often dedicated more resources to housing and behavioral health services for adults than youth because adult homelessness and mental health crises tend to be highly visible. Youth in crisis, on the other hand, are often less visible.
"They tend to be more couch-surfing or doubling up or tripling up, and there's a misconception that that's safe," Bowlin said. "Oftentimes that's actually more dangerous because they're having to return for rent or what have you, having to do favors of some sort and to be taken advantage of."
Dedicating investments for youth services goes beyond helping individual youth since the biggest predictor of adult homelessness is youth homelessness, Bowlin said.
"What we say is that if you really want to end adult homelessness you need to end the pipeline, or tighten up the pipeline, which is youth," Bowlin said.