The Oregon Government Ethics Commission fined James Raussen the maximum amount for numerous violations, including a night in Las Vegas, wine tasting, a Portland Trail Blazer playoff game and lavish meals.
Image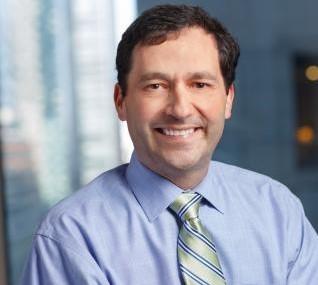 November 28, 2018
Oregon ethics officials have fined the former director of a state agency in charge of insurance benefits for educators $20,000 for numerous violations.
An investigation found that James Raussen, director of the Oregon Educators Benefit Board between December 2015 to November 2016, enjoyed fancy meals with companies doing business with the state, a night in Las Vegas, a Portland Trail Blazers playoff game, trips to wineries and an extra week of vacation at the expense of the state.
"Mr. Raussen was given the maximum penalty allowed by administrative rule," Ron Bersin, executive director of the Oregon Government Ethics Commission, told The Lund Report. "There are several violations here."
The fine was by the commission at a meeting earlier this month when Raussen did not show up to defend himself. He has 60 days to appeal. If he doesn't pay or contest the fine, it goes to the Oregon Revenue Department for collection.
Raussen is the second person this year to be fined $20,000 by the commission. In spring, former Gov. John Kitzhaber paid the $20,000 penalty he faced.
Raussen's LinkedIn profile says that he has been working as senior vice president of Navis Group in Southeast Asia since December 2017. The company specializes in bank consulting. He did not respond to a request for comment.
As the director of the benefits board, which is under the Oregon Health Authority, Raussen earned more than $126,400 a year. His responsibilities included negotiating with insurers providing medical, dental, life and other insurance coverage to nearly 150,000 educators and their dependents. He also made recommendations on coverage to the board and oversaw the agency's budget of about $800 million a year.
Oregon rules limit officials from taking gifts totaling more than $50, including for food. The investigation shows that Raussen broke that rule 16 times in 11 months, with insurers and a consulting firm treating him to a variety of meals, including some lavish ones. The Standard insurance company paid nearly $190 a person for a meal for Raussen and others at El Gaucho in Portland and spent nearly $90 a person for a meal at Oswego Grill in Wilsonville.
Providence Health & Services paid for a meal at Portland's Multnomah Athletic Club, which cost more than $100 a person, and Moda Health courted Raussen, too. That insurer treated him to a Portland Trail Blazers game in its suite at the Moda Center for an estimated cost of $157 a person and paid for a meal in Las Vegas.
The investigation also found that Raussen treated himself to a state car to go wine tasting, traveling 156 miles on one occasion, and took off 40 hours that he did not account for on his vacation time.
The board's chief operating officer at the time, Heidi Williams, was also , enjoying some of the same meals as Raussen, including in Las Vegas, and going with him on a wine tasting trip.
She was reprimanded by letter and then resigned. Raussen also resigned.
Before coming to Oregon, Raussen was a Republican lawmaker in Ohio and then a deputy comptroller for the city of Chicago. He left his job there after his boss resigned and pleaded guilty to bribery and other federal charges. Raussen was not implicated in that.
Robb Cowie, chief spokesman for Oregon Public Health, said the investigations have not prompted any changes to prevent any other ethics violations in the future.
"The situation with both these employees did not reveal any gaps in our policies," Cowie said in an email. "We expect all employees to uphold the agency's ethics policies and standards."
You can reach Lynne Terry at [email protected].