The state announced Thursday that Oregon that none of the cases involved a variant and that most of the people who were fully vaccinated experienced no symptoms.
Image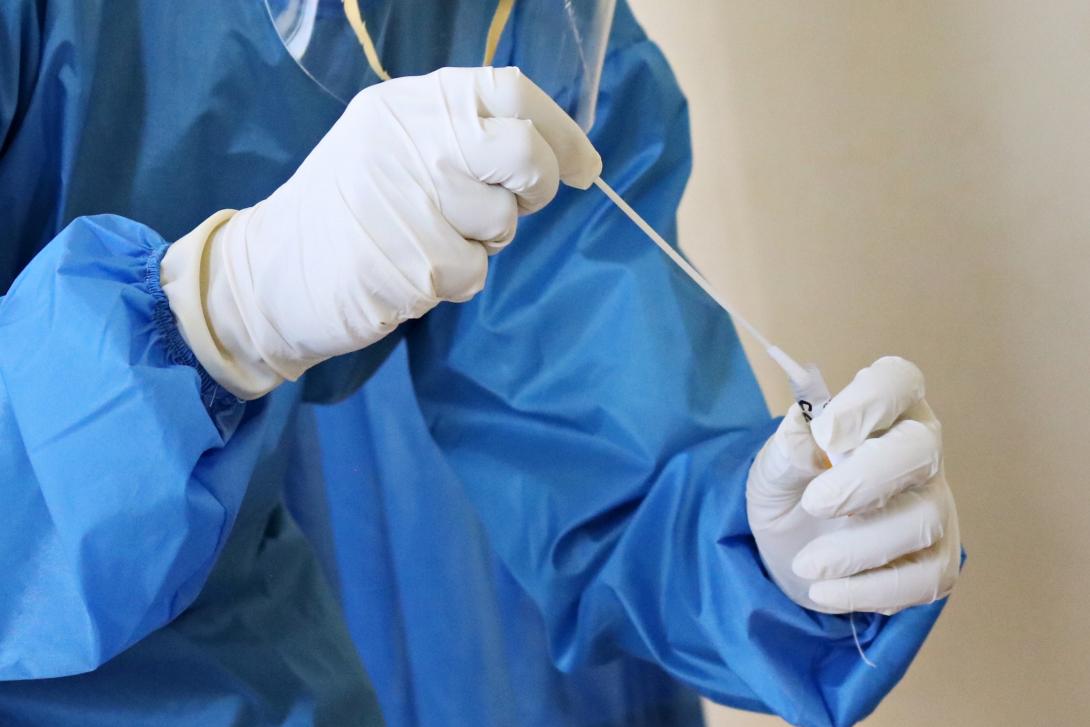 April 8, 2021
A total of 168 people in Oregon have become infected with COVID-19 after they were fully inoculated against the virus, including three who died and 11 who had to be hospitalized, the Oregon Health Authority announced Thursday.
These are among hundreds of similar cases nationwide. At the end of last month, the Washington state Department of Health reported more than 100 breakthrough cases in February and March, including eight people who had to be hospitalized. Officials said they were investigating two potential breakthrough cases in which the patients died. This week Michigan officials said that 246 fully inoculated people had become infected with COVID-19 between January to March, including three deaths. Nearly 40 breakthrough cases have been reported in Florida, according to news reports, and just over 140 cases have been identified in South Carolina as of April 5.
Breakthrough cases are illnesses that happen after the vaccine has had a chance to prime the immune system so that it's at its peak to fight the virus. Breakthrough cases happen with all vaccines. With COVID-19, full inoculation happens two weeks after the person received the second shot of the Moderna or Pfizer vaccines or after the first shot of the one-dose Johnson & Johnson vaccine.
When the vaccines were tested in clinical trials, breakthrough cases emerged but no deaths. The health authority told The Lund Report that the three people who died at least two weeks after being fully vaccinated all lived in a long-term care setting, were older than 73 and had underlying conditions. It said their deaths were not related to COVID.
Oregon state and local epidemiologists are studying these cases -- which cover the entire period that people have been vaccinated in Oregon through April 2 -- along with the Centers for Disease Control and Prevention to try to understand what causes them.
The health authority's statement did not give any details about the people who were hospitalized and said it would not reveal where the people who died lived. It also did not say which vaccines were used to inoculate those who died or were hospitalized. 
The health authority did not immediately respond to questions from The Lund Report.
The Food and Drug Administration approved the Pfizer-BioNTech vaccine for emergency use on Dec. 11; it approved Moderna's vaccine seven days later, and on Feb. 22, Johnson & Johnson's vaccine got the green light.
The statement said there were breakthrough cases in 25 counties and all of the health preparedness regions that span the state.
Region 1 had 76 cases, Region 2 had 29, Region 3 had 27, Region 5 had nine; Region 6 had four, Region 7 had 17 and Region 9 had six.
The 168 cases in Oregon represent a tiny fraction of at least 700,000 people who were fully vaccinated two weeks ago with either two shots of the Pfizer or Moderna vaccines or one shot of the Johnson & Johnson dose. The Oregon Health Authority said many of those who became infected had no symptoms and that they were tested for another reason. A total of 19 people -- 11% -- of the cases involved people who were hospitalized within 30 days of testing positive for the virus, and most were older than 65 or had underlying health conditions. Seniors and those with health problems like heart disease or diabetes are more susceptible to severe symptoms from COVID. 
The three deaths also represent a sliver of the COVID fatalities in Oregon since the start of the pandemic more than a year ago: 2,439. 
Oregon health officials repeated that the vaccines are highly effective. In the clinical trials, the Pfizer and Moderna vaccines prevented about 95% of infections while the Johnson & Johnson vaccine prevented nearly 75% in the United States. All of the vaccines have been shown to be effective against highly infectious variants. Health officials said that none of the breakthrough cases involved a variant like the one from Britain, B.1.1.7. But that may be because the variants are relatively new.
The CDC warned in January when British variant emerged in the United States that it would become the dominant strain by March. Scientists say it is 50 to 70% more infectious than many other strains and perhaps 30% more deadly. So far, health officials have only identified 20 cases in Oregon.
Cases in Oregon -- and across the country -- have been on the rise, with nearly 3,000 new cases reported in Oregon the week of Monday March 29 through Sunday April 4. That represents a 21% increase from the previous week. New COVID-19-related hospitalizations rose to 150, up from 137 last week, and deaths increased to 19, compared with 10 the week before.
Late last month, one of the nation's top epidemiologists, Michael Osterholm, of the University of Minnesota and President Joe Biden's COVID-19 transition team, told Oregon House members that the B.1.1.7 variant poses a major threat. 
"The darkest days are just coming upon us," Osterholm said in a dire warning. He said he was particularly concerned at how fast the B.1.1.7 variant was spreading among children.
To track its spread, scientists at Oregon Health & Science University, Oregon State University and the University of Oregon have been analyzing the genome of samples. That tells scientists whether the virus has mutated and lets them track variants. But the three universities only sequencing about 500 samples a week. OHSU and OSU, which have been sequencing the longest have only analyzed about 3,850 samples between February 2020 and March 2021. The public health lab also recently started performing the analysis. It's not clear how many it is handling, however. As a whole, the United States has been slow to conduct genetic analysis of coronavirus samples compared with many other states. 
These breakthrough cases are another reminder of the need for everyone -- even vaccinated people -- to continue to wear masks in public and maintain social distancing. 
You can reach Lynne Terry at l[email protected] or on Twitter @LynnePDX.