Southwest Community Health Center Focuses on Uninsured
A majority of patients at the Multnomah Village-based clinic come from southwest Portland, but patients travel from as far away as Troutdale or Woodburn to seek care
October 25, 2012 -- For seven years, the Southwest Community Health Center – nestled in the heart of southwest Portland's Multnomah Village – has served Portland's uninsured, with no restrictions on age, income or neighborhood. Forty percent of patients travel to the neighborhood from outside southwest Portland – some from as far away as Troutdale or Woodburn – but the majority of patients live in the southwest quadrant.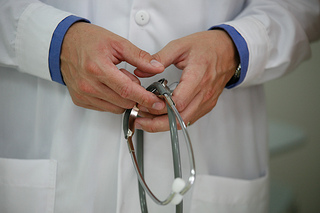 Liz Yoshihara, communications director and grant writer for the clinic, said while southwest Portland is perceived as one of the more affluent sections of Portland, the Portland metro area has pockets of poverty "nestled into existing neighborhoods."
On top of that, poverty rates in southwest Portland have climbed in recent years, said executive Samira Gobil, with nonprofits like Neighborhood House seeing an uptick in the number of food boxes requested by families in the area.
While it's unclear how much of Portland's population will still be uninsured once the Affordable Care Act takes effect, Gobil and Yoshihara estimate about seven to nine percent of people in the area will still be without insurance. Many will be undocumented immigrants.
"We see ourselves continuing to provide care to that population," Gobil said. "The need will be there, but there will be a different face of the need."
"Our population hasn't changed in the sense that they're uninsured, but over the years, when they come here, they're sicker," Yoshihara said. Thirty percent of the clinic's patients have a chronic condition, with most coming in with diabetes, asthma or hypertension.
The clinic has started offering classes to help patients manage their conditions. Staff invited 15 patients to attend a seven-month diabetes management class, and six graduated from the program after attending every month. The classes focused on lifestyle changes like healthy cooking and eating, but also on peer support.
"It was really moving to see people from different backgrounds connecting," Yoshihara said. Gobil added that several patients said they felt less isolated by their condition after attending the program.
In addition to helping patients manage those conditions, the clinic still provides acute episodic care,
women's health and urgent dental care in partnership with Medical Teams International.
"That's a huge gap," executive director Samira Gobil said of the lack of access to basic preventive dental care for low-income or uninsured people.
Gobil and Yoshihara are part of a tiny paid clinic staff – which supports a network of somewhere between 150 and 160 volunteers, 92 of whom are physicians, most from Oregon Health & Science University's Family Medicine Department or from Legacy Family Medicine.
The clinic also engages medical students from OHSU as high-level medical assistants, for which they are given elective credit.
"For a lot of them, it's an eye opener," Gobil said, not just because for many students it is their first time working with uninsured or underserved populations, but because the clinic serves such a diverse group, including immigrants and refugees from all over the world.
Image for this story by Alex Proimos (CC BY 2.0) via Flickr.