Image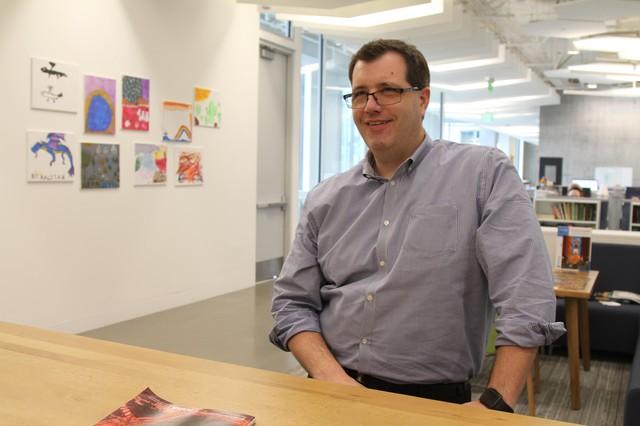 February 5, 2020
Efforts to detect early cancers are proving successful at the Oregon Health & Science University's Knight Cancer Institute.
New research suggests they may sit in the body for as long as a decade before becoming life-threatening.
Colon cancer is one of the best understood cancers. Doctors can use a camera to see everything from a tiny collection of aberrant cells to a precancerous polyp, which gives them a good understanding of how the cancer develops.
The same can't be said for most other cancers. You can't put a camera in the brain or liver to see how a tumor is growing.
So what 1,300 researchers from 37 different countries have been doing for several years is sequencing the genomes of thousands of different cancer tumors.
OHSU professor of medicine Dr. Paul Spellman said the work has given them a kind of road map for how cancers grow.
"What we've got now is a pretty good map of tumor evolution for 20 different tumor types," Spellman said. "And before this we had a pretty good tumor map for one tumor type. I think it's astonishingly awesome."
The work, published in the journal Nature, suggests there's a long window of time when doctors could find many cancers.
The next step is to develop tests so those cancers can be detected early and treated before becoming life-threatening.
The international team of scientists say errors in DNA that trigger the start of these cancers can arise a decade before tumors appear.
"Our new data show that the timing can be similar in cancers without detectable pre-malignant conditions, such as ovarian cancer, raising hope that the tumors also can be identified in precancerous stages," said Spellman. "The challenge that remains is developing tests for these early signatures of cancer that are reliable enough to use as screening tests."
Across cancer types, the team found that half of early mutations driving cancer arise in just nine genes. Many more genes develop mutations later. Scientists think that suggests there is a small set of genes that are common drivers of early cancer development.
"This is a big step forward towards cancer early detecting and prevention," said Sadik Esener, the director of the Cancer Early Detection Advanced Research Center at the OHSU Knight Cancer Institute.
"The results in this study point to the possibility and importance of detecting the disease at its pre-malignant stage."
The Knight Cancer Institute was just one of many international teams working on this issue. Other teams include The Francis Crick Institute, University of Oxford, The European Bioinformatics Institute, the Wellcome Sanger Institute and the BROAD Institute.