Link Access Center is the first of its kind in the area and will offer a connection to mental health and recovery resources.
Image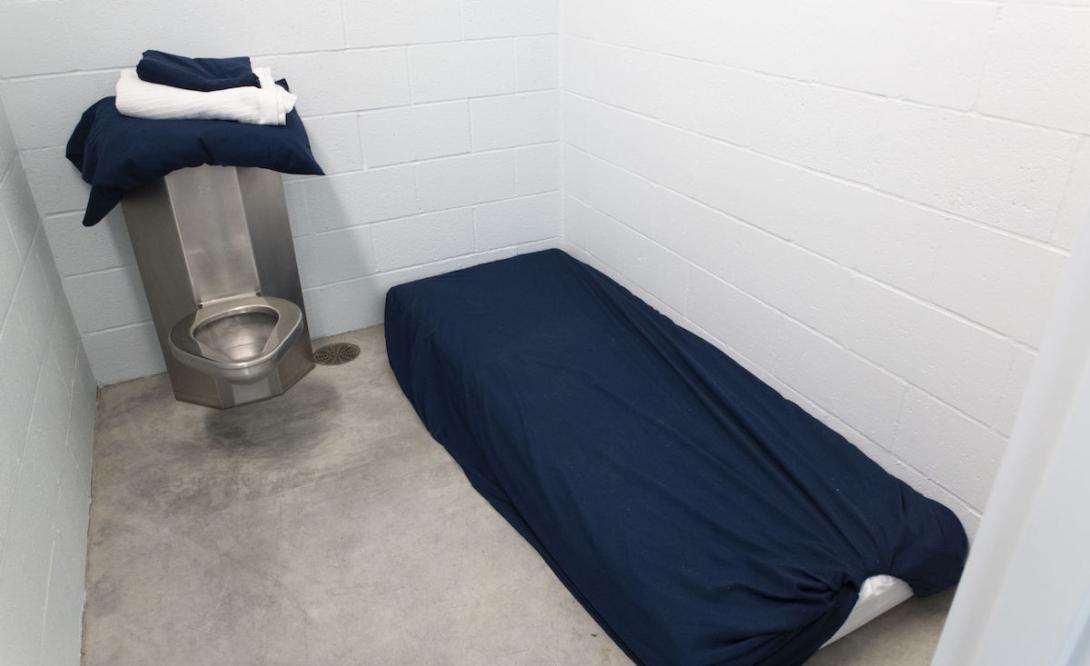 October 21, 2021
Klamath Basin Behavioral Health has opened a new center in Klamath Falls where people struggling with mental health and addiction can find help, access resources and support.
Called the Link Access Center, it is located at 1501 Foster Avenue, not far from the Gospel Mission.
Part of the building is set aside as a 24/7 sobering center — the first of its kind in Klamath County — where individuals who are too intoxicated to take care of themselves can voluntarily check themselves in, sober up, take a shower, wash their clothes, and access long term resources if they choose.
The center is open for walk-ins between 6 a.m. and 6 p.m. every day and is staffed by mental health professionals. The sobering center will operate every day, and some say it is a key solution to a longtime community problem.
"There was concern from the community that many individuals were being taken to jail just for sobering and some were ending up in the emergency room that didn't need to be there," said Amy Boivin director of clinical services at KBBH. "And some were being very public on the streets, having issues, that people were noticing."
In order to address those community concerns, the center was open to address behavioral health, with an emphasis on the sobering center to alleviate some of the issues associated with public intoxication.
The center first opened in early September. But the project, which is a collaboration between KBBH and Sky Lakes Medical Center, has been in the works for at least 15 years. It was funded with $1.5 million to build and operate, money that was provided by organizations that include the Klamath Tribes, Sky Lakes, the city of Klamath Falls, KBBH and others.
The center is designed to remove barriers that sometime prevent people from engaging in local behavioral health services. And in addition to assistance with addiction and mental health, the center will help people get enrolled in a healthcare plan, get a state-issued ID, a cell phone, help finding housing and employment, among other things.
The Klamath Tribes offer staffing and operation support in order to ensure culturally responsive practices for members of the Tribal community who come to the Link Access Center for support.
Filling a need in the community
Since it opened, the center has helped alleviate some of the pressures on Sky Lakes and local law enforcement, who are forced to divert resources and time to respond to and take care of people who are intoxicated, but not necessarily in serious medical danger or committing a crime.
Jack Daniel, a lieutenant with the Klamath Falls Police Department, said "KFPD responds to hundreds of incidents where persons are too intoxicated to care for themselves or others in which case the only available option is a detox hold."
Taking intoxicated people to jail to sober up is not only a suck on resources, but has become increasingly difficult due to the restrictions on space due to the COVID-19 pandemic. At the moment, only serious and violent offenders are kept in jail.
At Sky Lakes, law enforcement routinely brings intoxicated people to the hospital emergency room for sobering and medical examination, taking up valuable resources — especially given the extra strain on the medical center due to the pandemic — according to Tom Hottman, public information officer at Sky Lakes.
Hottman said the new center, with a current capacity to safely handle five intoxicated adults at a time, is a better response to the situation.
"This really is an outstanding community solution to a community problem," Hottman said.
Rob Reynolds, a lieutenant at the Klamath Falls Police Department, said KFPD has been taking intoxicated people to the Link Access Center since it opened.
Reynolds said the center is a good place to bring someone who is intoxicated when they don't fit the criteria to be lodged in the jail, are not committing a crime, are not in need of medical intervention, or must be removed from an interpersonal conflict.
"It gives us the authority to take them into protective custody if they are unable to take care of themselves," Reynolds said. "It's a tool for us ... it's a tool we can offer them as a resource."
People caught driving under the influence are brought to the center as well, Reynolds said. Typically those individuals are booked at the jail, cited and then either taken home or released to the sobering center for detox.
In the future, KFPD hopes to secure and maintain an Intoxilyzer machine, used to determine blood alcohol level, which would streamline the booking process and eliminate the need to take people to jail for drunk driving altogether.
The Link Access Center also provides more appropriate mental health resources aimed at breaking the cycle of addiction and mental health struggles by "providing counseling services in addition to medical oversight and a secure eye on it," Hottman said.
Putting resources into the new center, Hottman said, is getting the "biggest bang for your buck" due to the potential to break the negative spiral and cycle of mental illness, addiction and crime that plague too many in the community.
"This is a big deal in more ways than just taking care of people who are publicly intoxicated," Hottman added. "It is better to do it the right, thoughtful way instead of setting aside resources."
A life raft for those who need it
Anthony Anghinetti, Link Access Center team lead, along with his colleagues Bridie Vickery, intensive adult services program manager, and Keith Thomas, intensive adult residential program manager, work to provide services to those in need.
Anghinetti recalled one of the center's first visitors, an individual who suffered from drug addiction, mental health issues, and who lived outside in a foxhole.
The person's case was severe, but Anghinetti said since he was able to access services at the center, he is now a few days clean and staying at the Gospel Mission — a major step forward considering how he had been living his life.
This kind of story — of a man making incremental yet positive steps toward recovery — is testament to why long term assistance is more effective than other means of dealing with these kinds of issues, he said.
Amy Boivin, director of clinical services at KBBH, said the sobering facility is currently only for those who struggle with alcohol, but it will soon expand to accommodate those struggling with addiction to other drugs. She said the point of the center, aside from helping free up time and resources elsewhere, is to be a hub where people feel comfortable seeking long term help in overcoming mental illness and addiction.
The increasing demand, Boivin said, was part of what prompted the new center to extend more services and provide more access to different types of assistance.
"The amount of foot traffic here on a daily basis is pretty amazing, and I think the pandemic has got more people struggling to maintain housing, and struggling with mental health overall," Boivin said. "The ripple effects are certainly happening out there."
Boivin said the pandemic has also caused people to look differently at mental health issues, as it has caused many to experience things like anxiety and depression, and in the process, has helped destigmatize mental health struggles.
"The pandemic has resulted in us recognizing mental health concerns that we never really saw before," Boivin said.
Now, instead of viewing mental health conditions and substance abuse as "a weakness or a lack of moral character," she added, it is increasingly viewed as something that requires treatment.
Anghinetti said the center works closely with the Gospel Mission, which helps people get on their feet, but requires them to be clean and sober.
"We've been fostering a relationship with the Mission next door and it has been really helpful," Anghinetti said.
Other partnerships are in the works. Come winter, Thrive Church at 235 South Laguna Street, will set aside some beds in its warming shelter for individuals to stay once they have sobered up at the Link Access Center.
Anghinetti pointed out the center's peer support program is staffed by individuals who have gone through some of the same struggles as many of the clients who come to the center.
"These are individuals who have been down that road, they have recovered, and they want to give back to people who might fall victim to the same thing as themselves," he said. "So, they (the clients) are able to come in, have a substance use assessment done, and a treatment plan is put into place. And that's really that wraparound service package we try to bring."
Reporter Joe Siess can be reached at (541) 885-4481 or [email protected]. Follow him on Twitter @jomsiess.