The Lund Report, now in its 11th year, was asked by Willamette Week to take part in its esteemed Give!Guide which includes nonprofits the news outlet deems are making a valuable contribution.
Image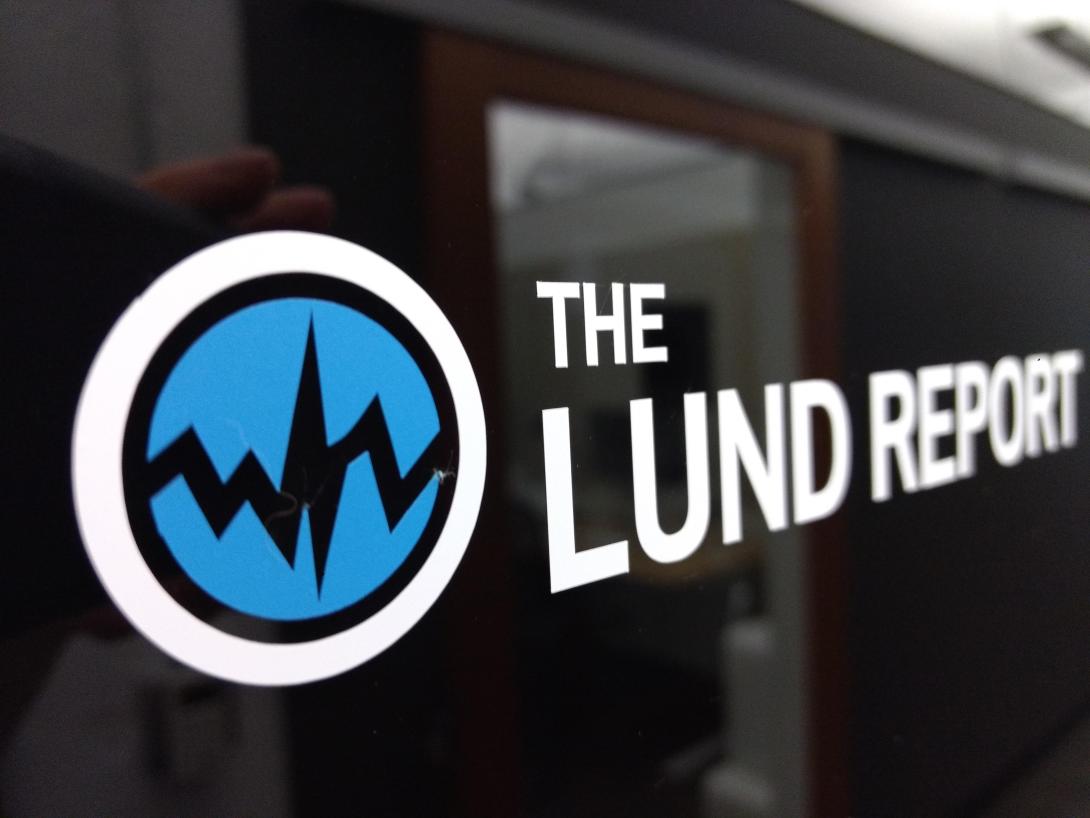 November 17, 2020
The Lund Report was created more than a decade ago by an unpaid volunteer who was passionate about making the health care industry more transparent.
Today, it's run by a full-time staff of two experienced journalists and two veteran contributors. Its online stories have an impact, reaching about 35,000 people every month.
The Willamette Week noticed: This year The Lund Report was invited, for the first time, to join Give!Guide, an esteemed end-of-year fundraiser that includes nonprofits the new outlet deems are making a contribution to the community. 
The year-end giving guide makes it easy for Oregonians to give back to the community by clicking here.
This year The Lund Report's work of covering health care and the health care industry in Oregon has been needed more than ever. Amid a COVID-19 pandemic, wildfires and a slammed economy, 2020 has pummeled Oregon's health care system by bludgeoning finances, sickening many and stretching the health care workforce.
"We have to investigate and communicate so that policy makers, legislators, lobbyists and consumers will make better decisions on behalf of all Oregonians when it comes to health care," said Diane Lund, The Lund Report's founder. 
Lund had reported  on health care in Oregon for 40 years before starting The Lund Report in 2009. She was 70 years old, a time when most people are retired. But she felt strongly that Oregon needed a  news source dedicated to the truth about what goes on inside the health care industry. 
In the early years, there was no paid staff. Lund served the digital news publication as a volunteer editor, relying on two freelance writers. 
"My goal with The Lund Report was to offer news to all people who cared to learn more about the health care industry, how it works and how they make the difference," Lund said. "I wanted to write stories so that people could understand the inner workings of Oregon's health care without having to be a health care guru."
Lund is now retired but serves as chair of The Lund Report's board of directors.
The news outlet continues to break new ground, week after week. It recently published a comprehensive story about the COVID-19 vaccine, revealed the breakdown in a push to fix Oregon's behavioral health system and has released stories that reveal why health care costs are so high. 
"People should care about these stories because taxpayer dollars are always at stake. No one else is watchdogging this but us," said Lynne Terry, The Lund Report's editor-in-chief. "We've learned this year that health care is such an important piece of the economy and everyone's lives, so everyone should be educated."
Toni Tringolo, the Willamette Week's Give!Guide executive director, said nonprofits like The Lund Report are exactly why she runs the Give!Guide campaign.  
"It is crucial to know that so many of the nonprofits included in Give!Guide are small ones, or what I like to call micro nonprofits where they only have two  or three  staff members, but they're making a vast amount of change," Tringolo said. "So, for those smaller organizations, the Give!Guide is a huge way to get on people's radar so they know The Lund Report exists, the work they are doing, the impact they're making in the community and for donors to be a part of that change making." 
This year small nonprofits are facing tighter budgets than ever. Needs in the community have spiked, and expenses have often gone up without revenue pouring in. 
"It's really hard for small organizations to get the same amount of exposure as a big one, for example, Oregon Food Bank. That's why we bring them to Give!Guide – we want to give these small nonprofits the same exposure as a large organization and really elevate their profile," Tringolo said. 
The Lund Report is the only independent news site in Oregon that covers the health care industry. Articles dive deep and try to give a fair, balanced picture of what's going on behind the news releases.
The Lund Report has a goal of raising $10,000 to hire one more reporter and expand its reach  into Washington state. Readers can help support this mission by donating here.
Give!Guide guarantees that everyone who gives to a nonprofit will get a prize in return. All donors receive a Portland coupon book, but on specific Give Big Days, donors will be entered into raffles to win prizes such as a Columbia River Gorge Getaway vacation at the Skamania Lodge or a Trek Marlin 5 bike.
"We really value our donors," Lund said. "By donating, our readers show us they value what we do. It allows us to grow and continue to expand into Washington state."
All donations are tax deductible. The Lund Report's federal tax ID is 26-3019179.
You can reach Brooklyn Popp at [email protected].