April 22, 2013 — The Senate voted 17-11 on Monday to pass a less restrictive version of a teenage tanning salon ban than the one that passed the House overwhelmingly, prohibiting the practice for children under 17 without a doctor's note.
April 23, 2013
April 22, 2013 — The Senate voted 17-11 on Monday to pass a less restrictive version of a teenage tanning salon ban than the one that passed the House overwhelmingly, prohibiting the practice for children under 17 without a doctor's note.
The House set the age at 18, meaning an agreement will have to be worked out between the two chambers before it reaches the governor's desk. Rep. Mitch Greenlick, D-Portland, has indicated he does not support the Senate version and will ask for a conference committee to reach an agreement.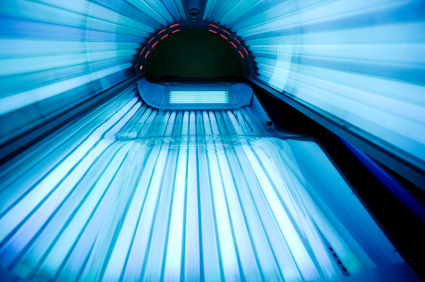 Sen. Laurie Monnes Anderson, D-Gresham, was cautiously optimistic that the greater threshold could be approved.
"I really do want the 18-year-old law, but we don't want to lose the votes," Monnes Anderson told The Lund Report after the vote.
Oregon has the highest death rate among women with melanoma in the United States and fourth-highest for both sexes. People who have been exposed to ultraviolet radiation from indoor tanning beds are 50 percent more likely to develop skin cancer than those who haven't been, according to the Centers for Disease Control and Prevention. The risk of catching melanoma is 75 percent higher for those who start tanning before they're 35.
Dr. Brian Druker, the director of the Knight Cancer Institute at the Oregon Health & Science University, wrote in an email to The Lund Report that while 13 percent of high school students use tanning beds, that number ramps up at each grade level, to include 32 percent of twelfth grade girls. Forty percent of white girls 16 to 18 go tanning.
Monnes Anderson told her colleagues that one of Druker's melanoma patients died just days before an earlier vote of the Senate Health Committee. She got hooked on tanning as a teenager, found melanoma on her skin at 33 and died at 40.
House Bill 2896 was amended in the Senate Health Committee because Sen. Chip Shields, D-Portland, was opposed to making tanning beds illegal for teenagers and would only accept a compromise measure.
"The literature wasn't completely persuasive to me," Shields told The Lund Report.
He said he was concerned on the impact on small businesses and didn't believe the studies unequivocally showed that tanning was any more harmful for teenagers than adults.
But to Shields' Democratic colleagues, the bar for tanning should be no lower than another cancer-causing agent: cigarettes, which are illegal for kids under 18. Druker also expressed his disappointment to The Lund Report:
"The amendment removes the demographic that most needs protection. As a state, if we recognize the importance of protecting a 16 year old from this cancer causing activity, we should protect 17 year olds from those same risks," Druker wrote. "The bill now allows the heaviest tanning users under the age of 18 to continue to subject themselves to UV radiation. I believe there is no compromise position when it comes to cancer prevention in children."
Both Sen. Elizabeth Steiner-Hayward, D-Portland and Sen. Floyd Prozanski, D-Eugene, criticized the Shields amendment on the Senate floor.
"It doesn't seem appropriate to leave a gaping hole here for 17-year-olds who are going to tan," Prozanski said. "I will be supporting the bill, but I do think we should be looking at the hole."
Steiner Hayward told the Senate that the amendment would lift the protection from the age group that is most likely to pick up the dangerous habit and continue it into adulthood. She said 17-year-olds are twice as likely as 16-year-olds to go tanning, but numbers are not significantly higher for college-age women.
"They get their start when they are 17," she said — the time for senior portraits and prom.
California and Vermont already ban tanning salons for people under 18, while New York allows tanning for those 17 and over.
Senate Minority Leader Ted Ferrioli, R-John Day, called the Republicans together on the Senate floor before the vote, which helped assure their opposition, as even Sen. Jeff Kruse, R-Roseburg, who sponsored the bill and supported it in the Health Committee, voted against it.
The other Republican sponsor, Sen. Chuck Thomsen of Hood River, remained supportive of the tanning ban as did Sen. Bill Hansell, R-Pendleton.
Sen. Tim Knopp, R-Bend, who sits on the Senate Health Committee, gave voice to the Republicans' opposition, saying banning "well-regulated" tanning businesses from serving teenagers would only force the practice underground into people's homes where the state has no oversight.
"Kids aren't able to buy cigarettes, but they still find a way to get them," Knopp said.
Steiner Hayward disputed how well-regulated the business was, citing Oregon Health Authority figures that 50 percent of tanning salons were found upon inspection to violate the number of hours clients can tan or properly set the level of exposure by skin type.
She said current law — which requires a one-time parental note for minors — also doesn't require tanning salons to either ask a client's age or prove they are 18.