Senate Health Committee Passes Breast Cancer and Heart Defect Screenings
A third screening bill requiring screening for rare genetic disorders was redirected for study to the Public Health Division of the Oregon Health Authority
February 15, 2013 — The Senate Health Committee took up a trio of bills yesterday that would lead to more screening for devastating illnesses, including birth defects and cancer.
The committee unanimously passed a bill that would require pulse oximetry screening for newborns as well as a second bill asking that money be spent on breast and cervical cancer screenings for women without insurance.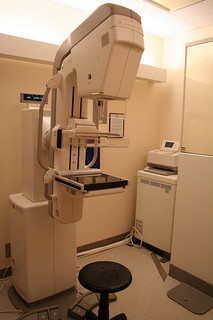 A third bill that would have mandated that the state test all newborns for rare lysosomal storage disorders failed the committee when it was learned it carried a $1.5 million price tag to buy the necessary equipment and implement the testing regimen.
Instead, Sen. Laurie Monnes Anderson, D-Gresham asked that Senate Bill 284 be amended to direct the Oregon Public Health Lab and Oregon Health & Science University to study a way to implement the screenings in a manner that would be most effective.
"I don't want this bill to go to Ways & Means and die. I want to be proactive," Monnes Anderson said. She added that she hoped postponing the bill for up to two years might get buy-in from public health officials and Oregon healthcare providers.
The decision followed the heartbreaking testimony from David and Tammy Wilson of Dayton, parents to Marshall and Michael, both of whom suffered from Krabbe Disease, a rare genetic disorder of the nervous system. But while 2-year-old Michael was running around the committee room, 3-year-old Marshall was bound to his stroller and on oxygen.
His mother said he first showed signs of the illness when he was about 1 year old, just as he was beginning to walk. "I have seen my son regress back to a vegetative state and lose all his milestones. My son is blind and deaf," Tammy Wilson said. Most babies with Krabbe Disease never reach their second birthday.
She said if the disorder had been discovered in Marshall earlier, he could have had a bone marrow transplant — like his brother Michael, who was screened after Marshall came down with Krabbe's Disease.
The other birth defect bill, SB 172 passed easily requiring only that healthcare facilities perform a pulse oximetry test on all newborns to check for congenital heart disease, something that affects a few hundred Oregon babies annually.
That test takes only seconds and can be done with equipment that most facilities already have and use several times a day. The bill is being sponsored by Sen. Alan Bates, D-Medford, an osteopathic physician who was surprised that all hospitals don't already cover this simple procedure.
The cost to the state of SB 172 was negligible so it was able to proceed to the Senate floor for a full vote next week.
SB 362, which asks that an unspecified amount be spent from the general fund to draw federal matching dollars for breast and cervical cancer screenings will first need to pass through the Joint Ways & Means Subcommittee on Health and Human Services.
Oregon has 77,000 women who qualify for the Oregon Breast & Cervical Cancer screening program, but the program can only afford to help 5,200 women every year.
That's because the state allocates no public matching funds for the program, which can draw $3 in federal funding from the Centers of Disease Control and Prevention for every $1 in local funds. All local matching funds to this point have been charity dollars from Susan G. Komen for the Cure.
Sen. Elizabeth Steiner-Hayward, D-Beaverton, said even after the Affordable Care Act takes effect next year, 26,000 women will still be eligible for the program. "It's very clear it will be necessary after January 1st of 2014," she said.
Dr. Bruce Gutelius of the Oregon Health Authority said that rate of new breast cancer cases among Oregon women is in the top five nationwide, and he said 20 percent of women have not had a pap test in the past three years as recommended. He said if women are caught with breast cancer in Stage 1, they have a 99 percent chance of surviving five years, but that rate drops to just 23 percent if they are in Stage 4.
"I've always been a supporter of preventive measures and after my last year, I'm an even greater supporter," said Sen. Jeff Kruse, R-Roseburg, who had his prostate removed because of cancer.
The bill has broad bipartisan support, with 14 sponsors in the Senate and 35 in the House.
Image for this story by Kristie Wells (CC BY NC-SA 2.0) via Flickr.