Senate Gives Unanimous Blessing to Expanding Nurse Practitioners' Dispensation
The bill was pushed by Portland clinic chain ZoomCare, which drew criticism on the Senate floor from Sen. Alan Bates
February 8, 2013 -- The Senate passed Senate Bill 8 by a unanimous vote yesterday, sending to the House a measure that would expand nurse practitioners' power to dispense medication to urban areas.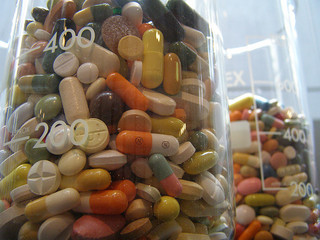 The bill is supported by the Oregon Nurses Association and was pushed on behalf of ZoomCare, a chain of clinics in Portland and Salem which makes extensive use of nurse practitioners and physician's assistants to lower healthcare costs.
Sen. Alan Bates, D-Medford, supported the bill despite serious objections to ZoomCare, including its practice of not accepting Medicare or Medicaid patients, and concerns about how patients can reach out to medical providers after hours.
ZoomCare clinics are open 7 days a week, generally 10 a.m. to 8 p.m. weekdays, with shorter hours on weekends.
"I'm still very upset with ZoomCare," said Bates, a practicing medical doctor. "I will vote for this bill, but the people who brought it forward, I still have problems with."
Senate Bill 8 was the very first bill to pass out of the Senate this session after being unanimously approved by the Health Care Committee on Monday, and will now proceeds to the House.
Sen. Laurie Monnes Anderson, D-Gresham, introduced the bill on the Senate floor, noting that nurse practitioners had long dispensed medicine in rural areas without any trouble.
"It provides better access for patients, particularly those with transportation issues or who are seen after normal business hours," said Monnes Anderson, a retired nurse. She said the Board of Nursing and the Board of Pharmacy will continue to oversee the dispensing of medication by nurse practitioners.
Under the legislation, the urban areas where the restrictions would be lifted include Corvallis and Bend as well as Portland. ZoomCare representatives argued that the update in the law just reflected the modern changes in medicine.
The bill had been opposed by the Oregon State Pharmacy Association and follows another bill pushed by ZoomCare passed in 2012 that expanded dispensing powers to physician's assistants. ZoomCare dispenses and sells a number of medications from its clinics, avoiding the need for a trip to the local pharmacy.
Image for this story by Erich Ferdinand (CC BY 2.0) via Flickr.