Sen. Monnes Anderson Creates Work Group to Require Evidence-Based Medicine
The proposal by health economist Larry Kirsch would move to improve health outcomes and possibly lower costs by making insurance companies adhere to guidelines set by a state health commission
February 18, 2013 — Oregon took a novel step toward improving healthcare while cutting costs last week with the creation of a work group to hash out a measure that would restrict health insurance companies from covering procedures that a state commission finds are not medically necessary or not best practices.
"Most people really don't understand that depending on where you live… medicine will be practiced one way or another way," said Larry Kirsch, a Portland health economist at IMR Health Economics. "Fifty percent of physicians don't adopt validated guidelines."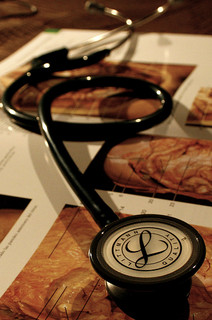 Senate Bill 122 would give the state Health Evidence Review Commission the power to issue guidance which would limit or prohibit insurance items, service and medical technologies.
After a heated debate at the Senate Health Committee hearing last week, Chairwoman Sen. Laurie Monnes Anderson, D-Gresham called for the work group to include Lou Savage, the state's insurance commissioner, and opponents of the current bill along with Sen. Jeff Kruse, R-Roseburg and Sen. Chip Shields, D-Portland, a co-sponsor.
The Health Evidence Review Commission ranks healthcare conditions and treatment pairs in order of clinical effectiveness and cost-effectiveness. It was only established in 2012, but it built on reforms to the state Medicaid system in the 1990s, which created a prioritized list of treatments that the Oregon Health Plan covers for low-income Oregonians.
The new measure would expand the scope of the commission from making decisions for poor patients to those with private health insurance. Kirsch said Oregon would be the first state to take this step.
"Oregon is the leader in evidence-based medicine," said Amy Johnson, a Portland attorney who served as the Texas public insurance counsel in the early 1990s. "If someone is getting care that's not supported by evidence, then we're all paying for it."
Kirsch used an example from published medical literature about evidence-based medical guidelines for clearing the blockage of a coronary artery. Medical management with drugs and other items was not only more effective than percutaneous coronary intervention but was also cheaper, both in upfront costs and over time.
But while several people spoke in support of Senate Bill 122, it quickly ran into a buzz saw of opposition from a collection of special interest groups, and from insurance companies to the pharmaceutical industry to the manufacturers of medical equipment at a public hearing before the Senate Health Committee.
"Senate Bill 122 as written is not the gold standard for evidence-based treatment," said John C. Powell, a lobbyist for Regence BlueCross BlueShield. "We employ staff with advanced degrees who examine medical policy."
Jim Gardner, a lobbyist for PhRMA went as far as saying the bill violated the Affordable Care Act since it could discourage coverage based on age or the chance of recovery — a claim that Kirsch called "a red herring."
"This isn't discriminatory," he said.
The bill as written would give unlimited scope to the Health Evidence Review Commission to limit medical practices, but Kirsch said he only intended for the state to conduct a pilot project that would restrict a half dozen procedures that did not conform to scientifically measured best practices. He also wanted individual exceptions to be allowed under the law.
The formation of the work group likely kills the measure for the current session, but it could become before the Legislature next year or in 2015 after a more palatable bill has a chance to be drawn.
"It's a conversation starter," said Sem. Elizabeth Steiner Hayward, D-Beaverton, the bill's chief sponsor. "Evidence-based medicine and how we use it effectively is an important conversation we should be having."
Kirsch was pleased with Monnes Anderson's decision, and felt it was significant that the task force would be bipartisan and involve the insurance commissioner.
"They are interested in this approach," Kirsch said. "But we need to some more work for operational details."
Steiner Hayward, a family physician, said doctors are overwhelmed by new guidances about best medical practices, much of it from dubious sources, and could not possibly keep up with every innovation in medical science.
Kirsch said the Health Evidence Review Commission has the ability to offer impartial guidelines, since it has no financial stake in one procedure versus another.
The commission meets six times a year and has representatives from across the state and across the medical delivery spectrum, including pharmacists, nurses and chiropractors as well as medical doctors and representatives from Oregon Health & Science University's Center for Evidence-based Policy.
"In Oregon, this all really began when [Gov. John] Kitzhaber was at OHSU and ran their center for evidence-based practice," Kirsch said.
Calls to the governor's office seeking comment on SB 122 were not returned.
Image for this story by Javier Webar (CC BY-NC 2.0) via Flickr.