The latest member of Congress from Oregon to fall ill attributes his mild symptoms to being vaccinated and boosted.
Image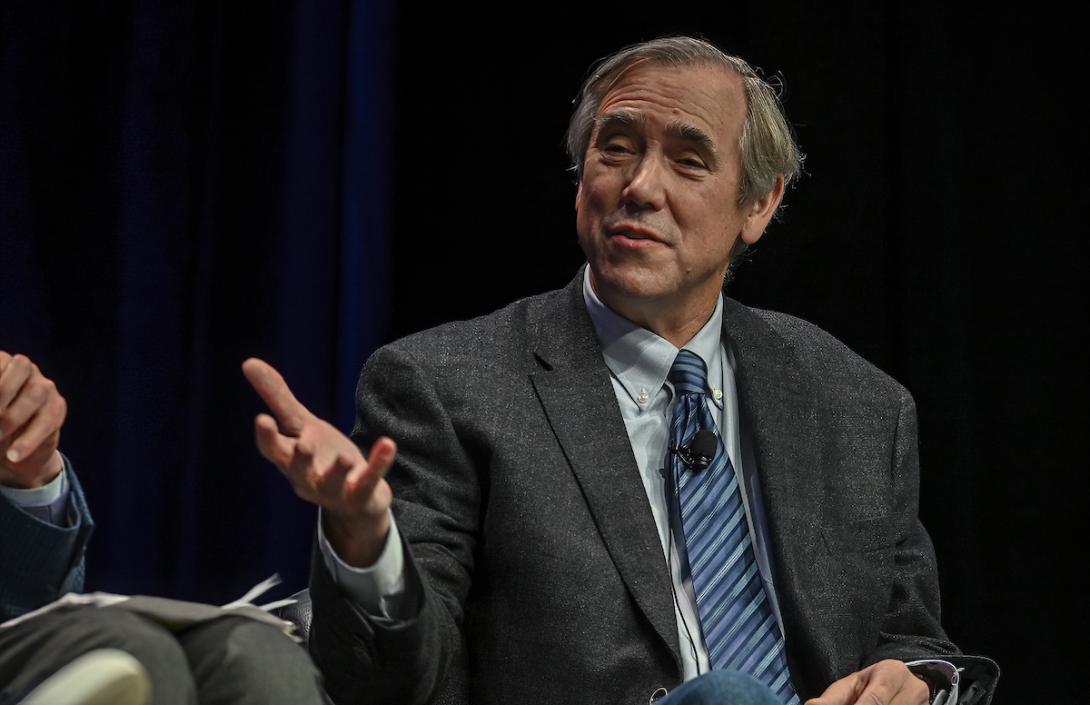 May 24, 2022
U.S. Sen. Jeff Merkley said Monday he was infected with COVID and experiencing mild symptoms, which he attributed to being vaccinated and boosted. 
"I strongly encourage all Oregonians and Americans to take advantage of available vaccines and boosters to stay safe," Merkley said. "This is yet another reminder that COVID is still among us."
His announcement, made in a news release, comes nearly a month after Oregon's other U.S. senator, Ron Wyden, announced he had contracted the disease. A spokesman, Hank Stern, said Monday that Wyden was feeling fine.
Also in April, Rep. Earl Blumenauer and Rep. Peter DeFazio became infected. They are all Democrats and vaccinated.
No other member of the Oregon delegation has reported getting the virus.
Dozens of members of Congress have tested positive for COVID, including House Speaker Nancy Pelosi, D-California. She turned 82 in March.
In Oregon, nearly 84% of adults are vaccinated, and 46% have received at least one booster. Health officials say everyone should get vaccinated and boosted.
A week ago, the federal Food and Drug Administration granted emergency authorization for children aged 5 to 11 to receive a booster dose of Pfizer's COVID vaccine at least five months after their second dose. Pfizer also wants emergency authorization for its vaccine for children aged 6 months through 4 years following a clinical trial. It said the kids who were tested – less than 1,700 – tolerated the vaccine, which was one-tenth of an adult dose, and that it provoked a strong immune response after three doses. 
Though most of the COVID restrictions in Oregon are gone and many people have ditched masks in enclosed public spaces, the pandemic lingers. 
Oregon Health Authority data show that the state has a running seven-day average of about 1,500 new cases a day. Hospitalizations have remained low, however. There are 276 people with COVID hospitalized in Oregon, with 32 in intensive care.
The variant BA.2 accounts for most cases, according to OHA data. It's more infectious than omicron but does not cause more severe symptoms, scientists say.
Oregon Capital Chronicle is part of States Newsroom, a network of news bureaus supported by grants and a coalition of donors as a 501c(3) public charity. Oregon Capital Chronicle maintains editorial independence. Contact Editor Les Zaitz for questions: info@oregoncapitalchronicle.com. Follow Oregon Capital Chronicle on Facebook and Twitter.