Oregon Health Authority officials say vaccine supplies are ample for the next phase of vaccinations.
Image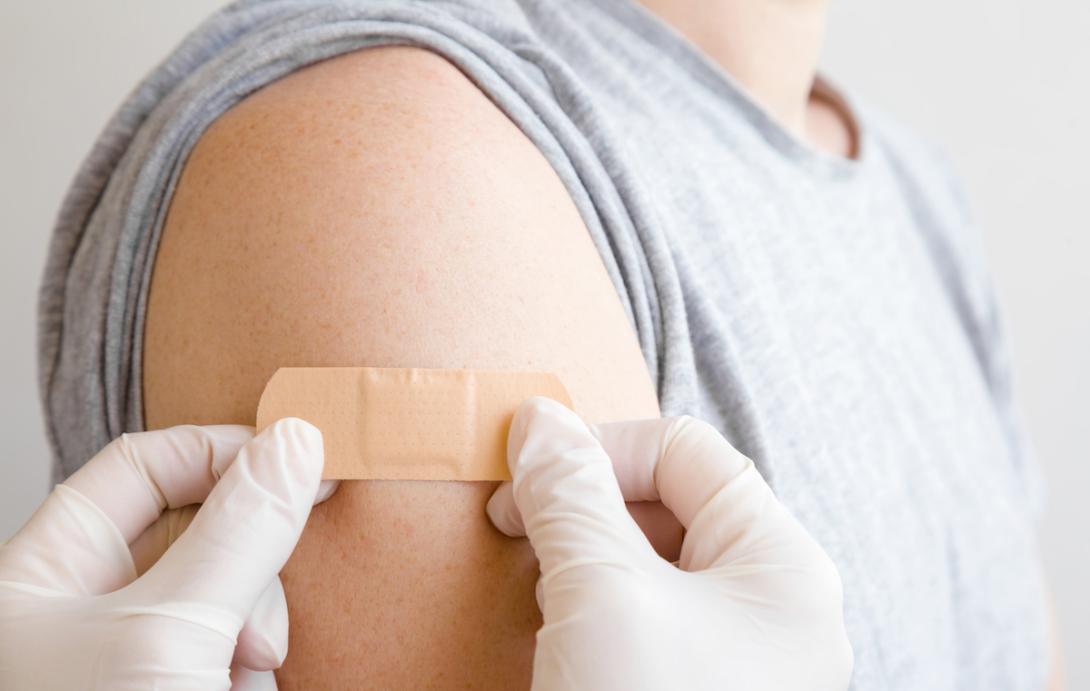 March 31, 2022
Oregon entered into a new phase of its COVID-19 vaccination efforts this week, after second booster doses became available to people older than 50 and people with compromised immune systems.
The Oregon Health Authority on Wednesday updated immunization guidelines to reflect that change, which falls in line with guidance from the U.S. Centers for Disease Control and Prevention. Under the new protocols, people in those two groups can get a second booster shot of the Pfizer-BioNtech or Moderna vaccine to raise their level of protection against severe disease from COVID-19 that can lead to hospitalization or be fatal. 
Adults 50 and older and those with immunocompromised systems who received an initial booster dose at least four months ago are eligible. Adults who received a primary vaccine and booster dose of Johnson & Johnson vaccine at least four months ago are also eligible for a second booster dose.
Oregon Health Authority officials say the state has enough vaccine supply to meet the increased demands for a second booster shot. About 270,000 doses of Pfizer and Moderna have been distributed throughout the state to providers, the Oregon Health Authority said in a release.
"I'm not worried about vaccine supply right now, even if we see a rush for second boosters following this week's news," said Dr. Paul Cieslak, medical director for communicable diseases and immunizations in the agency's Public Health Division. "Existing supply is already strong, and the CDC is ready to send more doses if we need them."
The health authority doesn't expect vaccine orders to spike, given the existing level of supply available for providers. 
Oregon vaccine data show that of about 1.6 million people older than 50 in Oregon, some 893,000 or 56%, got their initial booster. Based on that trendline, state health officials project 500,000 second boosters may be needed in Oregon during the next four to six months.
Other Shifts In System 
Elsewhere, the COVID-19 restrictions are easing up as Oregon shifts to a different way of dealing with the virus. 
For example, St. Charles Health System on Thursday announced it will no longer require visitors to show proof of vaccination at its hospitals in central Oregon. The health system's hospitals will still require a mask and post signs encouraging visitors to leave if they have respiratory symptoms, a pending COVID-19 test or have been in contact with someone who has the virus in the last 14 days.
The new visitor rules start Monday.
All patients, including those who test positive for COVID-19, will be allowed two visitors at a time, except for the emergency department, where the limit is one visitor. Depending on the circumstances, visitors may have to wear additional personal protective equipment. 
"Two years ago, we instituted visitor restrictions to keep our caregivers and patients safe," said Debbie Robinson, St. Charles Bend's chief nursing officer, in a statement. "We're in a different place now. The number of COVID-19 cases and hospitalizations are low in our community, and we have vaccines and many effective treatments available."
No More Daily COVID Updates
Also on Monday, the Oregon Health Authority will stop distributing a daily report on COVID-19 cases, hospitalizations and deaths. The health authority announced the change Wednesday. Instead, reports will be issued weekly.The authority will still post daily information online about new COVID-19 cases, hospitalization levels and other COVID-19 data on the agency's website and dashboards.
Health authority officials said the daily media releases came out of an "urgent need" to communicate quickly about the changing COVID-19 trends in the early days of the pandemic. That work included news releases seven days a week until July 2021, when the agency moved to weekday distribution only.
"Now, as cases and hospitalizations have declined following a surge due to Omicron, and the public has the knowledge and tools to protect themselves, OHA is again adapting to the pandemic," the agency said in its statement. "The change in the cadence of media releases does not mean the pandemic is over."
The health authority's daily report on Wednesday shows 7,139 Oregonians have died of COVID-19 since the pandemic started. Two dozen of those cases are new deaths. The daily reports have chronicled basic information about those people, including their gender, age and county of residence.
The state reported 1,403 new COVID-19 cases in the week of March 21, a 21% decline from the prior week. COVID-19 cases have dropped 98% from a January peak.
The authority will still monitor and report cases, deaths, hospitalizations, variants, vaccination and booster rates, officials said.
Information will still be available every business day on OHA's COVID-19 website, and on social media platforms and include: new cases and new deaths, total cases and deaths, and new and current hospitalizations of COVID-19 patients.
The authority's data dashboard will still feature data that includes seven-day averages of new cases, daily trends in hospital capacity, rates of statewide emergency department visits for COVID-19 symptoms, the rates of positive COVID-19 tests, and information about variants of concern.
You can reach Ben Botkin at [email protected] or via Twitter @BenBotkin1.