Samaritan Health Services Hires New Insurance CEO
Samaritan Health Services, the dominant health care provider in the Linn-Benton-Lincoln region, has hired a new leader for its health insurance arm, Samaritan Health Plans.
Bruce Butler most recently served as a health insurance executive in California. He will succeed Samaritan Health Plans founding CEO Kelley Kaiser, who became Samaritan Health Services' chief administrative officer last October.
The nonprofit Samaritan system consists of five hospitals plus the health insurance programs and 10 health clinics in Linn, Benton, Lincoln and parts of Polk and Marion counties.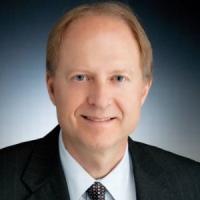 Butler will step into the health plans job in late July.
Samaritan Health Plans operates the three-county region's coordinated care organization, Intercommunity Health Network, which serves nearly 53,000  Medicaid members. The Samaritan health insurance system also insures about 5,000 people in employer groups and 12,600 Samaritan employees and their families.
Intercommunity Health Network in 2017 had revenues of nearly $300 million and a profit of $9 million.
Samaritan has applied to the Oregon Health Authority to renew its multi-year Medicaid contract for the three-county region for the next five-year period, starting in 2020. . No other entity has applied for the Linn-Benton-Lincoln Medicaid market. Nor has Samaritan applied to run a coordinated care organization elsewhere in Oregon. However, several markets, including Lane County, are being heavily contested by multiple insurers vying for the multi-million dollar contracts. .
Butler brings more than 20 years of experience in health plan leadership, including with health care systems like Samaritan that operate hospitals, clinics and health plans, Samaritan said.
Most recently, he served as CEO of Valley Health Plans in San Jose, Calif., which covers Santa Clara County employees, as well as Medicaid members under a plan similar to Intercommunity Health Network's. Butler has also held leadership roles for Presbyterian Health Plan in Albuquerque, N.M., and for the University of California's Division of Health Sciences and Services in Oakland, California.
"Bruce is a seasoned health plan leader with extensive experience in various aspects of the insurance industry," said Doug Boysen, CEO of Samaritan Health Services.  "This experience will be of great benefit as we continue to strengthen our health plan offerings."
Butler said he was drawn to the position in part because of Samaritan's integrated delivery model that encompasses hospitals, clinics and health plans.
Butler received an MBA from the University of Chicago and a bachelor's degree from Stanford University.
His starting salary was not disclosed, but his predecessor, Kaiser, was paid $450,000 in 2017, according to Samaritan's latest financial filing with the Internal Revenue Service. The job is among the highest paid at Samaritan. Boysen, the CEO, was paid $509,000 in 2017.
Christian Wihtol can be reached at [email protected].