Salem Reps File 'Bad Actor Bill' to Force End to Salem Health Lawsuit
HB 3309 would allow the Oregon Health Authority director to kick off a CCO member and lower its compensation. Rep. Brian Clem said he filed the bill to end a court battle in his district that threatens the entire CCO model.
May 3, 2013 — The Legislature could soon be wading into the ugly dispute between Salem Health and its coordinated care organization, Williamette Valley Community Health.
House Bill 3309, to be heard next week in the House Rules Committee, would allow a two-thirds majority of a CCO board to appeal to the director of the Oregon Health Authority to boot a member who either refuses to deliver contracted services or threatens to put the organization at risk of decertification.
Rep. Brian Clem, a Salem Democrat behind HB 3309 along with his Republican counterpart in Salem, Rep. Kevin Cameron, said the "bad actor bill" was aimed squarely at Salem Health, the umbrella company for Salem Hospital and West Valley Hospital in Dallas. The hospital conglomerate filed a lawsuit against Willamette Valley in October, demanding a contract that pays the same as the one it had prior to the formation of CCOs.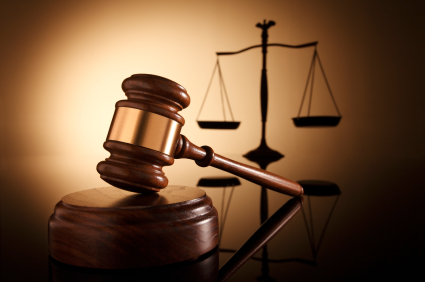 Once petitioned, the Oregon Health Authority director would use an established dispute resolution process under HB 3309 to determine if a CCO board member like Salem Health should be removed. If such a removal is approved, that member would be banished from contracting with any CCO for five years and would be paid at 58 percent of the Medicare rate — 10 percentage points lower than Oregon hospitals typically receive.
Whether the bill actually goes forward out of the Rules Committee is anyone's guess, but Clem sees it as a hammer to either force Salem Health to drop the lawsuit or find another way to resolve its conflict with the CCO and particularly its longtime nemesis, the Mid-Valley Independent Practitioner Association, which shares a seat at the table with the hospital under its new name, the WVP Health Authority.
"I want the bill to keep moving to apply pressure to the situation," Clem told The Lund Report.
Embarrassing Distraction
The lawsuit has become a huge distraction for the CCO that serves Marion and Polk counties. While other coordinated care organizations have been investing in innovative strategies to provide healthcare, Willamette Valley has been forced to direct part of its fixed budget to fight a court battle and hire attorneys.
"We're trying to make it work across the state, and we have a real problem situation in my district," Clem said.
The representative said he was embarrassed that while Gov. Kitzhaber was honored with an invite to Washington DCto sit with first lady Michelle Obama during this year's State of the Union Address, in Clem's own backyard, a lawsuit was undermining the governor's efforts for healthcare delivery transformation.
"I don't want the CCO experiment to crumble because our community could not get along," Clem said. "We somehow became the horror story of CCOs."
HB 3309 was originally assigned to the House Health Committee, but Rep. Mitch Greenlick, D-Portland, declined to schedule a public hearing. He did keep it alive, however, by allowing it to be passed onto the House Rules Committee.
Clem has the backing of House Majority Leader Val Hoyle, D-Eugene, who sits as the vice-chair on the House Rules Committee.
"I think it's an important bill," Hoyle told The Lund Report.
But Rose Englert, a lobbyist for Care Oregon, a nonprofit that provides services to CCOs such as Jackson Care Connect in Medford and Columbia Pacific Coordinated Care Organization in Astoria, said HB 3309 has larger, negative implications for all Oregon CCOs.
"It will deter sound organizations from serving on the board," Englert said, mentioning that it could lead to a lack of incentive to join a CCO board and then get kicked off only to be reimbursed at the low 58 percent rate.
However, if healthcare organizations decided not to seek a board position on a CCO, they could still get a contract to provide services. In that case, they'd be shut out of board decisions, giving more power to those on the board.
"CCOs could drive down rates for certain members," she said. "It could stifle conversation."
Englert also believes it's inappropriate to institute a statewide policy to fix a provincial problem limited to one CCO. Other CCOs, such as Jackson and Columbia, already have a process to remove disruptive board members, she said. And, allowing the Oregon Health Authority director to interfere with the makeup of CCO boards would go against the concept of local control that's an essential aspect of CCOs.
Bart McMullan, the former president of Regence BlueCross BlueShield of Oregon, now chairs the board of CareOregon and also sits on the board of Salem Health, but Englert said the CareOregon board had not taken a position on the issue.
Paul Phillips, the president of the lobbying firm Pac/West Communications, is leading efforts to bring House Bill 3309 to a vote on behalf of the WVP Health Authority, but when asked, he refused an opportunity to comment to The Lund Report.
Hospital Stuck on Fee-for-Service
The state Medicaid director, Judy Mohr Peterson, said that the starting assumption for hospital payment in CCOs is 68 percent of the Medicare rate — the figure that Salem Health demanded.
But that rate is rooted in the fee-for-service method of payment, and the conundrum for CCOs is to compensate providers fairly while departing from that model. "How can they move away from more and more care, regardless of health outcomes?" she posed.
If an entity like Salem Hospital continues to be paid on a fee-for-service basis for expensive emergency room visits, they'll have less incentive to work toward better outcomes and particularly the lower costs that are necessary to make CCOs work within a global, capitated budget.
In a letter retrieved from Marion County court documents by The Lund Report, former board chairman James Russell of Willamette Valley Community Health told Salem Health officers that a July 2012 draft contract called for Salem Health to be paid at the rate of 64 percent of Medicare, plus $7 per member per month for emergency room visits.
Salem Health refused, and demanded that it be compensated based upon their old contract with Willamette Valley's predecessor, Marion Polk Community Health Plan, a managed care organization. This would have pegged their reimbursement at the 68 percent of Medicare level.
Willamette Valley refused to agreed to this, and the dispute went to the Marion County District Court in late October.
Peterson said Western Oregon Health Alliance in Coos Bay had agreed with Bay Area Hospital to pay based on a per member per month amount similar to what Willamette Valley Community Health requested from Salem Hospital.
The Umpqua Health Alliance in Roseburg offers incentive payments and performance bonuses to Mercy Medical Center.
But in any of those circumstances, the hospitals all signed on, agreeing that as a vested member of the coordinated care organization — carrying risk and responsible for outcomes — they would test new models to keep healthcare costs within the CCOs' global budget.
Salem Health refused to sign such a contract with Willamette Valley, and, as a consequence, has been compensated at the rate of 64 percent of Medicare, normally given only to out-of-area hospitals.
As part of the lawsuit, Salem Health is suing to be compensated for that 4 percentage point difference in payment, as well as its court costs.
The CCO moved to force the dispute into binding arbitration, as outlined in the organization's bylaws. But Marion County Judge Mary James quashed that motion on March 13 and ordered the two parties to proceed toward civil trial.
Like a Divorce
Ruth Bauman, the chairwoman for Willamette Valley, told The Lund Report she still sees the protocols laid out in HB 3309 as a last resort, and doesn't want the Oregon Health Authority involved in settling internal grievances.
"It's like going through a divorce and trying to live together," Bauman said.
Bauman said after the judge's decision, Willamette Valley made a concessionary proposal to the hospital, addressing their concerns, but Salem Health hasn't responded.
Salem Health did not return phone calls to The Lund Report seeking comment.
"We are still on the path of going to court," Bauman said.
On Thursday, Clem reiterated his position to The Lund Report on the House floor.
"I think we're at the point if there's not a major gesture by the hospital soon, we're moving ahead," said Clem.
Christopher David Gray can be reached at [email protected].