Rocky King Faces Gauntlet of Criticism in State Capitol
The besieged leader of the state insurance exchange weathered a storm of criticism and outlined new promises for enrollment after a string of broken ones since Cover Oregon's failed launch on Oct. 1.
Cover Oregon director Rocky King promised legislators Wednesday that the insurance exchange will start showing enrollment numbers by Nov. 30, and if the blundering contractor Oracle can be trusted, individuals will have full access to the website on Dec. 16 – one day after the deadline for them to receive coverage on Jan. 1.
King said manual applications by mail, fax or pdf will ensure that people can get coverage by the first of January, but consumers will be given just days to pick a policy after Cover Oregon gets back to them with eligibility information and the size of their tax credit.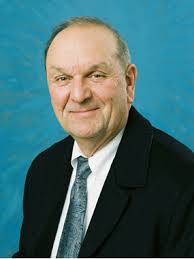 Some parts of the exchange, including the small business shop, will be pushed completely into 2014.
The beleaguered director of the state's troubled online health insurance exchange faced a gantlet of three hearings before the Oregon Legislature Wednesday, capped by a 75-minute hearing before a joint gathering of the House and Senate health policy committees.
The scene was in complete contrast to King's last appearance before the Legislature, when he promised a staged but systematic rollout that would enable people to sign up for coverage online, days before the Oct. 1 launch.
Cover Oregon fell flat on its face, and seven weeks later, not a single person has been enrolled in an insurance plan. The online site limits consumers to browsing among the plans and submitting a pdf that will be then manually entered to determine eligibility.
Rep. John Lively, D-Springfield, asked King how the reality could have been so far off from the presentation the director gave in September. He wondered openly how any timelines King rolled out now would have any credibility.
"The indication was that it was still on track. The public – they have no [confidence] on how it's going to roll-out," Lively said.
"That's on me," said King who flinched at the barrage of criticism but accepted blame. "I don't think I anticipated the kinds of problems I saw in September. We have a very large hill to climb to get back to credibility."
Republican lawmakers were especially harsh on King, with Rep. Jason Conger of Bend chastising him for taking credit for the Oregon Health Authority's enrollment of 70,000 new people in the state Medicaid program.
"I don't think that's relevant. That has nothing to do with the success and failure of Cover Oregon," said Conger, who is running for the U.S. Senate seat held by Sen. Jeff Merkley.
Rep. Bill Kennemer, R-Oregon City, called for a special session to work out the looming financial difficulties of Cover Oregon. The exchange is federally funded through next year, but starting in 2015 it must become self-sufficient, operating from assessments of insurance policies sold on the exchange. If insurers don't sell enough policies through the exchange, the state would have to make up the deficit or abandon the exchange for healthcare.gov – the federal website that has had a similarly botched rollout.
Problems with Oracle
King said the technological problems with Cover Oregon first became obvious in the summer after the organization took over the management of the information technology contract with Oracle, the California software giant charged with building the site.
He said he wanted to have the system fully tested months ago to work out the rough spots, but found whole components that Oracle had promised would be up just weren't there: "We couldn't test in the summer months because there were sections of track missing."
Oracle blew one deadline after another when autumn hit, along with Cover Oregon.
Cover Oregon decided to delay website sign-ups after Washington's exchange made the mistake of miscalculating the amount of people's insurance premium subsidies. The nearly 25,000 applicants who have submitted so far have been relegated to manual applications and must wait and see what kind of deal they'll get.
King also admitted that Cover Oregon was overly ambitious in its scope, proposing the most sophisticated small business exchange in the nation and working as the entry point for Medicaid as well. 
He said California's exchange forwent signing up Medicaid clients and Kentucky – the biggest success story in the inept national rollout of the Affordable Care Act – already had an online system set up for people to enroll in Medicaid.
King repeatedly told lawmakers that Oracle founder Larry Ellison was now personally involved in getting the online exchange running and considers the failure a loss to his company's prestige. Cover Oregon has also chosen to punish Oracle by withholding 5 percent of its $118 million contract.
If the situation is not fixed, a devastating gap in coverage may appear for the people who had previously been denied regular insurance and could gain healthcare access only through the state's heavily subsidized high-risk pool, which expires Dec. 31. Even in the Legislature, loved ones are endangered by a gap in coverage.
Rep. Brian Clem, D-Salem, said his mother-in-law, who suffers from Lou Gehrig's Disease and must eat through a feeding tube, had her policy canceled and now his family had been frustrated getting her new coverage through Cover Oregon: "We were excited about Cover Oregon because the system before really sucked. Her insurance carrier said she was dead. She isn't," he said, alluding to a decision by Regence BlueCross BlueShield to cancel her supplemental insurance after the insurer mistakenly 
determined she was no longer alive. The Regence error was never rectified.
Clem said he has had no luck getting her new coverage on Cover Oregon, but he would attend the planned Cover Oregon open house in Salem next week before abandoning the system entirely.
Regardless if consumers buy insurance inside or outside of Cover Oregon, they can no longer be denied coverage in such a manner. Insurers are required to offer policies to anyone on all policies, but only policies on the exchange will be subsidized.
"The system without Cover Oregon is broken," said Sen. Laurie Monnes Anderson, D-Gresham. "When people have insurance, they have better health outcomes. You've got to fix this website."
Rep. Mitch Greenlick, D-Portland, spoke last and with the most reticence, offering patience and agreeing with King that six months from now the problems could be little more than a bad memory.
But whether others will show as much patience with King and Cover Oregon remains to be seen. 
The Cover Oregon board last week demanded that King show a clear path toward real results soon, indicating his days at the helm of the organization may be numbered.