Infectious disease experts warn there is the potential for flareups with the presence of highly infectious variants and the risk of others emerging that could evade vaccines.
Image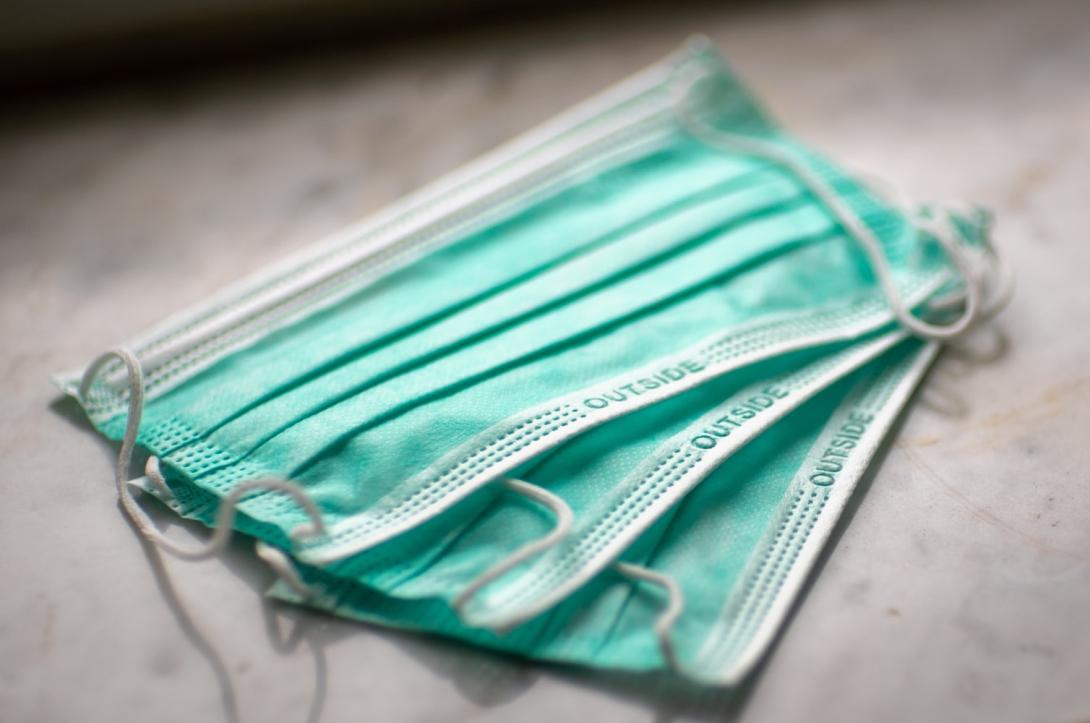 June 30, 2021
As people take off face masks and stores and restaurants remove social distancing signs, the most visible signs of the pandemic is disappearing. At the same time, infectious disease experts warn it's too soon to declare a complete victory: COVID-19 has not been entirely snuffed out. 
Variants still pose a threat, especially in communities with low vaccination rates, and there is still no vaccine for children under 12. 
Nevertheless, Oregon Gov. Kate Brown opened up the state on Wednesday with a 69.5% vaccination rate -- short of her 70% target for adults 18 and older. About 16,000 people still need to be vaccinated to hit that mark, authority officials said. Oregon could reach it in a couple days or so: On average, officials are giving about 7,500 doses daily.
Washington state, which has a vaccination rate of nearly 69%, also lifted most COVID-19 restrictions on Wednesday. The state will require masks indoors for those who are not vaccinated, and it is limiting indoor events to 75 unless everyone is inoculated. Oregon will also continue to require masks in hospitals, regardless of whether staff or visitors have been vaccinated.
The two states are among the last nationwide to lift pandemic restrictions.
The bottom line for everyone is that COVID-19 is largely under control, but it remains a still-smouldering wildfire that could flare up.
Since the pandemic began just over 2,770 Oregonians have died from the virus and more than 208,000 people have tested positive. Deaths and cases are on a downward trend, fueling optimism that the worst is behind Oregon as restrictions lift.  
Last week, Oregon had its lowest weekly case count in a year. The state reported nearly 1,400 new daily cases for the week that ended Sunday, a 19% drop from the prior week, according to state figures released Wednesday.
Deaths were down, too, from 26 to seven last week.
Experts say residents should still keep their guard up as they return to life without the mandatory restrictions the state has lived under for more than a year. 
"The woods are thinning out, but we're not completely out of them yet," Brett Tyler, director of Oregon State University's Center for Genome Research and Biocomputing, told The Lund Report. He's leading the university's genetic sequencing of samples as part of an effort to track various strains.
Tyler said that while overall cases go down, specialists are concerned that regions of the state with low vaccination rates could see outbreaks, especially if they're hit with strains like the Delta variant, which can transmit more easily and lead to more severe illness.
"We can't lift up our guard until we have a lot more people vaccinated," Tyler said.
Distancing and masks provide substantial protections, Tyler said, adding that Eastern Oregon with its low vaccination rates could face outbreaks with variants. 
Two areas of concern are Umatilla and Malheur counties, where the university's wastewater monitoring program has detected the Delta variant from samples in Hermiston and Ontario. It's not a cause for alarm, but shows that the variants are present in two counties with dismal vaccination rates. Malheur County's rate is about 36%, and 40% are vaccinated in Umatilla County.
"It's a yellow flag we need to pay close attention to," Tyler said.
Only one other county has a lower vaccination level: Lake County at 35%. 
And even in counties with relatively high vaccination rates, large numbers of eligible people remain unvaccinated. In Multnomah County, for example, over 190,000 eligible people remain unvaccinated.
Experts Recommend Masks
Tyler said people should still evaluate whether to wear masks. For example, if they've been vaccinated, people should consider wearing a face covering if they go to a crowded place, like a concert or the Oregon State Fair, which will be held from Aug. 27-Sept. 6 in Salem. People should also take their own health status or circumstances into account when they decide what to do, he said. Though the vaccines are highly effective, an infection can still break through. People with underlying health conditions or senior citizens face the greatest risk of suffering a breakthrough case. 
"Given that the vaccines are good but not 100% effective, especially if you or folks in your family have underlying conditions, I think it would be very wise to continue to wear masks," Tyler said.
One of the unknowns at this point is whether a vaccinated person can still produce enough virus to pass it on to someone else, such as an older family member or unvaccinated child.
The Delta variant has forced nations outside the United States to reevaluate masks. Israel reinstituted its mask mandate for all indoor places last week due to a surge in cases believed to be linked to the Delta variant. 
Other factors could affect the long-term picture. If vaccinations become available for young children down to age 2, then the virus could become like other childhood diseases that are prevented with vaccines.
"We (could) pretty much eradicate them from the landscape," Tyler said.
Another potential concern: If the virus establishes itself in regions of the globe that have poor health systems, new, more infectious and deadly variants could emerge and spread as the British or Alpha variant did and now as the Delta variant is doing. 
"I think all of us have a collective holding our breath in hoping for the best but (are) still very concerned about the number of unvaccinated people and the number of variants that are spreading," Dr. Cynthia Maree, medical director of infection prevention at St. Charles Health System in central Oregon told The Lund Report.
The Delta variant could well follow the pattern of other variants. Originating in India, it showed up in the United Kingdom and is now spreading among young people on the East Coast of the United States. So far, only 13 cases have been detected in Oregon compared with more than 1,700 for the Alpha variant, according to the latest Oregon Health Authority data.
But those figures are certain to change as OSU and Oregon Health & Science University step up their genome sequencing of samples from infected patients.
Maree said the state needs to press for more people to be vaccinated. 
"What we need to do for the state is really do another major push at this time to really do our best to get the remaining populations" and boost access to vaccines, Maree said. "We need to stop the circulation of the variants so we don't get worse variants circulating."
Maree said that while restrictions have largely gone away, that doesn't change the existing health guidance that unvaccinated people wear masks.
County Leaders Stay Cautious
The state is shifting responsibility for preventing outbreaks from state officials to counties which have the authority to lift or keep restrictions in place. Oregon Occupational Safety and Health, OSHA, announced Wednesday it is lifting requirements for masks and social distancing in most workplaces except in certain settings like the health care industry, airports and transit authorities. Employers still can set their own rules for workers.
In Multnomah County, officials are continuing to require employees to wear masks in county buildings, and they ask that members of the public wear them inside them, too. Officials plan to revisit the issue later this summer.
In a press release on Wednesday, they encouraged anyone who is not fully vaccinated to continue wearing a mask when they are indoors and around people who may be unvaccinated. 
Multnomah County has the third-highest vaccination rate in Oregon: slightly more than 72% of eligible adults.
"We all have this desire to move on, but COVID is not going away," said Public Health Director Jessica Guernsey. "There are so many people who are still at risk, and newer, more serious versions of the virus are on the horizon. As a community we still have work to do, to protect our friends, our family, our coworkers, and the people who take care of us as frontline workers."
'It's Just Going To Take Time'
In rural areas of Oregon, the lifting of restrictions doesn't change daily life for many. In Malheur County, it was already a common sight to see people without masks before Wednesday.
The state restrictions didn't lead to a stampede towards vaccination events, said Sarah Poe, director of the Malheur County Health Department. 
"It's just going to take time, and also at a certain point we believe the mandates don't necessarily encourage people to be vaccinated," Poe said. "People have been very frustrated, and there are a lot of people who are going to push back when they feel there's a mandate on their health."
Of the 25,400 county residents eligible to be vaccinated, only just over 9,000 have chosen to be vaccinated.
Health care providers and residents will work together to make the decision to vaccinate, Poe said. 
The state health authority and community based groups held a two-day campaign at the Nyssa Nite Rodeo earlier this month to get more people vaccinated: No one got a shot. A similar outreach event is planned for the Vale 4th of July Rodeo.
"We just have to keep showing up and success here looks a lot like even two or three vaccines," Poe said. "We celebrate when we get one person."
You can reach Ben Botkin at [email protected] or via Twitter @BenBotkin1.