Rep. Jim Thompson Focuses on Keeping Oregonians Healthier
At an informational hearing, he said that he wants more attention focused on weight loss programs
February 28, 2012 -- Looking at options for healthcare was the focus of an informational meeting of the Oregon House Health Care Committee recently to discuss a weight-loss program known as Take Shape for Life.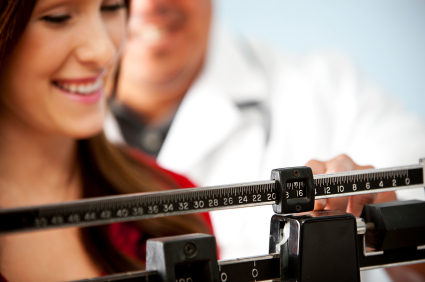 Committee Co-Chair Rep. Jim Thompson (R-Dallas) said the issue of weight loss should be a part of discussions about how to make Oregonians healthier.
"This is a topic that is of special interested to me," he told the committee. "We have to find mechanisms to keep people healthy, other than the doctor's office. We talk about wellness. We talk about all these other systems. But, when it comes down to what exactly 'what are we going to do,' we immediately bounce back to a talk about physicians, nurses and hospitals."
Thompson said he was hoping to find healthcare alternatives that might be less expensive and get Oregonians to a "health maintenance level."
Several health coaches from the Take Shape for Life/Medifast plan testified. Bryce Kennedy of Beaverton says he was 50 pounds overweight, lost it through the program and then signed on as a health coach. He urged the state to take a look at such programs.
"The state has done quite a bit," he said, "taking positive steps to recognize the issue of being overweight and obese and the costs therein. But, we urge you to take additional action and change the focus of the Oregon Health Authority and all state agencies involved in healthcare and delivery of services to state employees. Please move from merely disease treatment to one of health creation."
Currently, the Oregon Public Employee Benefits Board only recognizes the Weight Watchers program for state employees, and Take Shape for Life has not approached PEBB for consideration.
Shirley Graham, of Portland, is a state employee who's followed the Take Shape for Life program to deal with diabetes. She said the program helped her lose 125 pounds, has been able to stop insulin and reduce other medications.
"My experience, and coworker experience, is that the 'Take Shape for Life' program is an effective option," she told the committee. "The meal replacements meet the need for portion control, for diabetics that are essential, the end to hunger and to sugar addictions for many. The 'Habits for Health' system, with free personal coaching, is a solid education for unlearning habits of disease and learning habits of health. I'm asking for recognition of programs with a wellness approach, to prevent nutrition-related illnesses from even occurring. Please make this a priority for state employees and expand access for Oregonians."
As this was an informational hearing, the legislative committee took no action.