Regence BlueCross BlueShield Loses Another Key Executive
Meanwhile, the search for chief medical officer of Regence's four-state region is still ongoing, following the abrupt departure of Dr. Ralph Prows in late March
June 13, 2012 -- Another leading executive has abruptly left Regence BlueCross BlueShield. Dr. Michael Kaufman, who had been its medical director in Utah, is no longer with the company. No reason was given for his sudden departure.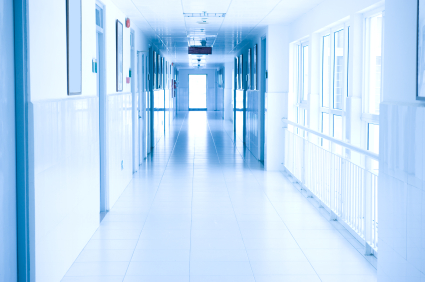 Earlier, Dr. Ralph Prows, chief medical officer for the parent company of Regence's four-state region of Oregon, Idaho, Utah and Washington – known as Cambia Health Solutions – also left for unknown reasons.

Neither Prows nor Kaufman could be reached for comment. However, The Lund Report learned from an inside source that Kaufman's departure occurred several days after he applied for Prows position, as chief medical officer.

While that search continues, Dr. Csaba Mera, medical director for Regence's Oregon health plan, is vyying for that position and has been named acting chief medical officer. Both Mera and Kaufman joined Regence at approximately the same time, last October.
According to Scott Burton, spokesperson for Regence, "we continue to recruit applicants for our open positions including our chief medical officer, in which Dr. Csaba Mera is currently serving in interim capacity. Per our personnel policy, we do not discuss potential candidates for any open positions or employees who are no longer with the company."
Earlier, Mera had been medical director at ODS Health Plans in Portland and joined Regence after having 23 years of clinician experience as a board certified pediatrician and 15 years in medical leadership. He also served as a consultant to health care organizations and Fortune 500 organizations including Time Warner, Dow Chemical, Xerox, AT&T and American Airlines.

Kaufman, meanwhile, had executive level experience in medical group practice, health plan administration and health law, also was a consultant on healthcare reform, cost management and delivery system care coordination. A graduate of Columbia College, Kaufman received his Juris Doctor degree from Harvard Law School and a Doctor of Medicine from Yale. He completed his pediatric residency at Pittsburgh Children's Hospital and a health policy fellowship at RAND, according to an earlier press release by Regence.

Before leaving Regence, Prows led Regence's medical strategy since September 2010, maintaining the company's medical policies and standards while providing oversight to all clinical operations. In September 2004, he joined Regence BlueCross BlueShield of Oregon as its medical director.

Prows also serves on the board of the Oregon Health Quality Corporation where he had been its president and is also a committee member of the Oregon Health Care Leadership Council, and an advisory board member and volunteer physician for the North by Northeast Community Health Center in Portland, an organization that provides free healthcare services within the community.

After his abrupt departure on March 31, Jared Short, president of Regence, sent an internal memorandum obtained by The Lund Report, indicating that Prows "left the company to pursue other options."

When Prows was promoted to chief medical officer, John Stellmon, senior vice president of healthcare services said in a press release, "We are pleased Dr. Prows has accepted this new position. I believe his clinical background and medical management expertise will prove invaluable in assisting our entire organization as we continue to strengthen existing – and implement new – programs Regence-wide that focus on reducing medical costs for our members in this ever-changing healthcare environment."

Before joining Regence in 2004, Prows had more than 25 years experience as a practicing physician and healthcare executive. He was the chief executive officer of the Corvallis Clinic, the largest private multi-specialty clinic in the mid-Willamette Valley. In addition, he served as chairman and president of the Northwest Physicians Association in Linn and Benton Counties.

Prows earned his medical degree from Tulane University School of Medicine and completed his residency in internal medicine at Oschner Foundation Hospital in New Orleans. He is board certified by the American Board of Internal Medicine and has current state medical licenses in Massachusetts and Oregon.