Oregon agencies say they need more money to boost worker pay and stem employee turnover that is hurting the quality of care.
Image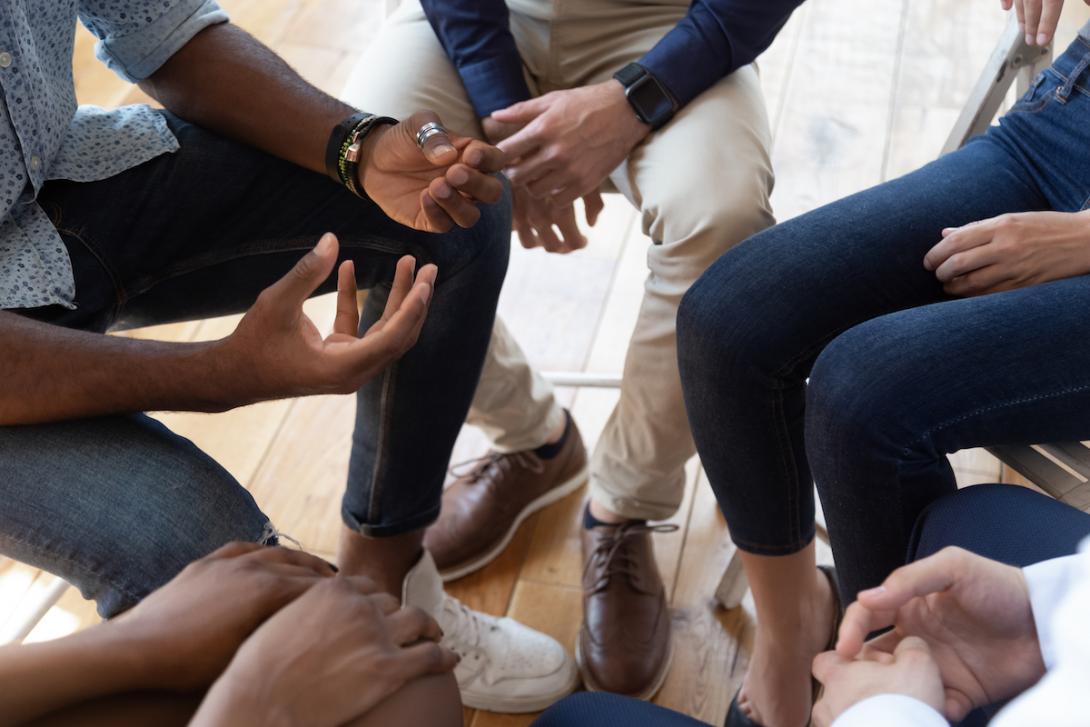 September 14, 2021
A coalition of addiction recovery organizations in Oregon that represents 100 providers has called on Gov. Kate Brown to take swift action to stem a growing workforce crisis among providers.
The worker shortage forces Oregon providers to spend months searching for care givers to fill vacancies, or in some cases, shutter programs due to a lack of staff. The behavioral health care industry overall faces high turnover and modest pay: Entry-level caregiver jobs can pay less than $20 an hour. Even before the pandemic, advocates had urged Oregon policymakers to make structural changes to the system, such as increasing the Medicaid reimbursement rate so providers can pay their employees more.
In a Sept. 2 letter, the providers cited several closures in the industry and urged the governor to take several steps. Among them, the group wants Brown to declare Oregon's behavioral health staffing crisis is a state emergency. They also want the governor to charge the Oregon Health Authority's director of behavioral health, Steve Allen, with overseeing the emergency and putting health authority money and administrative resources toward the issue.
Specifically, the group wants the Oregon Health Authority to use federal criteria that will give the state specific goals to build the state's behavioral health workforce. That federal criteria would come from the federal Substance Abuse and Mental Health Services Administration.
The group says the authority needs to create a workforce retention plan that immediately increases Medicaid reimbursement rates for substance use disorder treatment and recovery services. The higher reimbursement rates would allow agencies to increase employee pay.
"Oregon is gripped in the throes of a rapidly deteriorating substance use emergency due to a dramatic decline in individuals willing to work within the substance use system of care," the group wrote in its letter. "Combined with the behavioral health crisis Oregon faced prior to the pandemic, the addiction recovery system workforce is straining to a breaking point with the increase in demand and, ironically, with the infusion of significant resources. The measures taken in the last legislative session are a step in the right direction, but the slow implementation of resources is causing system failure."
Charles Boyle, a spokesman for Brown, said the office will meet with Oregon Recovers, the advocacy group that spearheaded the letter, in the coming weeks to discuss the issue. An Oregon Health Authority spokesman didn't respond to a request for comment from The Lund Report.
Some Additional Money Already Coming
In the long-term, Oregon is looking to expand its addiction funding and treatment programs. Voter-approved Measure 110 will plow millions of dollars of marijuana tax revenues into regional addiction treatment facilities for offenders who otherwise might head to jail for possession of small amounts of heroin, oxycodone, methamphetamine and other drugs. Also, earlier this year, the Legislature approved $80 million in incentives to attract behavioral health care workers. 
But providers and advocates stressed the urgency of the situation and the need for immediate action. Besides Oregon Recovers, other groups to sign the letter include CareOregon, Oregon's largest Medicaid insurer; the Oregon Council for Behavioral Health; Kaiser Permanente Northwest and other providers.
Mike Marshall, executive director of Oregon Recovers, said the problems existed before COVID-19 started. Those included the lack of a point person who is accountable and the lack of a plan with measurable outcomes, he said.
Without action, the problems associated with the lack of workers and access will grow, Marshall said. 
As people use alcohol and other drugs, Marshall said, the problem will worsen as the system of care retracts and access shrinks.
"Behavioral health issues are going to compound themselves as people drink more," Marshall said. "They're going to increasingly drink more unless they have access to care and support."
State projections, which are based on pre-COVID-19 data, suggest that more than 3,360 Oregonians have died due to alcohol and other drugs since the pandemic started. 
It's a similar figure to the number of Oregonians who have died of COVID-19. The Oregon Health Authority on Monday reported that 3,446 Oregonians have died of COVID-19.
Pandemic Has Hurt Care
COVID-19 has put added stress and demands on the system and forced people in recovery and peer programs to skip regular in-person meetings and only meet in online venues — if at all. The isolation of sheltering in place during the early months of the pandemic can put a vulnerable population at higher risk of relapsing. 
Before the pandemic, Oregon already had a workforce shortage. 
A federal 2018 report found that for Oregon to meet its current demand for behavioral health services, the state would need another 170 psychiatrists, a 26% increase, and 90 more psychologists, a 6% increase. That report also found that Oregon needs another 500 school counselors, a 48% increase and another 700 social workers, a 23% increase. Other groups, including addiction counselors, mental health counselors and therapists had similar needs, the report found.
Meanwhile, providers struggle to fill openings. Due to low reimbursement rates and funding, some positions can pay modest salaries and attract only the most motivated people. 
In a June survey, the Oregon Council for Behavioral Health, a trade group for the industry, found that 20% of behavioral health providers reported it takes six months or longer on average to fill a position. Another 18% reported perpetual openings due to a lack of candidates. 
The situation has forced the industry to look for additional incentives to draw employees, including scholarships and sign-on bonuses. 
At the same time, groups have had to cut back on programs or shut down facilities amid an inability to find enough staff or funding. 
Kairos Northwest, a Grants Pass-based nonprofit mental health provider, last month announced plans to shutter one of its youth psychiatric residential treatment facilities in Grants Pass in September. The Southern Oregon provider will keep other residential and outpatient programs running.
You can reach Ben Botkin at [email protected] or via Twitter @BenBotkin1.