Rate Filings Must Be Public Unless Insurers Can Prove Disclosure Hurts Competition
The Department of Justice affirmed that the standard is based on a 2007 law; last year, Regence BlueCross BlueShield withheld information from the public in its rate filing.
April 26, 2013 -- Oregon health insurers that want to keep parts of their rate review filings secret may have to show that public disclosure will hurt overall marketplace competition, and not just their own bottom line.
Judith Anderson of the Oregon Department of Justice indicated at an Insurance Division advisory committee meeting on Tuesday that the governing statute is a 2007 law that requires public disclosure of health and life insurance filings with one exception — "the information constitutes a trade secret and would, if disclosed, harm competition."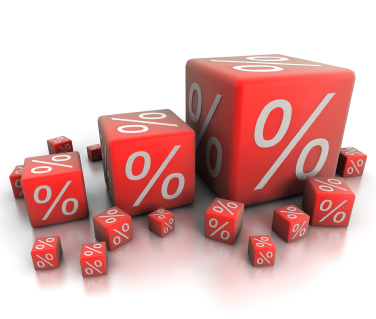 Health economist Larry Kirsch called this a "game-changer," and a much higher standard than the Oregon Uniform Trade Secrets Act that protects companies from disclosing proprietary information from competitors.
"That would be a very, very high standard to meet for Regence," Kirsch told The Lund Report.
Tuesday's meeting occurred after two health insurers — Regence BlueCross BlueShield and Health Net Health Plan — were granted permission last year by the Insurance Division to keep certain rate review information secret from the public domain after requesting rate changes.
The information withheld primarily dealt with rates negotiated in provider contracts with hospitals and physicians in the Portland metropolitan area. .
In so doing, Regence and Health Net became the first insurers that were allowed to keep rate filing information secret after the Insurance Division's powers of prior approval were greatly increased in 2009. Those powers expanded the scope of what insurers were required to report before rate increases could be approved.
Kirsch said these insurers were allowed to keep such information private because it constituted a so-called trade secret. But both Kirsch and other observers said at Tuesday's meeting that Regence and Health Net did not provide any evidence that revealing such information would harm the competitive insurance marketplace.
"There's no insurance that what's being kept secret is in [consumers] best interest," said Jesse Ellis O'Brien of the Oregon State Pubic Interest Research Group. He said insurers need to show better evidence of how competition is being harmed if they want an exemption from the public records law.
"I want to see a case that it was a trade secret and that it would affect competition," said Kirsch, whose wife took the Insurance Division to court after it approved a sharp rate increase for Regence BlueCross BlueShield in 2008.
Kirsch said revealing information about cost containment practices could actually improve the competition of the marketplace, and said the law was not merely written to protect "competitors" like Regence.
He told The Lund Report that the full rate review filings in Massachusetts had been public for years without any evidence that competition was being harmed.
Last year, Regence asked for a 9.6 percent increase for individual policyholders, but the insurer withheld certain information, arguing that "revealing it would weaken the current competitive advantage that Regence uses to assist its current and future members."
The Insurance Division eventually lowered its rate request from 9.6 percent to 8.9 percent.
Regence as well as other insurers at the meeting and the representative of the Oregon Association of Hospitals and Health Systems, Kahreen Tebeau, disagreed with Kirsch about the difference between "competitor" and "competition."
"A trade secret is something that by definition would harm competition," Tebeau said.
Anderson from the DOJ said there was never a clear understanding of what "harm competition" meant in the 2007 law. That debate will be continued when the Insurance Division's advisory committee meets again in June.
For its part, Regence BlueCross BlueShield's representative at the meeting, Jennifer Shmikler, said she didn't think there was any need to make any of the rate filing information public when public servants at the Insurance Division are able to review the information for the public.
"The public has to put trust in the governance that regulates insurance. I don't understand this distrust of the Insurance Division," Shmikler said. "We are whittling away at the authority of the division."
"The issue is not whether we trust the Insurance Division," said Rick Bennett, the lobbyist for AARP. "It's understanding how rate decisions are made with some consistency."
OSPIRG had a bill supported by Sen. Chip Shields, D-Portland, in this legislative session, Senate Bill 684, that would have allowed a consumer advocate in the public interest like itself to sit in confidentially on rate review hearings where proprietary information is discussed.
But SB 684 died in the Senate Consumer Protection Committee this month without the support of a critical swing vote, Sen. Laurie Monnes Anderson, D-Gresham, after Regence lobbied hard against it.
Shmikler said there was no need for OSPIRG to act as a public advocate because the Insurance Division itself was a public advocate.
But in 2009, former Sen. Charlie Ringo, an attorney representing Kirsch's wife in the case against the Insurance Division, found that there was no documentation to back up or justify a 26 percent annual rate review increase for Regence, and the Insurance Division's decision actually went against its own actuaries.