The vice-president of the Oregon Nurses Association has been appointed to fill the seat vacated by former House Speaker Tina Kotek.
Image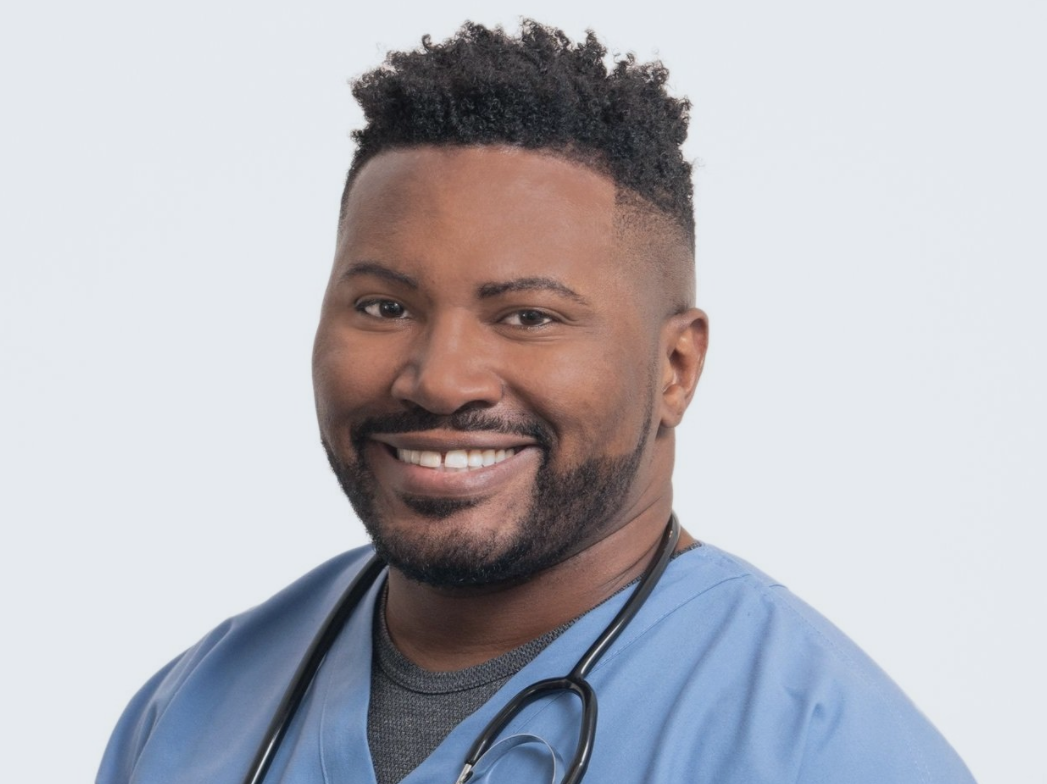 February 3, 2022
Rep. Travis Nelson, D-Portland, was appointed to fill the open District 44 seat vacated when former Oregon House Speaker Tina Kotek resigned to focus on her run for governor. 
Nelson, a nurse and union leader, brings a working class perspective to the Legislature: His grandfather was a sharecropper in Louisiana. He moved to Portland in 2005 from Washington and started his nursing career with PeaceHealth. Since then, he's specialized in areas such as surgical nursing, emergency nursing, case management and critical care nursing. 
Nelson, 43, also is the vice president of the Oregon Nurses Association, which represents nurses in bargaining units across the state and  lobbies the Legislature. He's also the first Black LGBTQ+ member of the Oregon House.
The Lund Report interviewed Nelson the day after he was sworn in on Feb. 1. He's already planning to run to keep the seat — it'll be up for election in November and he'll run in the May Democratic primaries. This interview has been edited for brevity and clarity.
The Lund Report: What are your top health care priorities of the legislative session?
Travis Nelson: Our nurses and our health care workers are burned out and tired. We need them in the hospital setting, but they don't want to work there. So I think making hospitals places where nurses and health care professionals want to work would be high up the list. Also housing, our small businesses and health care costs. We've got to do something to address the high cost of health care and that burden on our working families.
TLR: What are the challenges of having the session during the pandemic?
Nelson: Things are going to be fast in a short session. I'm hopeful that omicron has started to fade. .. I'm really hopeful that we're on the other side. The building has opened up a little bit more. For instance, my family got to be here for the swearing in today (Feb. 1). That said, we've got a long way to go.
TLR: Why do you want this job?
Nelson: Really just being an advocate for my community — as an advocate over the years as a health care professional and sitting on boards such as Nurses for Single Payer really motivated me. I'm a big believer that Oregon has to find a way to provide universal health care if our country doesn't get there first. What's happening with disparities and the homeless crisis and the housing crisis also has me very concerned.
TLR: What have the pandemic's challenges been for Oregon nurses and health care workers?
Nelson: They're tired. They're exhausted. They are burned out. Many nurses now are working 60, 70, 80 hours a week. They're taking time away from their families, and keep in mind these are not eight-hour shifts. These are 12-plus hour shifts — day after day after day. Frankly, I talk to my friends who are nurses and a big part of why they are leaving is because they don't feel their workplace has appreciated all the effort they give. Staffing is a huge issue.
TLR: Will you still work for the Oregon Nurses Association? 
Nelson: I'm vice president of ONA and do some work for the Washington state nurses association. But I'm sure my employment will look different as I continue campaigning.
TLR: Anything else you want to tell us?
Nelson: It was an honor to be sworn in as the only Black man in the Oregon House of Representatives on the first day of Black History Month.
You can reach Ben Botkin at [email protected] or via Twitter @BenBotkin1.