Myint will promote diversity, equity and inclusion at Health Share of Oregon, which oversees health care for about 400,000 low-income people in Clackamas, Multnomah and Washington counties under the Oregon Health Plan.
Image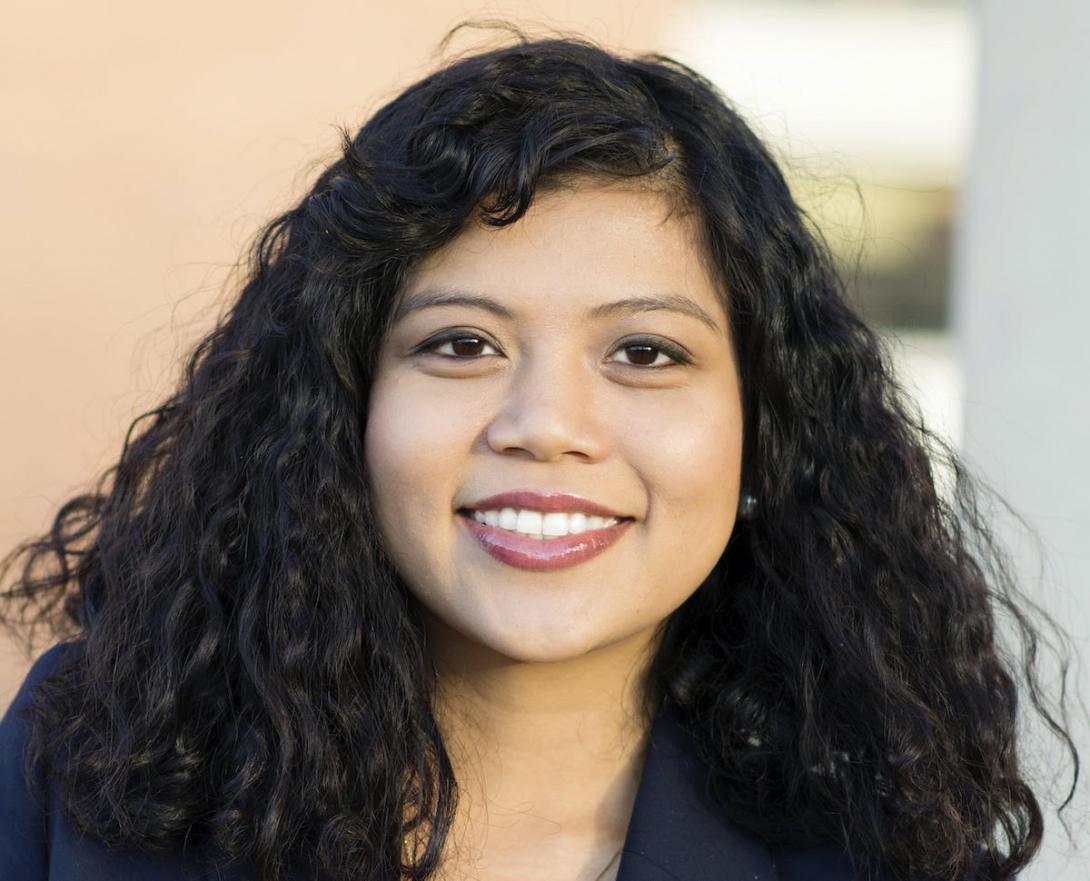 May 17, 2022
Phyusin Myint was at ground zero of the pandemic in Oregon in 2020, Washington County, when the state reported its first known COVID-19 case had surfaced there.
She was the equity officer for that county's emergency operations center in the early months of the pandemic, a role that required outreach and forging community connections with minority groups to share information with them about COVID-19 and vaccinations. 
Myint is now putting that experience to use as the chief equity, diversity and inclusion officer at Health Share of Oregon, which serves 409,000 Oregonians in the Medicaid-funded Oregon Health Plan. Myint started working for the state's largest coordinated care organization in April after more than three years as the health equity, planning and policy program supervisor in Washington County. Health Share serves that county as well as Clackamas and Mutnomah, and its membership is among the most diverse of all the 16 regional organizations serving low-income Oregonians. It is composed of the major health systems in the region, as well as CareOregon.
Myint, also president of the  Oregon Public Health Association, has first-hand experience with navigating barriers to government services. She was the oldest child of a family that left Burma, also known as Myanmar, to escape strife there. In the Bay Area, she helped her parents navigate services and a new life in the United States.
The Lund Report talked to her about her work and life experiences. This interview has been edited for clarity and brevity.
The Lund Report: Tell us about your job prior to arriving at Health Share. How has it prepared you for your new role?
Phyusin Myint: Most of my time has been in county government. I've been in four different county governments, two of them regionally: Multnomah County and Washington County. My most recent work with this was at Washington County as their health equity policy and planning program supervisor…. One of my key tasks over the last three and a half years that I've been at the county was to build out what health equity work really means and what that looks like. And so I was able to actually get … positions allocated to support community engagement and equity work. We were able to have a community engagement and equity coordinator. We also built out a position around food access and basic needs during COVID-19, which was a huge need in the community. 
TLR: What are the lessons Oregon learned during the pandemic and how can the system put them in place? 
Myint: "We need to be really proactive in our structures and try to develop structures that are going to be adaptable for transformation. We need to have leaders that are willing to do that… In Washington County, we built out an equity officer position at the very highest level of authority within the EOC (Emergency Operations Center). And then from there, we also built out an equity team and, for the first time, allowed external partners, external community conveners and folks that are connected to community spaces to come into the EOC to advise us and to really offer us a community voice. From there, we started doing some very intentional outreach."
TLR: How did your childhood as a member of an immigrant and displaced family shape your perspective on health equity? 
Myint:  "It's actually the center of everything I do. It's one of those difficult experiences that my family had to go through. I'm from Burma originally. We were colonized for over 100 years and as a result of that, that resulted in some really deep ethnic tension. When I was a young child, I was displaced due to the war. We were fortunate to not be refugees. We were able to immigrate to Thailand to escape the war. But it was a really traumatic experience to say the least and then we came here finally when I was in the end of my seventh grade year. … 
As the oldest child in an immigrant family, it was my job to help my parents, in many ways, navigate day to day life as well as government systems. … There were  just so many things that culturally were difficult for them as well as things that were real barriers, like not being able to make it to certain places on time because they have to work these really odd jobs and odd hours."
TLR: What are the differences or similarities between equity work in a coordinated care setting versus public health? What have you learned so far?
Myint:  Folks here are really deeply committed to equity. There's a good foundation set already. I don't need to reinvent the wheel. It can't just be about my vision, it has to be a holistic vision as an organization.
You can reach Ben Botkin at [email protected] or via Twitter @BenBotkin1.