Image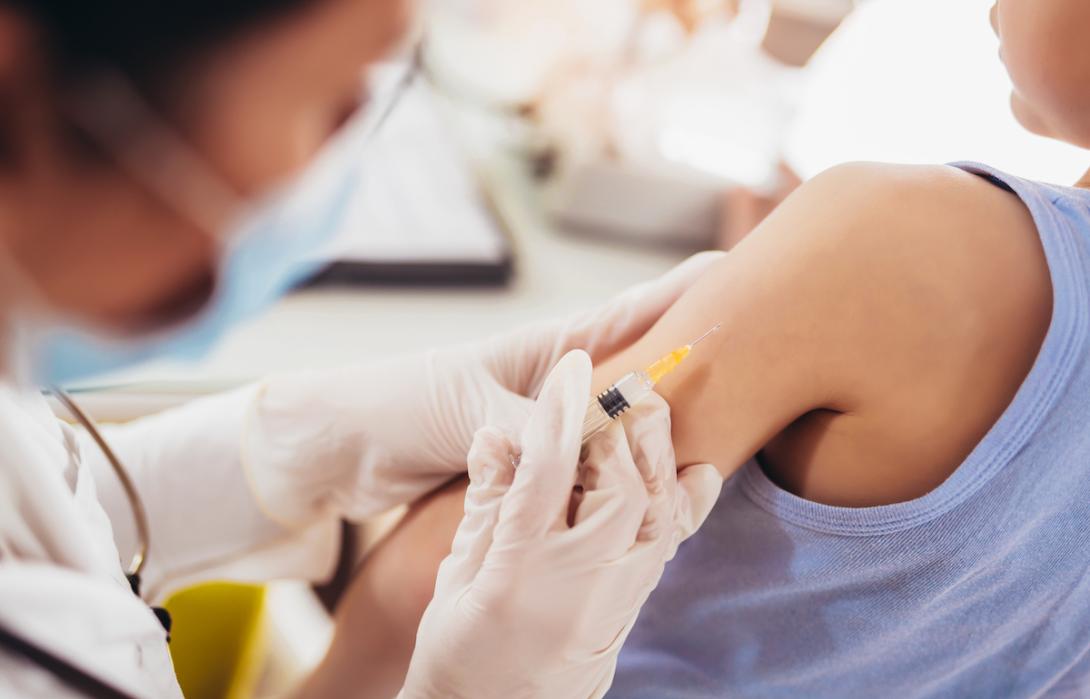 May 18, 2020
Vaccinations rates in children dropped across Oregon over the past two months as families sheltered in place during the pandemic and kept their children out of clinics.
The decrease is part of a national trend and reflects how the pandemic has exacerbated another public health problem: children lacking the necessary vaccinations to guard against diseases like measles, mumps and rubella.  
Providers in Oregon already faced challenges getting some parents to immunize their children. Last year hundreds protested outside the state capitol building against a bill that would have eliminated the non-medical exemption for children. 
It's too soon to say whether the decrease in vaccinations will lead to other health crises, like the measles outbreaks that hit Oregon in 2019, sickening dozens, including 71 people in Clark County. 
Oregon providers plan to catch up. They will check patient records for missed immunizations and reach out  to parents. Providers are offering safe options for vaccinations during the pandemic, like drive-through services and medical clinics designated for children wellness visits when there are no symptoms of illness. 
An Oregon Health Authority survey of clinics found concerns among parents likely led to a "sharp reduction" in routine vaccinations for children in March and April. The health authority found that 95% of clinics reported changing immunization practices; 65% reduced or limited well-child visits; and half of them canceled or rescheduled immunizations for older children and adolescents. Clinics also reported in survey comments they faced difficulty getting families back in for missed immunizations. 
The survey collected responses from 203 primary care providers throughout Oregon. The agency completed the survey after officials saw declines in vaccine orders and heard from health care providers that parents quit bringing children into clinics.  
The statewide trend mirrors a Centers for Disease Control and Prevention report. Federal researchers found a "notable decrease in orders" for childhood vaccines since March 13, when President Donald Trump declared a national emergency because of COVID-19. 
Children usually get vaccinated at their doctor's office. County public health departments also help uninsured children get vaccines. The federal Vaccines for Children program provides free vaccines in low-income families. 
The CDC buys the vaccines and distributes them to the Oregon Health Authority and local health departments, where officials pass them on to private clinics and public health clinics. 
Children get several sets of immunizations as they grow up. The first set is for toddlers under 2 years old. Then a second set comes at age 4 or 5, followed by a third set of vaccinations at age 10 or 11. The immunizations inoculate children against diseases such as measles, mumps and rubella. 
Kaiser Permanente dedicated two Portland-area clinics exclusively for well-child visits on April 3 to keep families safe, spokesman Michael Foley said in an email. 
The two clinics -- Gateway and Tanasbourne medical offices -- only allow healthy children without cold symptoms, he said. Only one parent can enter with a child. They are screened for symptoms before they enter the clinics. 
Kaiser Permanente has a 50% rate of completed immunizations for children 2 years and under. That's a steep drop from the provider's typical rate of 80% to 90%.  The clinic has made extensive outreach calls, Foley said. 
The rate is gradually improving, Foley said, adding that Kaiser Permanente is exploring ways to boost immunizations for older children, including a possible drive-through immunization service.
Multnomah County has had an 18% drop in vaccinations compared with 2019, according to county data for 15 clinics. The county gave 13,353 vaccinations in the first four months of 2019. The county gave just 10,908 vaccinations in that same period this year. 
County medical providers encourage parents not to put off vaccinations which protect against potentially diseases, like measles, which used to kill hundreds of children a year, hospitalize 48,000 and cause encephalitis in 1,000. The disease was declared eradicated in 2000, but cases have been surging because of suspicions about the vaccine.
Though many patients and providers have switched to telehealth visits during the pandemic, that's not an option for vaccination.
"The benefit really outweighs the risk of delaying the vaccine," said Dr. Amy Henninger, the county's medical director, adding that with the county providing other services over the telephone, "waiting rooms are basically empty." 
"The risk of communicable diseases that we can prevent with vaccines is still out there, so it's definitely a concern," Henninger said. "I do think we will be able to get caught up with the ones that we've missed and it may take some time."
Henninger said she hopes that people staying at home more will lower the risk of catching illnesses due to a lack of vaccinations. 
"Hopefully, that balances out the decreased immunization rate and we can get it back up," Henninger said.
Providence Health & Services said its pediatricians never stopped giving patients vaccines and that providers saw a dip in child visits in the initial stage of the pandemic. 
"However, we are encouraging parents to bring their children in for regular, well-child exams and vaccines, and we want them to know it is safe to do so," said Dr. Gail Jacoby, a pediatrician with Providence Southwest Pediatrics in Portland. 
Jacoby said the provider is reaching out to families so children can get vaccinated. 
State public health officials say Oregon providers have their work cut out.
"There's certainly been a lot of fear about COVID-19, and these survey results show us that this fear dramatically affected our ability to get children vaccinated," said Dr. Paul Cieslak, medical director for immunizations and communicable diseases at the authority, in a statement. "It tells us we have a lot of work to do to get Oregon children back on schedule for getting protected from vaccine-preventable diseases."
Gov. Kate Brown's March 23 order halted non-urgent medical procedures, but it did not apply to vaccinations. Brown allowed providers to resume performing the procedures on May 1 if they meet certain qualifications, such as an adequate supply of personal protective equipment and a plan to minimize transmission of the virus. Providers faced financial challenges during the pandemic as people cut back on preventative and elective treatments. 
Parents who want more information about vaccinations can contact their physician. If they do not have a physician, they can contact their county health department. Multnomah County residents can call 503-988-5558 to get more information about vaccines and the county's primary care clinics. The clinics are accepting new patients.
You can reach Ben Botkin at [email protected] or via Twitter @BenBotkin1.