Providers, Educators, Social Workers Investigate Early Childhood Development Screening Tools
A joint subcommittee of the Oregon Health Policy Board and the Early Learning Council also intends to create childcare "hubs" that would mirror CCOs
February 7, 2013 – Health and education go hand in hand. Children whose healthcare needs are being met usually do better in school than those who don't have enough to eat, don't have access to safe housing and those whose families struggle to meet their basic health needs.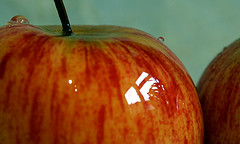 At the same time, teachers are often the first to notice when their students have health needs that need to be addressed – whether the child comes in with a distractingly painful toothache, has difficulty focusing and may need treatment for attention deficit disorder, or is just squinting at the whiteboard and needs to get his or her vision checked.
But despite the established link, historically, educators, pediatricians, social workers and childcare providers have all used different tools to assess a child's well-being – and different language to communicate what they see to parents, as well as to ask parents about the concerns they might have.
Now, a subcommittee of people from different fields interfacing with young children is working to develop a strategy and tools to assess their health and development.
Spurred in part by Senate Bill 909 and House Bill 4165 – which, respectively, established a board to make certain all public school students meet the state's required education outcomes, and extended the life of the Early Learning Council – the Oregon Health Policy Board and the Early Learning Council have formed a joint subcommittee to explore ways to better coordinate care between the two systems.
"There are lots of ways to slice and dice developmental readiness," said subcommittee chair Pam Curtis at a meeting earlier this week in Portland. "It sort of depends on how you look at it."
Comparison with coordinated care came up often during the meeting – partly because the subcommittee, per direction from HB 4165, is investigating the creation of childcare "hubs" that would streamline services and serve the highest-risk children – in a manner similar to CCOs.
"I think there are pluses and minuses to the speed with which CCOs were put in place," said Dr. Carla McKelvey, who sits on the Oregon Health Policy Board. "One of the pluses was the conversations that people were forced to have."
According to the Early Learning Council's report to the legislature earlier this week (http://www.oregon.gov/gov/docs/OEIB/hubmaster1.pdf), hubs could receive funding from several funding streams – including transformation funding if they collaborate with CCOs on screening and achieve better health outcomes for kids.
Streamlining the screening process was also a major theme at the meeting, with several people noting that different types of screening tools and requirements already exist in different sectors.
"My impression is that when a child goes through the foster care that they have to have a developmental screening at age 3 and below," McKelvey said. "I think most of the time that's done in the educational service districts."
Similarly, Curtis said, a law passed by the Oregon legislature in 2001 (http://www.oregonlaws.org/ors/417.795) requires the state to offer parents a voluntary screening for development and psychosocial risk factors.
McKelvey said the four pediatricians in her office had started using a screening tool to assess the development of children – with two preferring the Ages and Stages Questionnaire (http://agesandstages.com/) and two, including McKelvey, preferring the Parental Evaluation of Developmental Status (http://www.pedstest.com/default.aspx) – with the former being a more detailed and objective tool and the latter being more subjective, she said.
It's essential, she said, that some sort of developmental screening tool be used to assess all children – with the results shared with providers.
But, not everyone who works with children has the same training, said Janet Dougherty-Smith, and different professionals use the same tools differently – so, for instance, a more subjective and open-ended questionnaire might not work for childcare providers. "Many of us don't have the sensitivity the training or the ability to say, 'Tell me more.' Many of us shouldn't be saying, 'Tell me more.'"
The group didn't come up with any firm decisions about screening tools, but agreed to make recommendations at a later meeting, and to discuss what stakeholders should do next if a child is identified as being at high developmental risk.
"To me, that's a pivotal point in care coordination," Curtis said.
Image for this story by Doug W. Heller (BY NC-SA 2.0) via Flickr.