Image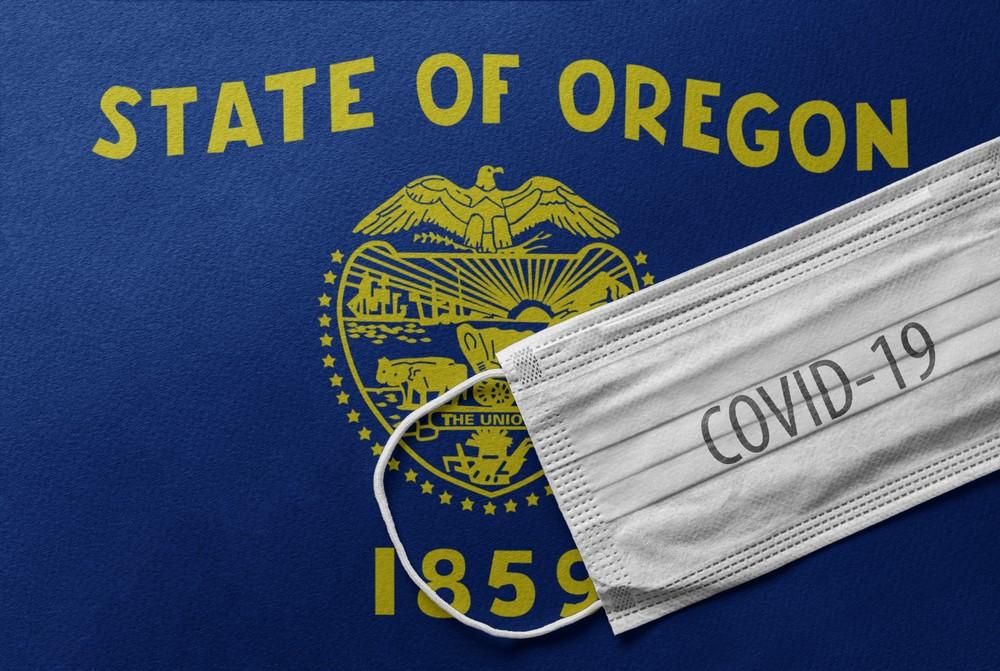 May 13, 2020
The Oregon Health Authority faces a budget shortfall that could jeopardize the health and lives of thousands of vulnerable Oregonians. 
More people with mental health illnesses would end up homeless. Low-income school children would no longer have dental care. The agency would even cut back on HIV tests for homeless people and reduce food benefits.
The authority's scenario for budget cuts underscores the depth of the state's plummeting economy just two months into the shutdown to halt the spread of COVID-19. Oregon could lose an estimated $3 billion in revenues. Gov. Kate Brown has directed all agencies to draw up plans to potentially slash 17% from the rest of the state's two-year budget cycle, which ends June 30, 2021. 
The budget proposals are not set in stone. First Brown and lawmakers have to see the state's quarterly revenue forecast, which comes out May 20. 
Brown could call lawmakers into a special session, and they could find other ways to plug the budget shortfalls or make adjustments. A spokeswoman for the governor had no information Wednesday about a special session.
For the Oregon Health Authority, the budget hit based on the 17% cut would be more than $370 million when including federal matching Medicaid funds. 
Oregon Health Plan Would Take Hit
The state's Medicaid program, which insures more than one in four residents, would take a hit at a time when an increasing number of out-of-work Oregonians are applying for the free coverage. In the Oregon Health Authority's scenario, Medicaid, a $6 billion-a-year program with federal funds, would lose $64 million, or $233 million when factoring in federal money. Medicaid cuts would slice through the system, hitting coordinated care organizations, behavioral health providers and hospitals. 
There are long-term workforce concerns too. For example, one proposed Medicaid cut would eliminate more than $5 million that goes to hospitals with medical students to offset training costs. The authority says making this trim would hamper the state's ability to bolster the ranks of primary care providers.
State cuts for coordinated care organizations would eliminate nearly $85 million, a 2.4% reduction. The authority doesn't detail how this trim would unfold. It warns, however, that there is "great risk" that the coordinated care organizations would not be able to maintain their contracts with the state to provide physical, mental and dental coverage for low-income residents.
Lindsey Hopper, vice president of Medicaid at PacificSource, said in a statement: "At this stage, we are acknowledging that this is an initial proposal, with lots of road left to travel. However, as things move forward, our desire is to work in partnership with the OHA to tackle the ultimate delta."
PacificSource, a Springfield-based coordinated care organization, has more than 500,000 members in Oregon, Idaho, Montana and Washington in commercial, Medicare and Medicaid plans. 
'Devastating' Cuts At Oregon State Hospital
At the Oregon State Hospital, the proposal to slash nearly one-quarter of its beds -- from 704 beds to 531 -- would put the hospital "at greater risk of noncompliance" of admission timelines for aid-and-assist cases, the health authority wrote in its scenario. Those cases involve jail inmates who need mental health treatment before they face criminal charges in court. The hospital had been under a court order to admit patients within seven days but a federal court this week relaxed that requirement.
"I understand that, even as an exercise, this news is very troubling, and could not come at a worse time as people struggle daily with loss, uncertainty, isolation and a wide range of economic and personal stress," hospital superintendent Dolly Matteucci wrote in an email to staff.
"These proposed options would be devastating," she said in the email, obtained by The Lund Report. "They are at odds with all the improvements OSH has made over the years, as well as everything we've been trying to build across Oregon's behavioral health system." 
To reach its goal of cutting $42 million, the hospital would make myriad other trims, such as reducing or eliminating therapeutic programs, vocational training for patients and reducing nurse staffing. The cuts would eliminate the equivalent of 253 full-time jobs. 
The hospital would shutter its cafe and coffee shop where patients work and gain critical experience. These changes would impact a patient's ability to successfully return to the community, documents say. 
Staff would have increased workloads, even with fewer beds. For example, the hospital would eliminate the unit that hires nurses and assign that work to nurse managers. This would lead to hiring delays and likely staff shortages, budget documents say. 
There are cuts throughout the state's mental health system. The state would save $1 million by eliminating a program that remodels and renovates facilities that provide residential treatment programs and mental health services.. 
The state also would trim more than $7 million -- half its budget -- for a rental assistance program for people who have serious and persistent mental illness. The authority warns this would lead to increased homelessness and set back the state's efforts to improve its flailing mental health system. The authority says the U.S. Department of Justice could take action against the state if the system worsens. 
"Most if not all of these persons would need to leave their residence for inability to pay," the authority's budget document says. "Individuals would become homeless, move in with friends or relatives or end up in higher levels of care."
Advocates Are Worried
Mental health advocates worry that the state may rush through budget cuts without taking into account the perspective of people in the system. 
"I do have a consequential fear that the voice and the perspective of the actual user will potentially be put in the backseat or will potentially be somewhat less heard than it already is," said Kevin Fitts, executive director of the Oregon Mental Health Consumers Association, a small policy group. "We already struggle for a voice."
Advocates want more details.
"I still feel like we don't have any answers," said Janie Gullickson, executive director of Mental Health and Addiction Association of Oregon. "It's this missile that's coming at us, and we don't know when it's going to hit or the damage it will do."
The association has a staff of 47 that serves more than 1,000 clients annually through direct peer recovery support services in the Portland area and training throughout the state.
Cuts like ending rental assistance worry people like Tom Stenson, deputy legal director of Disability Rights Oregon. He said the state's willingness in the past to invest in community programs has kept people out of institutions and saved money in the long run. He said the cuts would set that work back.
"It's concerning that some of what we're talking about are cuts that will hurt people who are living in the community," he said.
Melissa Unger, executive director of the Service Employees International Union 503, said the state should remember the vital role that state workers play in the recovery as people seek unemployment and Medicaid and other services. 
"Unemployment impacts an entire community, and right now we know that better than any time," Unger said. 
Unger said the union hopes the state will have a thoughtful approach that takes into account other resources, including state reserves and federal funding. 
Other Programs Affected
Other cuts would affect low-income families and senior citizens who use state benefits to put Oregon-grown produce on their tables. The scenario would trim $228,000 from the Women, Infants and Children Farmers Market program that gives vouchers to 25,300 participants for Oregon-grown produce. The Senior Farmers Market program would lose $43,000.
The authority also puts small-ticket items on the chopping block, like events with coordinated care organizations and providers who share information about best practices. The canceled events would save the state an estimated $150,000.
Specialized jobs are targeted too. For example, the authority would save $133,570 by keeping a dental director position open, delaying its efforts to integrate dental care with behavioral and physical health care. The state also would eliminate a program that provides dental sealants to school children in low-income areas. The sealants reduce cavities. The program completed nearly 3,000 sealant procedures in the 2018-2019 school year.
For Oregonians, the slog toward right-sizing the state's budget is just starting. This gives advocates hope that the dire outlook will change.
Chris Bouneff, executive director of National Alliance on Mental Illness Oregon, said lawmakers and the public will have an opportunity to weigh in and look for solutions. 
"I think people will make a strong case that what you don't chip away at across the board are these types of health and safety measures that will keep people at some level of stability," Bouneff said.  
He added: "What we have to guard against at this point is being alarmist. This is by no means a final list."
Oregon's reserves could offset some of the shortfall. A February report from the state's Office of Economic Analysis predicted that Oregon would end the biennium in 2021 with nearly $3 billion in its reserves. In January, the reserves had $2.5 billion.
You can reach Ben Botkin at [email protected] or via Twitter @BenBotkin1.