Private Insurers May Be Forced to Keep Coverage for Inmates
Currently, the federal government and most insurers drop healthcare coverage for people if they've been arrested, pushing escalating costs onto county budgets and the Department of Corrections.
April 17, 2013 — Jails and prisons are required by law to provide necessary healthcare to anyone in custody — the Supreme Court has said anything else would be inhumane.
But the minute someone is arrested or jailed, the federal government stops providing healthcare coverage, and many private insurers follow suit.
The situation leaves county sheriff's offices with an unfunded mandate — precisely at the time healthcare costs are skyrocketing and county budgets in Oregon are being decimated, either from the recession or the loss of timber subsidies.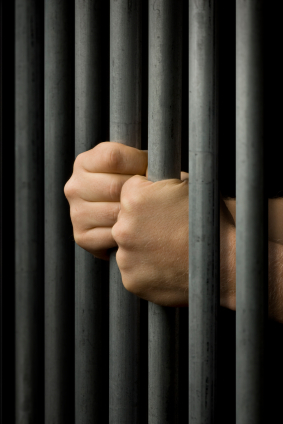 The Senate Health Committee moved to take care of a small part of the problem on Tuesday when it unanimously passed a bill that would prohibit private insurers from dropping coverage just because a policyholder has been arrested or put in jail.
Senate Bill 457 also prevents healthcare providers from charging local correctional facilities more than they would for Medicare clients, who are typically billed at lower rates than insurers. County corrections also have faced higher charges than the federal program for the elderly is willing to pay.
"We have an obligation to provide the healthcare to the inmates in our custody," said Darrell Fuller, the lobbyist for the Oregon State Sheriffs' Association. "Sheriff's offices around the state are in dire need, especially in the O & C counties."
Fuller was referring to counties that have federal public resource lands once held by the Oregon & California Railroad. Those counties, primarily in southwest Oregon, have had severe budget troubles ever since a federal program compensating them for lost timber revenues expired this spring.
Fuller said SB 457 would not apply to people who get fired as a result of alleged criminal activity. But if an employer or an individual continues to pay for their insurance premiums, he wants insurers to honor those plans without arbitrarily dropping them when they enter custody.
A lot of these individuals lack access to healthcare and do not have insurance. But, for those that do, Fuller said it could make a positive impact on the sheriff's budgets if the private insurers would honor coverage for those people. Sen. Jeff Kruse, R-Roseburg, said about 10 percent of inmates in Douglas County where he lives have insurance.
Multnomah County Sheriff Daniel Staton noted in his testimony that jail inmates are much more likely than the general population to be addicted to drugs and alcohol and have infectious diseases — resulting in a $3 million tab for local taxpayers to provide such healthcare services.
"This was the first time they had received healthcare since the last time they were in jail," said Rep. Sherrie Sprenger, R-Stayton, a former deputy sheriff, and the chief sponsor of SB 457.
Marion County Sheriff Jason Myers said hospital costs for his jurisdiction more than doubled just in the past year, from $181,000 in 2011 to $465,000 in 2012. Meanwhile, "our revenues are increasing at less than one percent," he added.
Lack of Federal Payment
Fuller said the federal government refuses to pay healthcare costs for inmates who have insurance through Medicaid, Medicare or Veterans Affairs — even if the crimes are related to a combat veteran's post-traumatic stress disorder, drawing outrage from Sen. Elizabeth Steiner-Hayward, D-Beaverton:
"The idea that our federal government would yank benefits from people who need help because of their service to their country — it ticks me off, to be polite," she said.
Steiner Hayward said this was the first she'd heard that private insurers frequently drop coverage for people in jail.
A separate measure, House Bill 2087, was approved unanimously by the House Health Committee last week that directs the Oregon Health Authority to seek an agreement with the Centers for Medicare & Medicaid Services to allow inmates on the Oregon Health Plan to receive health coverage while they're checked into the hospital.
"We cannot collect federal match for inmates unless they have in-patient status," said state Medicaid Director Judy Mohr Peterson.
Such an agreement would not only allocate state Medicaid dollars to help with corrections and county sheriff's budgets, but federal matching funds as well.
Both HB 2087 and SB 457 need to be approved by the Joint Committee on Ways & Means.
Sen. Laurie Monnes Anderson, D-Gresham, convened a brief work group that met in the past week to work out an agreement between the Sheriff's Association, the Department of Corrections and private insurers.
She said the group still had disagreements, but she agreed SB 457 has merit and wanted any new amendments to be hammered out in the Joint Committee on Ways & Means. The bill was a last-minute addition to the Senate Health Committee docket and no insurers testified at the hearing.  
Reporter Christopher David Gray can be reached at [email protected].