Press Release: Wendy Watson Named Kaiser Permanente Northwest COO
Wendy Watson, who has been named chief operating officer for Kaiser Permanente Northwest, is extending integrated health care outside clinical walls into the community and opening new ways for members to connect with our doctors.
"We are redesigning Kaiser Permanente operations," Watson said. "We are moving deeper into whole-person care, fully integrating behavioral health, connecting with community partners to more effectively coordinate care, and removing barriers to an easy and convenient care experience."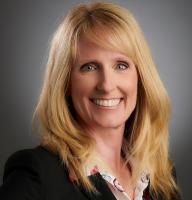 Watson recently created a population health department combining home and assisted living care, inpatient and outpatient care management, social work, health education, and care navigators with a focus on identifying and serving patients who need more than is typically provided in a clinical office. She is also advancing use of video appointments, online chat, and other ways to conveniently support health.
Since joining Kaiser Permanente in 1993, Watson has had numerous promotions and elevated assignments. She was vice president for Ambulatory Care & Clinical Support Services before being named interim COO in December.
As COO, she leads all clinical operations, which encompasses 36 medical offices, 20 dental offices and 2 hospitals. Kaiser Permanente Northwest has 626,167 medical members, 291,512 dental members, more than $4.3 billion annual revenue and more than 12,100 employees.
"Wendy is a respected, inclusive and engaged leader," said Ruth Williams-Brinkley, president, Kaiser Foundation Health Plan and Hospitals of the Northwest. "Her deep, 26-year experience with Kaiser Permanente and unwavering commitment to our mission are tremendous assets to the region's senior leadership team and the employees within her organization."
Watson holds a master's degree in public health from Portland State University and is certified in Lean Six Sigma process improvement methodologies. She also completed an advanced fellowship with the Health Care Advisory Board in Washington, D.C., and is a Malcolm Baldrige Executive Fellow.
She serves as board chair for Girls Inc. of the Pacific Northwest Portland Committee, a key community partner with Kaiser Permanente Northwest. Watson lives a very active life outside of work where she enjoys running marathons, hiking, traveling and spending quality time with her family.