Press Release: PeaceHealth Names Executive Vice President Of People And Culture
PeaceHealth recently announced that Joline Treanor will serve as its new executive vice president of people and culture.
An accomplished executive, Treanor will ensure PeaceHealth has the key strategies in place to accelerate a culture of performance excellence, high engagement and continuous improvement. She will also establish the overall people and talent strategies and organizational development plans to attract and develop top talent.
"I often reflect on this quote from author James Michener, 'And then along come these differential experiences that you don't look for, you don't plan for but boy, you'd better not miss them,'" said Treanor.
"From my very first conversation regarding the opportunity with PeaceHealth, I could feel this spirit of infectious excitement, passion and optimism," said Treanor. "You can see it in the work that that is being done in the communities PeaceHealth is privileged to serve, in the innovative decision to acquire ZOOM+Care, being named as a top-tier workplace by Becker's Healthcare, and most importantly, hearing it directly from the caregivers and leaders."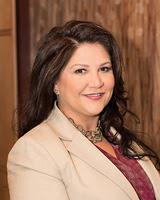 Treanor brings a depth of knowledge and experience in human resources and change management. Most recently she served as the executive vice president and chief human resources officer for Franciscan Missionaries of Our Lady Health System in Baton Rouge, Louisiana. In that role she successfully led an enterprise-wide transformation initiative to support system and hospital integration from a traditional holding company to an operating company model.
Prior to that she served as the senior vice president and chief human resources officer for St. Joseph Health System in Irvine, California and as a director at Deloitte Consulting in Los Angeles, California, where she provided advisory services related to strategy, organizational transformation, human resources operations and technology.
Treanor earned a master's degree in educational technology and adult learning theory, as well as a bachelor's degree in psychology from San Diego State University in California.
Treanor will be based at PeaceHealth's system office in Vancouver, Washington. She will officially join the organization on Aug. 26, 2019.