Press Release: PeaceHealth Names Darrin Montalvo As Executive Vice President, Chief Financial And Growth Officer 
PeaceHealth recently announced that Darrin Montalvo will serve as its new executive vice president, chief financial and growth officer.
An accomplished executive, Montalvo brings a depth of financial knowledge and experience to PeaceHealth. He will lead PeaceHealth's long-term financial and growth strategies in support of patients, their families and community members. This announcement comes following the departure of PeaceHealth's executive vice president and chief financial officer after a personal leave of absence in November.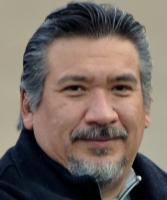 "This leadership role is just one of the many ways we are ensuring PeaceHealth evolves so that our organization will lead the way in supporting the needs of our communities both now and in the future," said Liz Dunne, president and chief executive officer. "It also demonstrates the effectiveness of the foundational work we've done on succession planning, to ensure we have experienced and capable leaders in place to drive and support our strategic priorities."
Most recently Montalvo served as the executive vice president and chief operating officer for Franciscan Missionaries of Our Lady Health System in Baton Rouge, Louisiana. In that role he led the system growth initiative as well as an integrated strategic and financial plan within each market. Prior to that he served as the chief executive officer for DPM Advisors in Arlington, Texas; as president of enterprise services at Providence St. Joseph Health in Renton, Washington; and in various leadership roles at St. Joseph Health in Irvine, California.
"I'm excited about the opportunity to join a strategic and innovative health system committed to meeting the needs of its communities by delivering care at the right place at the right time," said Montalvo. "The strength and dedication of the leadership team, as well as the invitation to do my best work, is inspiring."
Montalvo earned an MBA from the University of Southern California in Los Angeles, as well as a bachelor's degree in economics/business from the University of California – Los Angeles.
Montalvo will be based at PeaceHealth's system office in Vancouver, Washington. He will officially join the organization on Jan. 20, 2020.